Have you ever watched a video of a popular celebrity saying or doing something ridiculous only to discover that it was a forgery?
Perhaps you've come across a social media virtual influencer who looks and sounds like a genuine person but is totally computer-generated. These are only a few instances of the power of synthetic media.
It is a fast-emerging technology that creates and manipulates digital information using artificial intelligence.
Synthetic media has the potential to transform the way we generate and consume material, from generating realistic virtual individuals to developing lifelike simulations of real-world settings.
However, like with any new technology, it creates serious ethical and societal issues that must be addressed.
What Exactly is Synthetic Media?
Artificial intelligence (AI) and machine learning algorithms are used to produce or alter digital material known as synthetic media. From computer-generated visuals and films to virtual persons and voice assistants, this may contain everything.
It is possible to generate incredibly realistic and compelling information with synthetic media that is difficult to discern from the actual thing. As AI advances, the possibilities for synthetic media become nearly unlimited.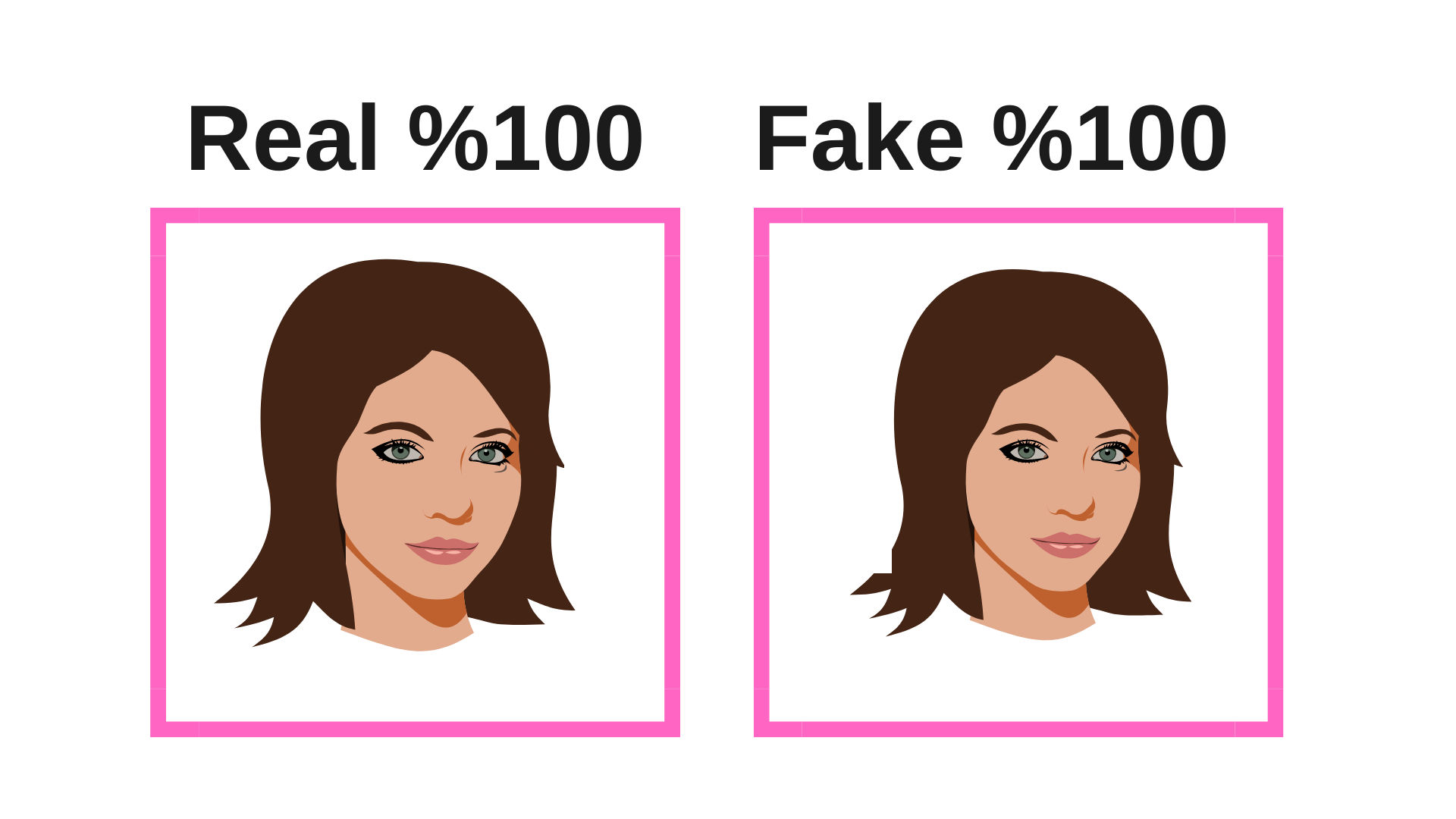 Why is it Important?
Synthetic media has the ability to completely transform how we generate and consume digital information. It brings up new possibilities for narrative and creativity. And, it can be applied in a variety of industries, from entertainment and advertising to education and healthcare.
For example, synthetic media may be used to build lifelike avatars that can assist consumers in virtual customer service settings or to develop realistic simulations of medical operations to help teach physicians and surgeons.
Synthetic media, in summary, has the ability to change the way we engage with digital technology.
How About Deep Fakes?
Deepfakes are the most notorious and well-known type of synthetic media. They first appeared in late 2017 and have since grown in popularity.
Deepfakes employ generative adversarial networks (GANs), a deep-learning technique, to overlay one person's face over another person's body, frequently in real-time. While this technology has been utilized for amusing purposes, such as making memes or reuniting celebrities in music videos.
It has also been used to propagate false information, conduct fraud, and breach individuals' image rights. Deepfakes of varying quality, with some being incredibly convincing and others clearly identified as fake. Deepfakes are being generated and circulated at an alarming rate, despite their potential for damage.
Types of Synthetic Media
Images and Videos
The most well-known kinds of synthetic media are images and movies. Synthetic pictures and videos may be made from scratch or altered from existing material using machine learning algorithms.
This technique has a wide range of uses, from making realistic CGI in movies to producing deep fakes. However, the ethical considerations about the abuse of this technology must not be overlooked.
Audios
Machine learning algorithms that can produce and modify audio signals are used to create synthetic audio. This technique may be used to generate fake voices and modify the speech of actual people.
It may be used for a variety of purposes, including voice assistants, personalized audio messages, and even voice cloning. It does, however, raise worries about the possibility of harmful use, such as imitating someone's voice for fraudulent purposes.
Texts
Natural language processing (NLP) algorithms that can analyze and comprehend human language are used to produce synthetic text. This technology gets used to build chatbots, news stories, and even complete novels.
The veracity and authenticity of synthetic writing, on the other hand, are hotly challenged. It raises issues about the authenticity of the information and the possibility of misapplication, such as the propagation of fake news.
Areas of Usage in Various Industries
Synthetic media has several uses in fields like entertainment, advertising, education, and healthcare.
It is used in the entertainment business to create realistic CGI and special effects in movies and TV shows. It is used in advertising to create tailored and engaging commercials.
Synthetic media can also be used in education to provide immersive learning experiences. It can really transform education for students. Besides, it is utilized in healthcare for medical simulations and training.
Advantages of Synthetic Media
Processes for creating and producing media have become more efficient and cost-effective.
Increased freedom and inventiveness in content creation
Easy manipulation and management of media elements
Personalization and interaction improve the user experience.
Possibility of solving real-world issues in a variety of areas, including healthcare and education
Furthermore, synthetic media enables the production of hyper-realistic simulations and virtual worlds for training and teaching. It also gives you greater control and flexibility over the final result, which may lead to better connection and engagement with your audience.
Overall, synthetic media has the potential to transform how we create, consume, and interact with media.
Real World Examples
Synthetic media has significant advantages in tackling real-world problems, particularly in advertising, entertainment, and customer service.
Synthetic media, for example, may be used to generate very realistic product demos or advertising, allowing businesses to exhibit their products and services in a compelling and engaging manner.
It can be used in the entertainment business to reproduce departed performers or musicians for performances, as well as to create new characters and worlds.
Furthermore, synthetic media may be used to create customer care chatbots and virtual assistants, allowing organizations to boost customer happiness while also streamlining processes.
Ethical Concerns and Challenges
While synthetic media has numerous advantages, it also raises some ethical questions and obstacles. One big issue is that synthetic media might be used to promote disinformation, alter public opinion, or commit fraud.
Concerns have also been raised regarding the possibility of synthetic media being used to compromise people's privacy or infringe on their intellectual property rights. Another problem is the need to design and execute appropriate laws and standards to guarantee that synthetic media is ethically developed and utilized.
Future of Synthetic Media
The future of synthetic media is both thrilling and uncertain. As technology advances, synthetic media will undoubtedly become more complex and extensively used.
This might have far-reaching consequences for businesses ranging from entertainment and advertising to education and healthcare.
Yet, it is evident that synthetic media will provide new problems and ethical quandaries that must be addressed in order to guarantee that its potential advantages are achieved while reducing possible damages.
Conclusion
To summarize, synthetic media is a fast-expanding area that has the potential to change many parts of our life. While there are ethical problems and challenges with synthetic media, there are also several benefits that make it an interesting field of discovery.
As synthetic media evolves, society must wrestle with its consequences and collaborate to ensure that its potential advantages are achieved while limiting possible drawbacks.