Ever wished for a single system that was just intended for emulating old video games? Here are several good reasons to like the MiSTer FPGA.
If you love old-school video games but haven't heard about the MiSTer FPGA yet, it's probably because you've been playing old-school games too much.
You'll adore this, so take a break and keep reading. Without wanting to sound overly dramatic, the MiSTer FPGA is undoubtedly the way that old-school video games will be developed in the future, but it's already here and it's fantastic.
And based on how things now stand, things only seem to be getting better.
The Mister FPGA will significantly enhance your gaming experience if you're a fan of vintage games in ways that have never been possible before.
In this post, we'll take a deep look at Mister FPGA, including how it works, what games it can play, and much more.
Let's look at what the FGPA actually is before proceeding.
FPGA
Field-programmable gate array, or FPGA, is an acronym for an integrated circuit type that may be changed after it has been created.
Contrary to conventional computer chips, FPGAs use programmable logic blocks and interconnects that may be modified to suit a variety of different applications.
In principle, an FPGA can be reprogrammed to function as any form of a digital circuit. This can be repeated indefinitely by just putting a fresh configuration into RAM to imitate a different type of chip.
While previous FPGAs required circuit diagrams to describe their behavior, newer ones employ text-based programming.
Particularly in machine learning and AI acceleration, these chips offer a wide range of applications. Video game hardware emulation is a fantastic use for FPGAs since they can be repeatedly designed to act as many kinds of circuits.
FPGAs successfully imitate several video gaming systems at a hardware level instead of operating an emulator in software.
What is Mister FPGA?
Mister is an open-source project that uses hardware that can be changed after the event thanks to field-programmable gate array (FPGA) technology.
FPGAs can be reprogrammed to function as if they just came off the conveyor belt with the actual silicon you wish to utilize, in contrast to conventional CPUs, which are fixed from the moment of production.
This implies that you're not deceiving a CPU into thinking it's something else; rather, you're building it up to function that way from the beginning.
Theoretically, a MiSTer system could run software for the NES, Neo Geo, Apple II, or Acorn Archimedes and provide responsive, almost identically exact performance to that of the original hardware.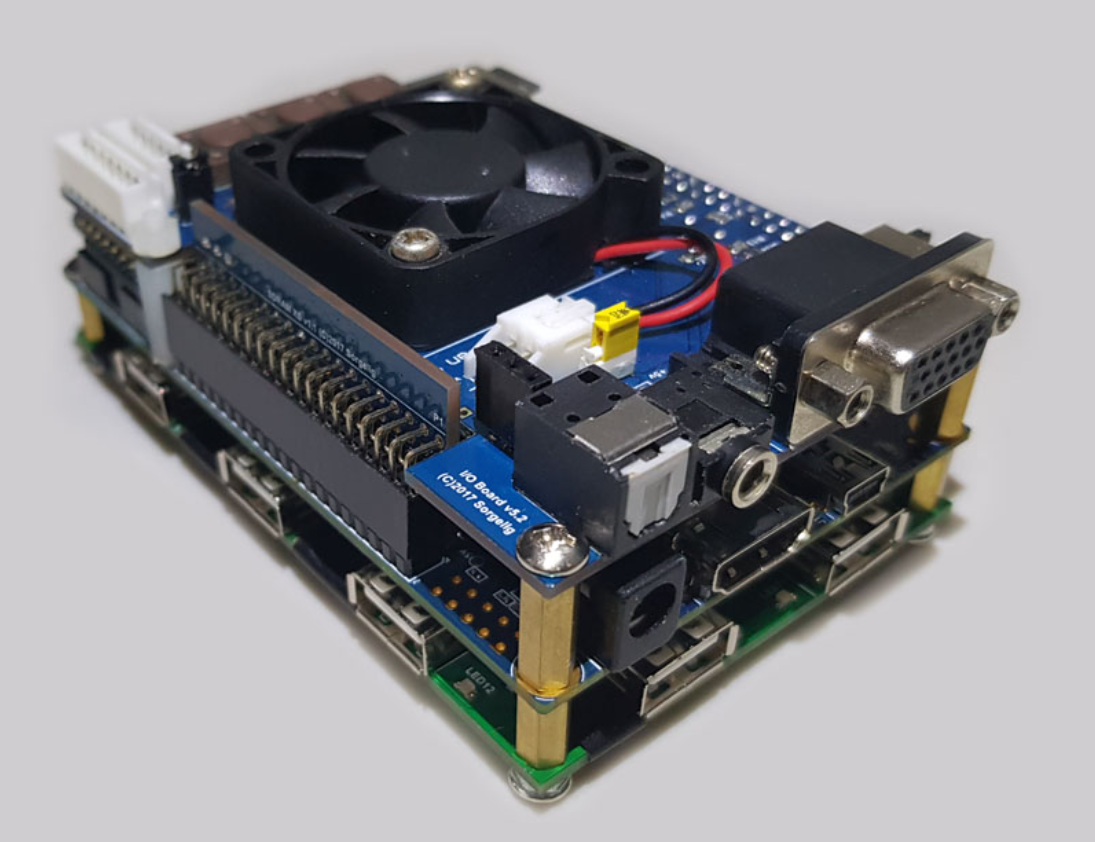 Simply said, it's a hardware emulator that allows users to play older cabinet and console games by imitating particular platforms. It's conceptually similar to emulators like the ones in our list of the top Nintendo Entertainment System emulators, but it's in a totally another league.
Both hardware and the MiSTer software are used in these systems. For the purpose of recreating vintage cabinet games, this combination offers minimal to no latency and good accuracy.
That suggests that the MiSTer FPGA is a hardware device, rather than a software-based solution, like the Raspberry Pi or Odroid. You'll need to buy components like a USB Hub, RAM module, DE-10 Nano board, and a console enclosure unless you purchase one that is already built.
The software for the console is open source and was created by Alexey Melnikov, popularly known as Sorgelig. Since its first release, it has undergone continual development and is backed by a sizable developer and retro gaming enthusiast community.
Notable Features
It provides a huge selection of vintage games.

Cores are utilized in place of conventional disks or cartridges.

There are more than 80 distinct systems that can be simulated.

Lag-free gaming can be obtained via a MiSTer FPGA console.

Older consoles, PCs, and arcade hardware are emulated via the MiSTer FPGA.
How does it work?
The original DE10-nano board is expanded by MiSTer with a number of daughter boards. Not all of the boards need to be installed. MiSTer begins off as a simple DE10-nano board, which is its starting level. You can nearly entirely utilize all cores with just one extra board (SDRAM).
SDRAM board:
This tiny board attaches to the DE10-nano board via the GPIO0 connection. The DE10-nano has quick DDR3 memory, but because of its high latency and shared ARM utilization, it cannot be utilized to simulate a vintage EDO DRAM.
Most cores cannot imitate a vintage memory module without this SDR SDRAM on a daughterboard.
I/O board
The GPIO1 connection on the DE10-nano board accepts this board as a plug-in. In addition to buttons and LEDs, it has a traditional VGA output with six bits per component, analog audio (3.5mm phone connector), digital optical audio, and buttons.
If you want to place the MiSTer inside a case or prefer VGA over HDMI, this board is helpful. Additionally, this board aids in core development; whereas VGA-only compilation speeds up development, HDMI scaler compilation takes around twice as long.
The majority of cores can run without this board. You can alternatively use a suitable DAC in Direct Video mode instead of installing this board if all you require is analog video and audio output.
RTC board
A real-time clock is provided by this board when it is connected to the LTC connection. If MiSTer is linked to the Internet through Ethernet, a real-time clock can still be used even without the board. This functionality is only used by two cores, thus only enthusiasts can utilize it.
The USB hub board
Under the main board, this board adds a 7-port USB hub.
Building Mister FPGA
A MiSTer FPGA emulator can be obtained in one of two ways: by purchase or construction. Building your own small console allows you to personalize the configuration.
Additionally, it aids in familiarizing you with the hardware, which is beneficial if you need to upgrade or repair the system. Although building a MiSTer game console is rewarding, some users may find it difficult.
You won't receive some of the accessories included with pre-built kits, and it isn't ready to use right out of the box. However, building your own may be less expensive.
You will need to buy a Terasic DE10-nano board, a casing, a USB hub, a power supply, and 128MB SDRAM at the very least to create a MiSTer multisystem console.
Depending on the system case you select, you might require a heat sink and fan. If you want to utilize analog for a CRT display, an IO board is also an alternative.
In contrast, a preassembled MiSTer FPGA package requires just software and cores before it is practically operational.
This pre-configured kit from MiSTer Addons comes in many combinations in a stylish aluminum casing.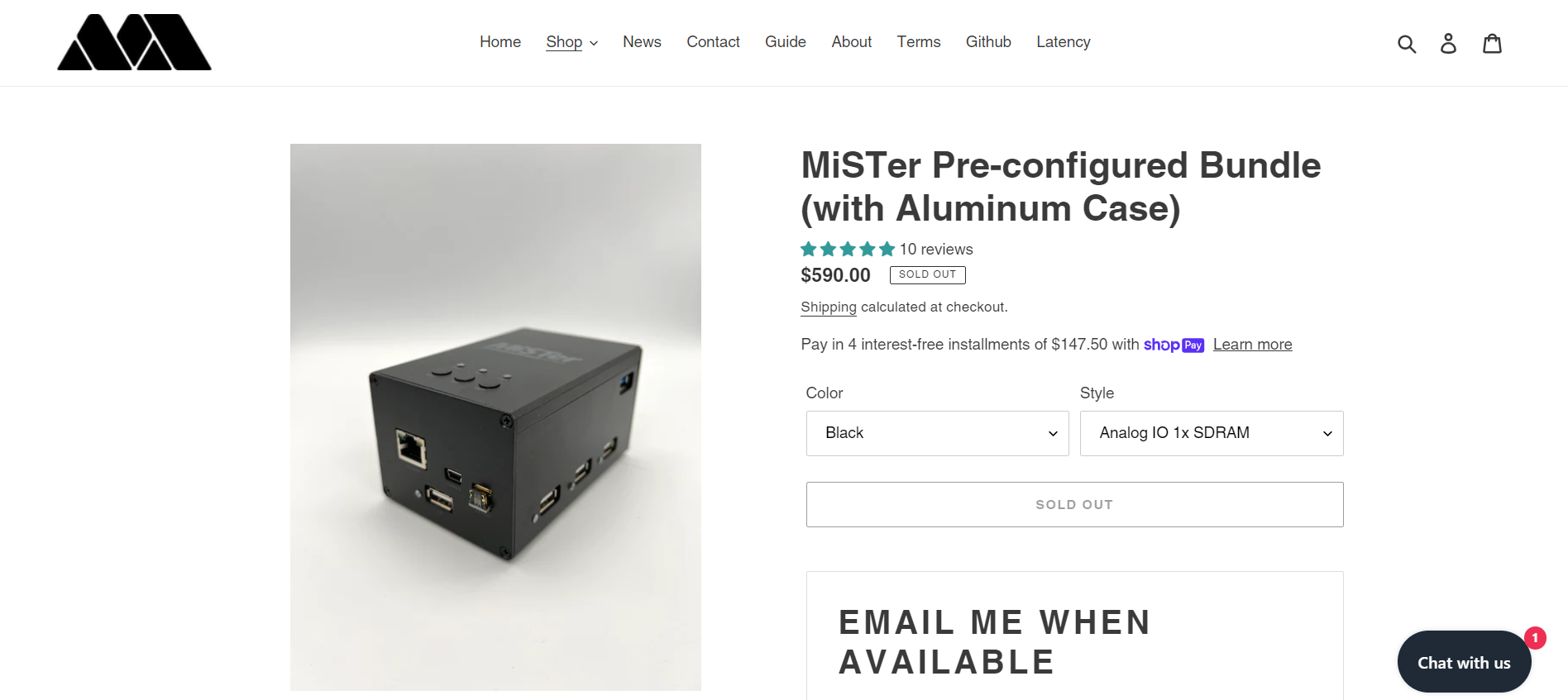 You must consider the quality of the components utilized because these tiny consoles are not sold by well-known merchants.
Which games are available to the MiSTer?
There are a ton of games that the MiSTer can play, some of which are mentioned here:
Vectrex

WonderSwan

AY-3-8500

ColecoVision

Game Boy

Game Boy Advance

Genesis / Mega Drive

Neo Geo

NES / Famicom

Odyssey

Bally Astrocade

Atari 2600

Atari 5200

Atari 7800

Atari Lynx

Sega CD / Mega CD

Sega Master System and Game Gear

SNES / Super Famicom

TurboGrafx-16 / PC Engine / SuperGrafx

TurboGrafx-CD / PC Engine CD-ROM²
Trust me there are a lot more.
Conclusion
In conclusion, Mister FGPA is a fantastic console for playing old-school video games since it doesn't lag and has a wide range of features. But there is always a tsunami of knockoff items whenever a popular piece of tech hits the market.
The same is true for tiny consoles made for vintage games as it is for standard consoles on occasion.
The MiSTer FPGA emulator is frequently compared to other options, although there are a lot of them that serve comparable purposes. The most well-known are Batocera, Retropie, and Recalbox.