Whether it's watching action films, listening to our favorite artists, or playing the latest video games, we all want to feel immersed. This urge to feel like you're there at the moment has led to a billion-dollar industry of VR technology.
Complimenting the latest advancements in VR is a new tech accessory that might change the way we experience media. Have you ever wanted to feel the impact of a blockbuster explosion?
Do you love the feeling of attending a live music concert?
The Woojer Vest Edge might be the product for you.
Imagine a wearable vest that lets you actually feel the vibrations during a Marvel action scene or an intense rock concert. The people at Woojer are confident that their new product can deliver a unique experience.
Can a lightweight vest truly improve your gaming experience? Let's see what the Woojer Vest Edge can do.
What is the Woojer Vest Edge?
The Woojer Vest Edge is a wearable technology that uses high-fidelity haptic feedback to create an immersive gaming experience. Woojer was founded in 2011 after sound engineer Mor Efrati thought of an idea to improve the experience of listening to music.
The vest can be used to improve your VR gaming experience at home. Through the use of low-frequency vibrations, the Woojer Vest Edge will provide a unique experience that cannot be replicated by simply using a traditional sound system.
The vest itself is loaded with several powerful haptic transducers that basically act as wearable subwoofers. While the vest is mainly marketed for gamers, audiophiles have also started to use Woojer products to try out a unique experience.
Hearing impaired gamers might also be the perfect users for Woojer's haptic technology. Woojer has even partnered with members of the Deaf community to organize Deaf Rave events.
How Does it Work?
All Woojer products are powered by their patented Osci actuators. According to Woojer, this technology works similarly to a musical instrument. But what exactly is an actuator?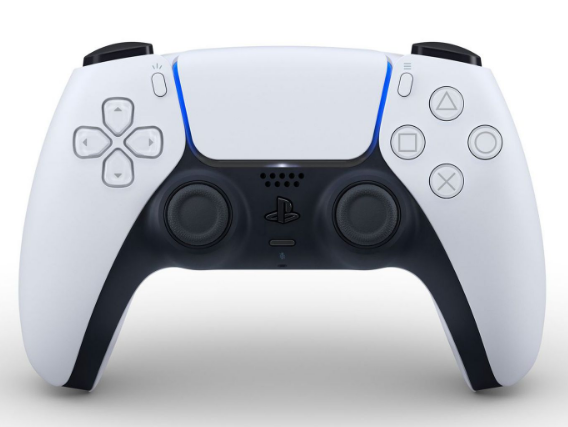 Remember how game controllers used haptic feedback to give the player more information about what's happening in-game? For example, the PlayStation 5's DualSense controllers were able to provide haptic feedback through voice coil actuators.
Even your mobile phone has its own actuator. These tiny motors are what make your phone vibrate when you place your phone on Silent Mode.
Each Osci actuator includes a closed loop metallic frame. This frame forms a type of load-bearing structure for internal magnets. The near-frictionless motion within the actuator helps minimize energy consumption while still delivering powerful haptic feedback.
The actuator is designed to generate haptic sensations while remaining completely silent. Through strategic placements around the vest, the haptic feedback can convince your brain that your entire body is exposed to acoustic energy.
The Osci actuators are able to reproduce frequencies from 1 to 200 Hz. In comparison, the human auditory range can only detect vibrations as low as 20Hz.
Woojer Vest Edge Features
Here are some of the most exciting features that you can find in the Woojer Vest Edge.
The Woojer Vest can run for up to 8 hours on a single charge
uses an Osci haptic transducer to deliver polyphonic haptic vibrations
includes both analog and digital inputs
Fast charging compatibility
Includes a 3.5mm headphone jack and a Texas Instruments built-in analog headphone amplifier
Built-in headphone level controls.
Pros and Cons
Pros
The Woojer Vest is suitable for both gaming and listening to music
The product is compatible with any gaming platform
Lightweight, one-size fits all design
Product is made from premium breathable fabrics.
Cons
The price of the vest might be an issue for gamers on a budget.
Other haptic suits offer better haptic feedback support for individual games.
Pricing
According to the official website, the Woojer Vest Edge can be bought for $249 with a 30-day money-back guarantee. The package includes the one-size-fits-all Woojer vest, a fast charger, USB-C cable, and 3.5mm audio cable.
For an additional $45, you can get an official accessory bundle for the Woojer Vest Edge. The bundle includes a drawstring bag, washable lining, and a gold-plated 3.5mm audio cable.
Similar Products to the Woojer Vest Edge
Woojer is not the first product in the market of haptic suits.
Subpac, one of Woojer's main competitors, also offers its own haptic vest called the SUBPAC X1. Unlike the Woojer Vest Edge, the SUBPAC X1 acts as both a wearable vest and as a seat back. The X1 is also part of a larger ecosystem of products that includes an I/O control module and specialized software.
Another haptic suit available on the market is bHaptics' TactSuit x16. As the name implies, the TactSuit x16 sports 16 haptic points and can support both native and modded haptic feedback from specific games. This type of haptic feedback gives the TactSuit a slight edge in immersion depending on which game you play. Their official website lists all available games that the TactSuit can support.
Conclusion
Most gamers focus on the visual aspect of gaming. The latest gaming technology often focuses on providing realistic graphics or a smooth framerate. However, the advances made in the haptic suit market show that sound and haptic feedback is another way to immerse yourself in another world.
VR gamers who are particular about having an immersive experience should not miss out on the Woojer Vest Edge. Outside of gaming, the vest can also provide a unique listening or movie-watching experience.
What do you think about the use of haptic feedback in gaming?