Table of Contents

[Hide]

[Show]
What comes to mind when you hear the word "robotics"? Most people would picture a metallic machine that runs on electricity. While many advancements are being made to achieve the types of robots commonly seen in science fiction, there is another branch of robotics that might surprise you.
The last few years saw a rise in interest in soft-bodied robotics. These types of robots can be achieved in different ways. However, the common theme is the use of elastic materials to create robots that are both safe and adaptable in a variety of contexts.
Traditional rigid-bodied robots, such as what you might find in a semi-automated factory, are often not well-suited for certain environments. These types of robots usually rely on precise movements and algorithms to prevent collisions. The material used may also make it dangerous when used in proximity to humans.
There are many research labs worldwide that are trying to create the ideal soft-bodies robot.
In this blog, we'll take a look at a recent development from the Chinese University of Hong Kong – the so-called magnetic slime robot. We'll also explore the practical applications of the new technology and its current limitations.
What is Soft Robotics?
Soft robotics is a subfield of robotics that aims to design and develop robots that are composed of compliant materials.
What do we mean by compliant? The term "compliant" in mechanical engineering refers to a type of mechanism that achieves motion through elastic deformation. This is in contrast to the typical rigid bodies that you might see in current robots.
While many rigid-bodied robots use soft components strategically, research in soft robotics generally aims for a fully-soft machine.
You may be wondering how a soft robot would move. Researchers had to devise new ways to control soft robots without the metal frame common in many rigid robots.
Some researchers use electrostatic force to change the shape of materials. Other soft robots use special polymers that can change shape when heat is introduced to the material. These materials will remember their original shape even after many temperature changes.
Using Magnetic Actuation
Researchers have also looked into creating soft robots that are magnetically actuated. Researchers from the Chinese University of Hong Kong are pioneering a new form of soft-bodied robots that use magnets to control a non-Newtonian fluid-based "slime" robot.
The researchers tried using a different type of material from previous research on magnetic soft-bodied robots.
Prior research used silicone or ferrofluid which came with their limitations. Elastomer-based or silicone soft robots had limited deformability while ferrofluid was deemed too unstable for many use cases.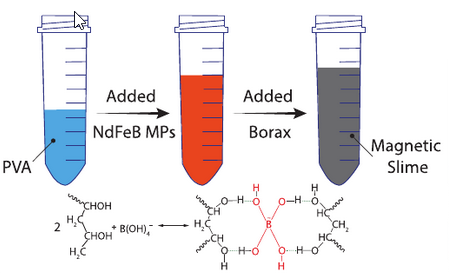 The Hong Kong researchers created a slime made from a mixture of polyvinyl alcohol (PVA) and borax. Mixed into the fluid are tiny magnetic particles that allowed the researchers to manipulate the fluid using a magnetic field.
The non-Newtonian fluid had self-healing properties that allowed the robot to connect with other separate parts and combine into a whole.
Applications and Limitations
The robot's ability to navigate through narrow channels has led to some possible applications in the field of healthcare.
For example, the slime robot could be ingested by a human and used to extract harmful objects without the use of surgery.
The researchers have also shown in their paper that the fluid used is also conductive. This means that the magnetic slime can act as a circuit switch and possibly as a means of repairing damaged circuitry.
The magnetic slime could act as a motion sensor that can adapt to bending and dynamic mechanical environments.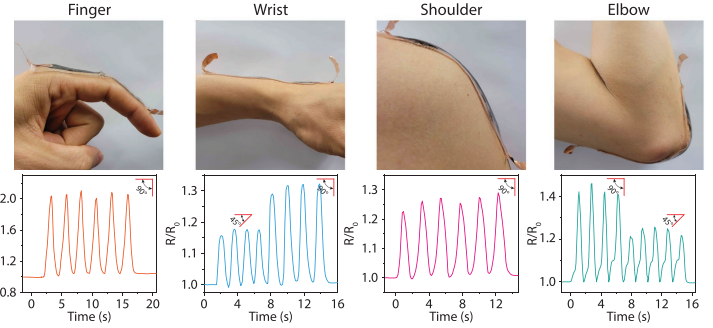 While promising, all of these applications are still proposals at best and more research will have to be done to further improve the slime robot's performance.
The researchers have noted that the slime itself is toxic and currently not suitable for use in the human body. The magnetic particles that control the slime make the slime robot toxic. The researchers needed to add a layer of silica coating to make the slime safe to use.
Conclusion
The field of soft robotics is still relatively new, but already shows a lot of promise. The potential use of soft-bodied robots in medical and surgical applications could lead to more lives saved. The idea of wearable soft robots could potentially help people with disabilities.
I was even amazed that NASA scientists have started to develop soft-bodied robots to help astronauts stay safe during orbit.
Hopefully, more research will unlock the full potential of soft-bodied robotics in a world where humans have placed more and more trust in machines.
What do you think about the future of soft robotics?