Many individuals are worried about the camera specifications, screen size, and storage capacity when acquiring a new smartphone. One of the most essential elements of these attractive consumer items is the operating system, which is easy to overlook.
Google's Android is the world's most popular mobile operating system. It's found in more than 86 percent of smartphones phones throughout the world. What's more astonishing is that Android is based on the open-source Linux operating system. That means anybody may read, alter, and, most importantly, share the code at the heart of the great majority of smartphones. Collaboration is made possible by this openness.
Unlike Microsoft Windows, for example, which was created and maintained by a single firm. More than 15000 programmers from all around the globe contribute to the development and maintenance of Linux. These programmers may offer to build something new that is freely distributed.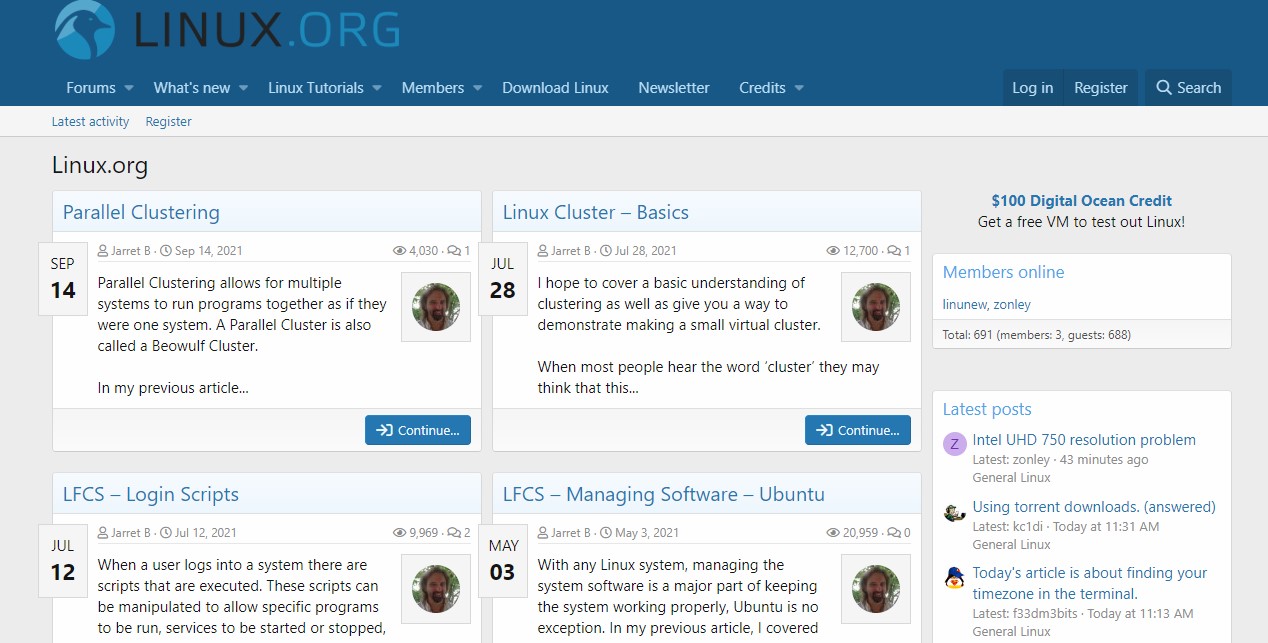 What is Open-Source?
A piece of software for which the original source code is made publicly available and may be shared and updated as needed by the user. Open-source software is software in which the source code or base code is typically accessible for anyone to modify or improve for reusability and accessibility.
A piece of software may be manipulated and changed by anyone so that the program or application works properly. Programmers with access to a computer program's source code can enhance it by adding features or correcting sections that don't always operate properly.
Open-source software is created in a decentralized and collaborative manner, relying on peer review and community output. Because it is produced by communities rather than a single author or corporation, open-source software is generally less expensive, more adaptable, and has a longer lifespan than proprietary software.
Every year, open-source becomes increasingly prevalent, appearing everywhere from government towns to institutions. It is also becoming more popular among businesses of all sizes. In fact, some businesses are taking open-source to the next level by financially funding projects or collaborating with developers.
Collaboration fosters innovation with free and open-source. Many of the technology we take for granted today would not have evolved or would be protected by patent law if it weren't for it.
The History
Researchers working on early internet technologies and communications network protocols benefited from an open and collaborative research environment in the 1950s and 1960s. Peer review and open comments were promoted by the Advanced Research Projects Agency Network (ARPANET), which ultimately became the cornerstone for the contemporary internet.
The source code of each user group was shared and improved upon. Forums aided in the facilitation of discussion as well as the development of open communication and collaboration norms. Collaboration, peer review, communication, and openness were baked into the internet's roots by the time it was launched in the early 1990s.
The notion of making source code publicly available stemmed from an intellectual campaign started informally by Richard Stallman, a programmer at MIT, in 1983. Stallman thought that software should be available to programmers so that they may alter it as they saw fit in order to better understand, learn about, and improve it.
Stallman began distributing free software under his own license, the GNU Public License. This new technique and attitude around software development gained traction, eventually leading to the foundation of the Open Source Initiative in 1998.
Open-Source vs. Closed-Source Software
Open-Source Software
Accessible source software is computer software whose source code is open to the public, allowing anybody to view and use it.

The code can be changed by other individuals and organizations, the source code is accessible to anybody.

The cost of open-source software is quite low.

If the program is popular, a significant number of programmers may be assigned to the project.

There are fewer limitations on users in terms of software use and customization.

Any machine may be configured to run open software.

Firefox,

Android by Google

, Linux operating system, Android, Thunderbird, MySQL, Mailman, Moodle, Perl, PHP, and Python are some examples.
Closed-Source Software
Closed source software is computer software with a closed source code, which means that the public does not have access to the source code.

Only the person or group who produced the software has the ability to alter the code.

The source code of closed source software is protected.

There are several limits imposed on users depending on software usability and customization.

The software firm/organization hires programmers to improve the software.

Closed source software is expensive.

Before being installed on any computer, closed software must have a valid license.

There is no space for error in closed-source software.

Skype, Google Earth, Java, Adobe Flash, Virtual Box, Adobe Reader, Microsoft Office, Microsoft Windows, WinRAR, mac OS, Adobe Flash Player are some examples.
The Benefits
Open-source code has aided both aspiring developers and large corporations in their technological expertise. It's never-ending educational, especially given the rising consequence of coding. This ever-expanding network of ideas is only the start of how such software may help your corporation.
Stretching a budget may be a daily battle for startups. The availability of open-source projects allows consumers to embrace new technology without paying membership fees or signing long-term contracts. Aside from the low (or non-existent) cost, open-source libraries allow teams to get a head start on constructing an IT infrastructure or developing a new application.
Much of this labor has already been done for you thanks to open-source. This frees up developers' time for optimization and customization. There will always be situations where organizations wish to start from scratch with development, but even the world's greatest brands recognize the time and money saved by using open-source technology. Open-source components, whether utilized as beginning kits for complex apps or the pieces of the little puzzle to help finish a project may be a useful alternative for both individual developers and enterprise teams.
Online communities like GitHub demonstrate open-source software's collaborative potential, providing a home for millions of developers and companies to host, evaluate, and utilize open-source platforms. Microsoft paid $7.5 billion for the platform in 2018. This is likely the most visible example to date of how popular open-source technology has become, and that established IT giants are investing in the future of this community.
For a variety of reasons, developing and executing an open-source software strategy has become critical. Individually and together, open-source software developers seek the best answers to technical challenges, resulting in software that is dependable, safe, and free. The program improves over time as a result of their tireless work.
The process is aided by numerous foundations, including the Linux Foundation, which supports open-source across several technological domains, the Apache Software Foundation, and the Eclipse Foundation.
They establish standards in collaboration with digital behemoths such as AWS, Facebook, Google, IBM, Microsoft, Netflix, and SAP, as well as hardware manufacturers such as Cisco, Intel, and Tesla. They also build vendor-independent homes for projects, offer financial assistance for infrastructure, assist with marketing, and select committees to make smart project choices.
To summarize, some of the main benefits of open-source are:
Hardware expenses are lower.

Software of exceptional quality.

Globally support by developers.

Flexibility and freedom.

Management of licenses is simple.

Concentration and scaling of projects.
The Risks
As mentioned in the preceding section, open source may provide several advantages. Now we'll look at the potential drawbacks or dangers connected with it, which fall into three categories as follows:
Security Risk

Quality Risk

Compliance Risk
Open-source components can be found in a variety of internet repositories, and developers have no means of knowing how good or safe they are. Organizations that do not invest in controlling their usage put themselves at risk, and they may pay the price later when correcting mistakes becomes much more expensive.
Security Risk
Hackers can make a lot of money exploiting open-source security flaws. This gives hackers all of the information they need to launch an attack. To make matters worse, because it is so widely used, a vulnerability in a popular component offers hackers a large number of prospective victims. This means that hackers are keeping a close eye on the community and are quick to exploit known security flaws in popular open-source components.
Software businesses are vulnerable to malicious attacks if they do not monitor their open-source use and are ignorant of any vulnerable libraries in their code.
Quality Risk
While a company spends a lot of time and money to ensure the quality of its proprietary code, it appears that many development teams undervalue or ignore the quality of open-source components. Of course, we all want our final product to be consistent and stable under pressure.
One of the reasons it's difficult to verify that an open-source software component doesn't compromise the status of your product is because there are no agreed-upon criteria for assessing its quality, and an open-source's collaborative character can make it difficult to measure.
Compliance Risk
Every open-source software component, as well as its dependencies, is licensed. When we utilize them in our project, we commit to a set of terms and conditions with which we must adhere. For those who are unfamiliar with the complexity of open-source licensing, this can be a nightmare.
Some open-source projects lack any sort of source license, implying that copyright rules apply by default. Because there are so many licenses, meeting all of the legal requirements is quite tough. Did you know there are over 200 distinct types of open-source licenses, each with its own set of unique, specialized, and often baffling terms and conditions?
The Future of Open-Source
New waves of innovation will be fueled by software that is the result of a collaborative effort, not just from one business, but from a community dedicated to improving the entire environment.
Companies are freeing their developers to compete in the digital arena, with the objective of being the first to generate ever-increasing innovation in the technological industry, as it continues to gain exposure among enterprises.
Developers may effectively address testing and implementation difficulties by using the open-source community and learning from the finest developers, especially with the flood of new technologies such as AI, machine learning, and robotics advancements.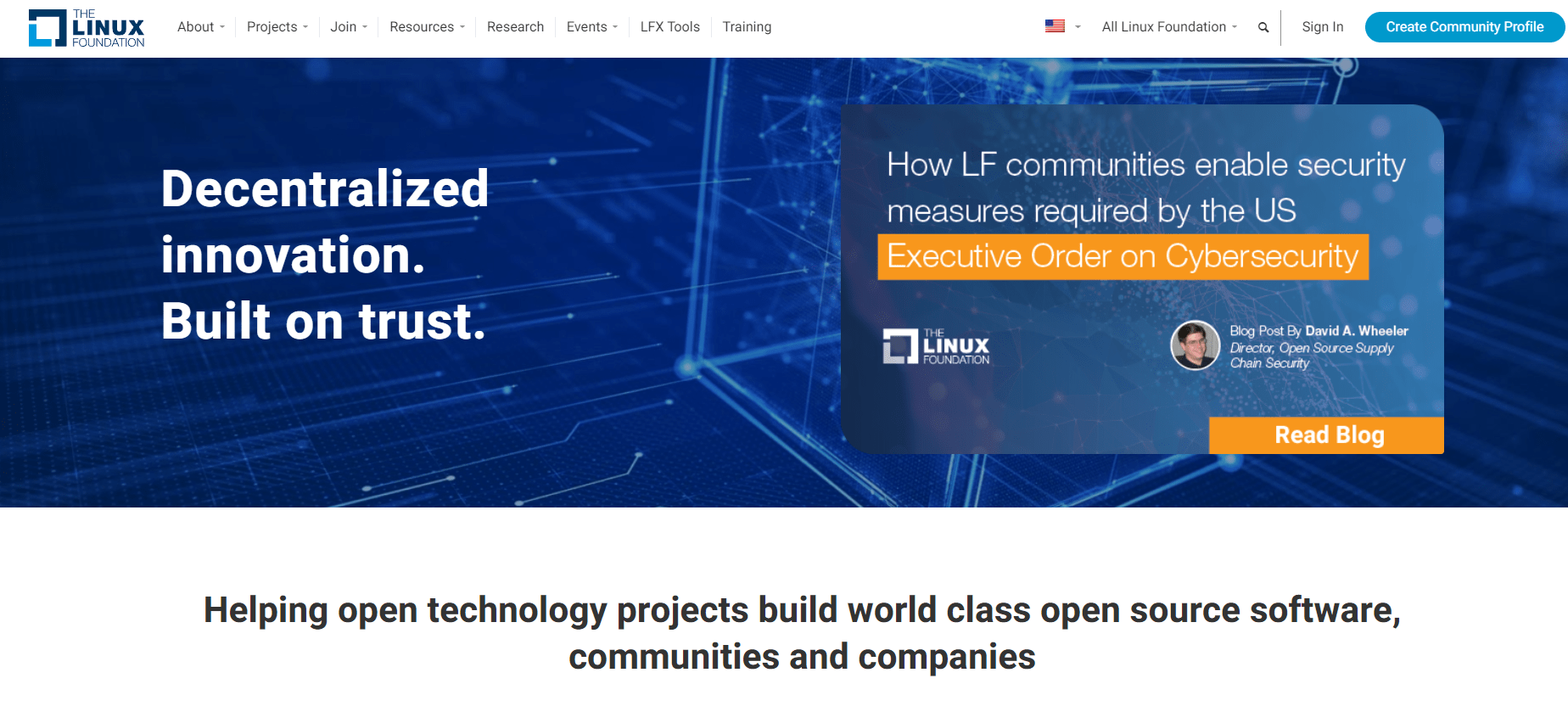 When employees take advantage of the dynamic, solution-oriented community, we see businesses gain. From self-driving vehicles to medical robots, smart cities to datacenters, we don't want to entrust the answers to these challenges to a small number of firms. Instead, we should rely on open-source and a slew of brilliant inventors to get the greatest results.
Conclusion
The open-source movement is responsible for the rapid advancement of technology over the last few decades. While open-source poses some risks, there are many benefits and promising ways forward. A large community of contributors, how-to guidelines for getting started, learning by studying other people's code, and gaining experience communicating with other engineers is some excellent benefits you get from open-source software.
If you also want to start contributing to an open-source project, first find one that fascinates you, then search GitHub for a label that says "good first issue" or something similar. Good First Issue is a project that curates easy selections from popular projects for developers who have never contributed before.