Artificial Intelligence (AI) is revolutionizing the world as we know it. From simple object detection and localization algorithms in images to implementing real-time health care monitoring systems, AI has improved countless sectors by magnitudes. One of such sectors that has used AI for decades is the video games industry.
This article covers the basics of AI and Machine Learning along with their implementation in video games. If you are interested in game development, Machine Learning or both, this post it for you!
Artificial Intelligence & Machine Learning
Artificial Intelligence is an application of the field of data science that focuses on building smart machines capable of performing tasks that generally require some degree of human intelligence. This simulated intelligence does not comprise of abstract thought; rather is a means for taking smarter or the smartest solution route for a given problem.
Machine Learning (ML) is a subfield of AI where computer algorithms try to improve automatically through experience and using data. These algorithms build and train a model using statistical analysis on the given dataset and make predictions or decisions without being explicitly programmed to do so.
AI/ML in Gaming
AI has been around in the gaming industry for decades. But, with the introduction of modern tools and technologies like Graphical Processing Units (GPUs), enhanced digital arts software, and huge player datasets, the potential for both AI and ML has skyrocketed!
The following are the major implementations of AI/ML in video games.
1. Smarter NPCs
Non-Playable Characters (NPCs) are characters in the game other than the main player. Traditionally, NPCs were programmed with pre-scripted actions using a state machine. Meaning that their actions were linked with the storyline or in response to a player's actions, so an NPC had limited and predictable actions.
However, with AI and ML our NPCs are now able to learn a players gaming style and have a dynamic set of actions, making them less predictable and more challenging to play against for the player. This very strategy of learning from the opponent has enabled us to create state-of-the-art chess engines like AlphaZero.
2. Dynamic Rendering
One of the issues video game companies are trying to eliminate using AI and ML is that of perspective distortion. This phenomena occurs when an object looks good when a player is far, but becomes distorted and pixelated when the player gets close to said object.
Gaming companies are making use of Machine Learning algorithms to enhance images and renderings dynamically. This will counter the effect of image distortion and allow an object to appear finer when closer to the player.
3. Dialog Generation & Realistic Interactions
We have already seen how AI and ML can be used to improve NPC actions. However, these technologies can also be used to improve the gaming experience by formulating more accurate and realistic NPC responses.
A number of role playing games make use of the dialog mechanism, which are significantly improved with the help of Natural Language Processing and sentiment analysis techniques using ML algorithms. A good example of advanced AI dialog and realistic interactions can be seen in games like The Elder Scrolls IV: Oblivion.
4. World Generation
Another powerful application of ML in game development is that of world generation. A number of popular games like Minecraft and the Grand Theft Auto series make use of an open world gameplay scenario.
These games would be immensely difficult to create without certain world generation features and what better way to dynamically map terrains, spawn NPCs and hide loot then with the help of Machine Learning technology.
5. Creating Immersive Games
One of the highest priorities of video game developers is to create a game that is as immersive and close to the real world as possible. However, modelling the real world can be an incredibly difficult process.
This process can be made significantly easier with the help of Machine Learning technology. An ML algorithm could be used to predict the downstream effects of a player's actions or even model things like the game's weather.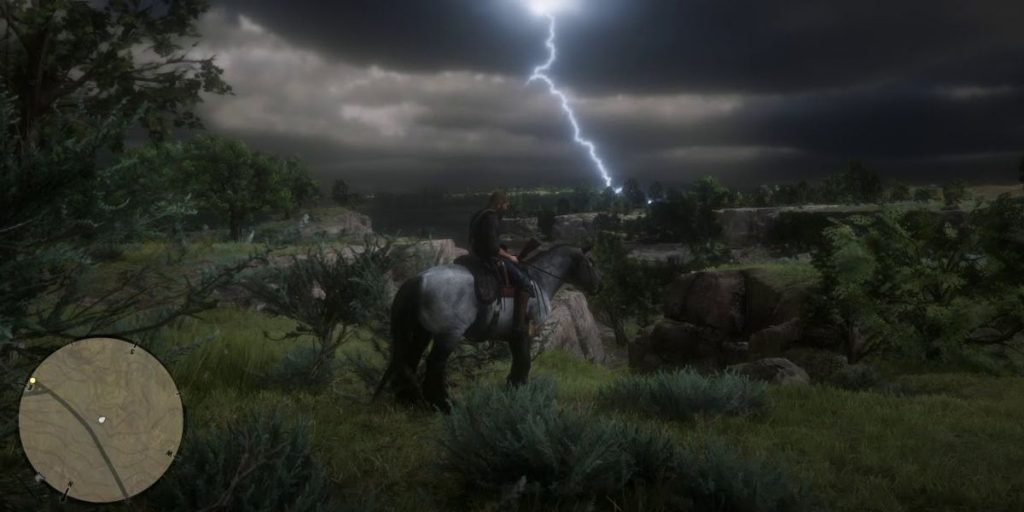 Conclusion
Artificial Intelligence and Machine Learning have found some powerful applications in the video gaming industry. Modern video game companies are investing heavily in implementing AI and ML to improve the player experience provided by their games. Given the pace at which technology is growing, it won't be a surprise to have some unimaginable video gaming experiences at our disposal soon. Are you excited?
If you enjoyed this article, subscribe to HashDork's weekly newsletter, where we share the latest AI, ML, DL, Programming, and Future Tech news.