The 2018 sci-fi film "Ready Player One" provides a peek of what many technology firms predict will be the next great thing on the Internet. Inspired by Ernest Cline's 2011 novel of the same name, the film's orphaned young hero escapes his harsh real-world situation by immersing himself in a dazzling virtual reality dream.
The youngster puts on his headgear, which looks like a pair of VR goggles, and enters the psychedelic virtual world known as "OASIS."
A lot of sci-fi-inspired tech CEOs predict that, like the protagonists in the film, we will soon all be hanging out in an interactive virtual reality environment with games, adventures, shopping, and otherworldly attractions.
The metaverse isn't like today's virtual reality, which is characterized by bulky equipment that provides walled experiences and restricted possibilities to communicate with others who use other devices. On the other hand, it would be a vast community web that linked augmented reality with virtual reality, allowing avatars to seamlessly shift from one activity to the next.
The metaverse doesn't exist right now, and there's no clear timeline for when it will. Despite Zuckerberg's promise in 2017 to put a billion users onto Oculus headsets, AR and VR have struggled to charm the public and remain a minority interest.
In recent months, Facebook revealed a virtual reality workplace for remote workers, bringing it closer to this ideal. In addition, the business is developing a smart bracelet and VR goggles that project the wearer's eyes. The corporation is putting billions of dollars into the project.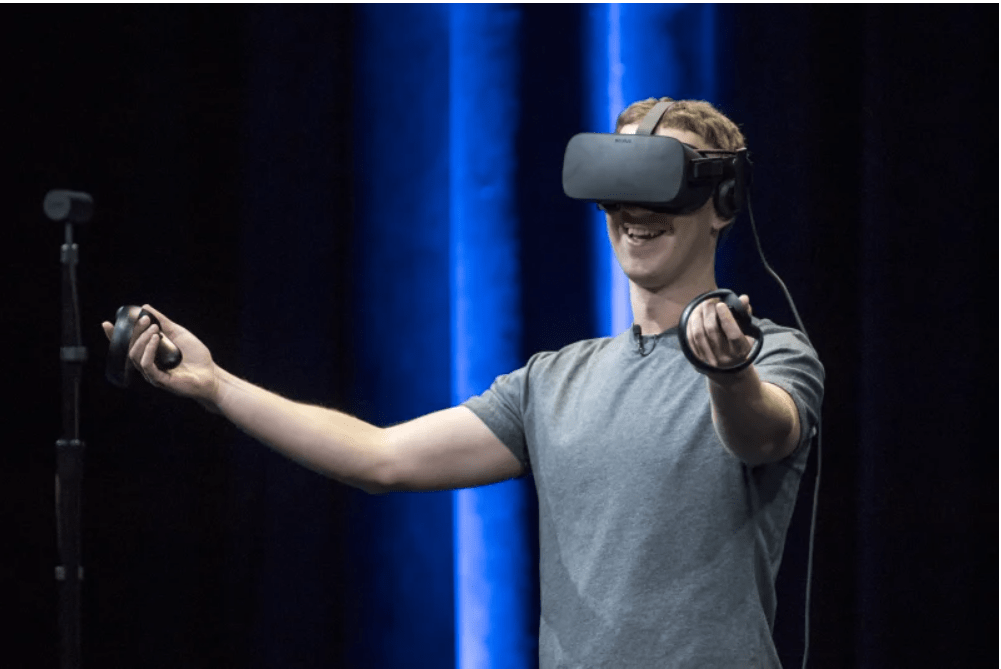 However, Facebook is not the only business spending big on the metaverse. Microsoft stated in May that it is "uniquely positioned" with a suite of artificial intelligence and mixed reality technologies to assist businesses in building "metaverse apps now."
Several game firms, including Fortnite's owner Epic Games, have launched simulation software and virtual reality services for a metaverse. Here's everything you need to know.
What is metaverse?
The phrase metaverse is derived from the combining of two terms: 'meta' (beyond) and 'verse' (universe). Metaverse technology is a collection of virtual realities that reside on the internet. It is a shared virtual three-dimensional environment, or worlds, that are interactive, immersive, and collaborative.
Like the physical universe, it may be conceived of as a collection of universes that are connected in space. The most prevalent ideas about the metaverse come from science fiction. It is often shown in this context as a kind of digital "jacked-in" internet — a depiction of true reality, but one rooted in a virtual (often theme park-like) environment, such as that depicted in Ready Player One and The Matrix.
Everyone seemed to agree that avatars will be a key component of the metaverse experience. To meet Zuckerberg's concept of "being in" the world, you must have some kind of digital avatar with which others may engage. Your profile image serves as your avatar on Facebook and other social networking sites. It might be a 3D depiction of you in a metaverse.
It may be whatever you can imagine in a game or fantasy setting. However, an essential idea is that this avatar – or some aspect of it – will be able to roam across and between different regions of the metaverse while being identifiable as "you" regardless of what you're doing or what platform you're using.
Just as it was difficult to imagine the Internet of 2020 in 1982 — and even more difficult to explain it to people who had never even "logged" into it at the time — we don't really know how to define the metaverse. We can, however, pinpoint key characteristics:
Synchronous and live – while pre-planned and self-contained events will occur, as they do in "real life," the metaverse will be a living experience that exists continuously for everyone and in real-time.

A fully functional economy – people and corporations will be able to create, own, invest, sell, and be paid for a variety of "work" that generates "value" that is recognized by others.

A digital and physical experience that spans private and public networks/experiences, as well as open and closed platforms.

Filled with "content" and "experiences" generated and operated by a vast array of contributors, some of whom are self-employed people, while others may be informally formed organizations or commercially oriented businesses.
Consider the metaverse to be The Nightmare Before Christmas – you may walk into any experience or activity, and perhaps satisfy virtually any of your requirements, from a single starting point or realm that is also occupied by everyone you know.
How does it work?
In principle, you'd connect to the metaverse in the same way you'd connect to the Internet. Only instead of a screen, you'd use a head-mounted display to see material and a type of motion tracking, similar to Facebook's wristband, to grab items.
No one business could possess the metaverse in order for it to be a whole cosmos, just as no one owns the Internet. However, corporations may strive to monopolize their own parts of it, much as a few major tech giants already control internet content
Firms may accomplish this in the same way that they generate money from applications through subscription services, shopping carts, and advertising. When you can put on your new AR glasses and suddenly see these holograms wandering around in the world, you'll know you've entered the metaverse.
With so many gadgets available from various firms, it's difficult to see how a single avatar might navigate between them. According to one idea, the metaverse would pick up on cues from web browsers. Your avatar may hop between platforms designed to be cross-compatible and inclusive, much as you may switch between websites on your smartphone.
What would you do in the metaverse?
Work and play. For example, "Jane" builds a 3D avatar on Facebook or Microsoft Teams and utilizes it in virtual meetings. She attends a virtual music event with pals after work, and their avatars appear among the hundreds of tiny heads in the audience.
The song ends, and the band announces, "Don't forget to buy a T-shirt!" Jane browses the designs at a virtual booth, much like she would on Amazon today, buys one with bitcoin, and wears it to the following day's virtual meeting.
This straightforward scenario includes corporate communication tools, live event streaming, e-commerce, and the sharing of something valuable. However, it is only possible if each supplier develops its system in such a way that assets such as avatars and shirts are compatible and transferrable.
Applications of metaverse
We are at a point in digital growth when everyone has a notion of what the virtual world is like. We are all aware that we may live a different existence in the virtual world than we do in the actual one. However, by combining every digital platform and digital channel into one, we can improve virtual living standards and remove limitations.
1.
Provides medical professionals with extensive information about patients
We've all seen how far medical technology has progressed. Even after that, they are unable to fully test their drugs and surgical equipment. Medical specialists were able to acquire a massive quantity of data for their study owing to virtual reality.
After the incorporation of metaverse technology, modern medical equipment driven by virtual reality has emerged. Because of the increased visibility in the biological process, doctors can discover and diagnose health issues considerably sooner.
2.
Customers can try out products before buying them.
One of the most talked-about benefits of the metaverse is that it will allow shoppers to explore items at Nike stores without leaving their room by using a headset. This experience helps customers to gain firsthand knowledge of how the items feel and how they will add value to their lives.
3.
Allow you to go to other countries without leaving your room.
In the wake of the epidemic, the tourism business has boomed. People have begun to visit sites all around the world using VR headsets, in addition to going in person. People nowadays choose to visit destinations utilizing metaverse technology first, rather than paying for expensive plane and hotel packages.
Furthermore, some persons are not permitted to travel for medical reasons. It gives individuals useful and exciting experiences of visiting their favorite locations.
The future
It is unknown how far a true metaverse that completely duplicates actual life is conceivable or how long it would take to evolve. Many blockchain-based metaverse systems are still working on Augmented Reality (AR) and Virtual Reality (VR) technologies that will allow users to fully engage in the environment.
PwC, the accounting and consulting firm, predicts that VR and AR technologies will benefit the world economy by $1.5 trillion by 2030, up from $46.5 billion in 2019. Facebook Inc (FB.O), Alphabet Inc-owned (GOOGL.O) Google, and Microsoft Corp (MSFT.O) are all investing in cloud computing and VR startups in anticipation of their development.
Conclusion
Everything in the metaverse can be exchanged, so designers have a great chance to come up with something unique and carve out a place for themselves. You may rent out your property for events, make wearables that others can buy and wear in the metaverse, set up billboards, and develop games. It's all up to you.
The metaverse is the internet's second generation. It is being built around activities that you will like doing with your coworkers and friends. A growing number of creators are merging, integrating, and connecting in order to capitalize on a new era of creator-oriented technology. It may take you to places you could never have imagined.