There's a lot of hype and discussion these days about the future of the internet.
Will Virtual Reality (VR) become mainstream?
What will the future of social media be like?
Though we're aware of technology's exponential growth, it is still difficult to predict where we'll be in the next ten years.
Though specifics are difficult to guess, looking back at the past shows a clear trajectory on what Web 4.0 may look like.
Jumping from Web 1.0 to the current age of Web 3.0, the internet has become more interactive, more intelligent.
The focus of the internet has slowly drifted to users over time. We've also seen the growth of Big Data and Artificial Intelligence which fuel our current digital economy.
Looking back at this evolution will help us see where we are headed.
This article will go over the history of the World Wide Web.
We will briefly go over each iteration of the internet to show how we got to the current state of Web 3.0. And later still, we'll be looking further into the future, to see what a potential Web 4.0 may be.
A History of the Web
Web 1.0: The Beginning of the Web
Web 1.0 is the term used to describe the early stages of the internet.
Protocols such as TCP/IP, spearheaded by research efforts from Defense Advanced Research Projects Agency (DARPA), allowed for networked computers to communicate with each other.
The research soon became known as the "Internet".
This internet was mostly made up of interconnected web pages.
Unlike the web as it exists today, the status quo of Web 1.0 is read-only. There were barely any interactive features, with most web pages consisting of static pages.
You'll mostly find a bare bones approach to design then. Each webpage was usually a collection of text and images over a plain white background.
The first iteration of the internet was revolutionary.
It was a new system to share information with anyone around the world, as long as they had access to the system.
Outside of traversing the wealth of information, however, users had little else to do. As the internet started gaining more users, the web soon needed to evolve.
Web 2.0: Bringing Interactivity to the Web
In the late 1990s, the need for sharing, collaboration, and communication over the internet rose dramatically.
This led various technologists to herald a new age for the internet. Darcy Dinucci, an author and web designer, coined the term Web 2.0 to describe this new age.
It marked a paradigm shift from static web pages to interactive web applications.
A Web 2.0 website allows people to form communities on the web.
Various social networking sites, blogs, wikis, and media sharing platforms were soon being launched. For the first time, users can contribute to a website's content rather than simply read it. It brought about the rise of e-commerce, where users can not only buy and sell products, but leave reviews as well.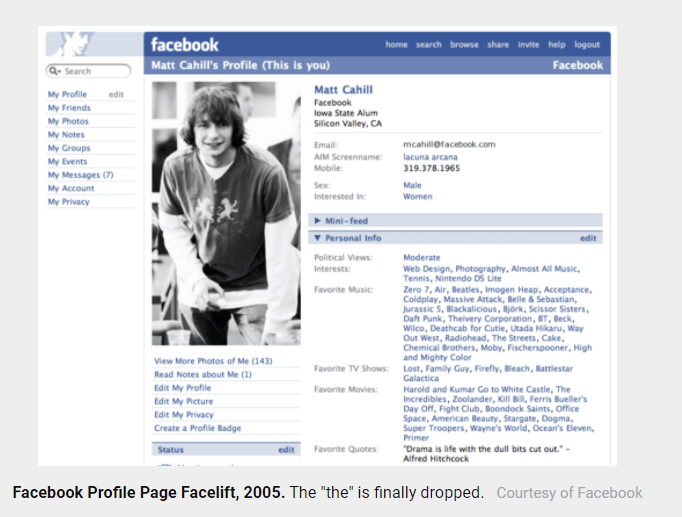 The 2010s saw the rise of platforms dedicated to sharing and publishing content.
Platforms such as Youtube, Instagram, and Facebook have found a way to monetize the Internet's new role as a marketplace of ideas and even as a means of expression.
Your digital identity has become a new facet of the individual. The internet soon became portable due to the rise of smartphones, giving billions of people access to these digital platforms.
This soon paved the way for the web's next leap forward.
Web 3.0: AI and Big Data
We are now living in a time of Big Data.
As more and more information is uploaded to the internet, these massive platforms have troves of valuable data that now fuel a new kind of economy.
As WIRED Magazine declared in 2014, data is the new oil. The abundance of data, and the ubiquity of the internet has set the scene for the next stage of the Web.
The definition of what exactly Web 3.0 is varies.
Tim Berners Lee, inventor of the World Wide Web, described it as a "semantic web" that gives you access to an "unbelievable data source".
He predicted that the web would soon be able to understand the complex relations between ideas in the real world. Web 3.0 goes beyond human-to-human interaction, with a new focus on users interacting with artificial intelligence.
This aspect of the web is now integrated into our daily lives.
Notice every time you ask Siri or Google Assistant for the weather, or who won last year's World Cup. Technologies such as WolframAlpha or Google's Knowledge Graph allow computers to parse our language and interpret it the way humans do.
Algorithms already populate our news feeds and recommendations with content that is relevant to us.
As more data is collected, these algorithms will only become more powerful.
This definition of Web 3.0 is on the way to becoming part of the mainstream idea of what the internet is.
What could come next?
What is Web 4.0?
Throughout the history of the internet, the user has increasingly become more user-friendly.
Imagine a world now without auto-correct, or touchscreen interfaces, or voice commands. Despite such advancements, we've yet to fully realize a fully seamless experience.
Our own thoughts still require massive effort to translate digitally, being limited by how fast we can type or speak. The next great leap in using the web, the so-called Web 4.0, should blur the gap between the computer and the mind.
A bold prediction of Web 4.0 could be described as the "symbiotic web", a symbiotic interaction between man and machine.
At this point in the future, AI would be sufficiently advanced enough to interpret our own thoughts to successfully navigate the web.
The web may not be sufficiently conveyed on a 2D-screen, instead opting for Virtual Reality or Augmented Reality technology as another interface.
A big part of the Web 4.0 vision is the drive to fully capture the human experience.
The internet has gradually shifted from having text, to adapting images and video. It's not a stretch to say that we may soon adapt online experiences that are life-like, immersing the user with all their senses as they navigate a new digital world.
In the next few sections, we'll be exploring what technologies might bring about Web 4.0, why we're heading in that direction, and the possible challenges this new iteration may bring.
The Technology Behind Web 4.0
Here are some possible groundbreaking technologies that may make this next evolution of the web possible.
Brain-Computer Interfaces (BCIs)
Research teams have already made advances in the field of neurotechnology.
The company Neuralink, founded by Elon Musk, has already performed successful demonstrations of wireless brain implants on animals. Soon, these brain-computer interfaces (BCIs) will allow us to seamlessly interact with and control the devices around us.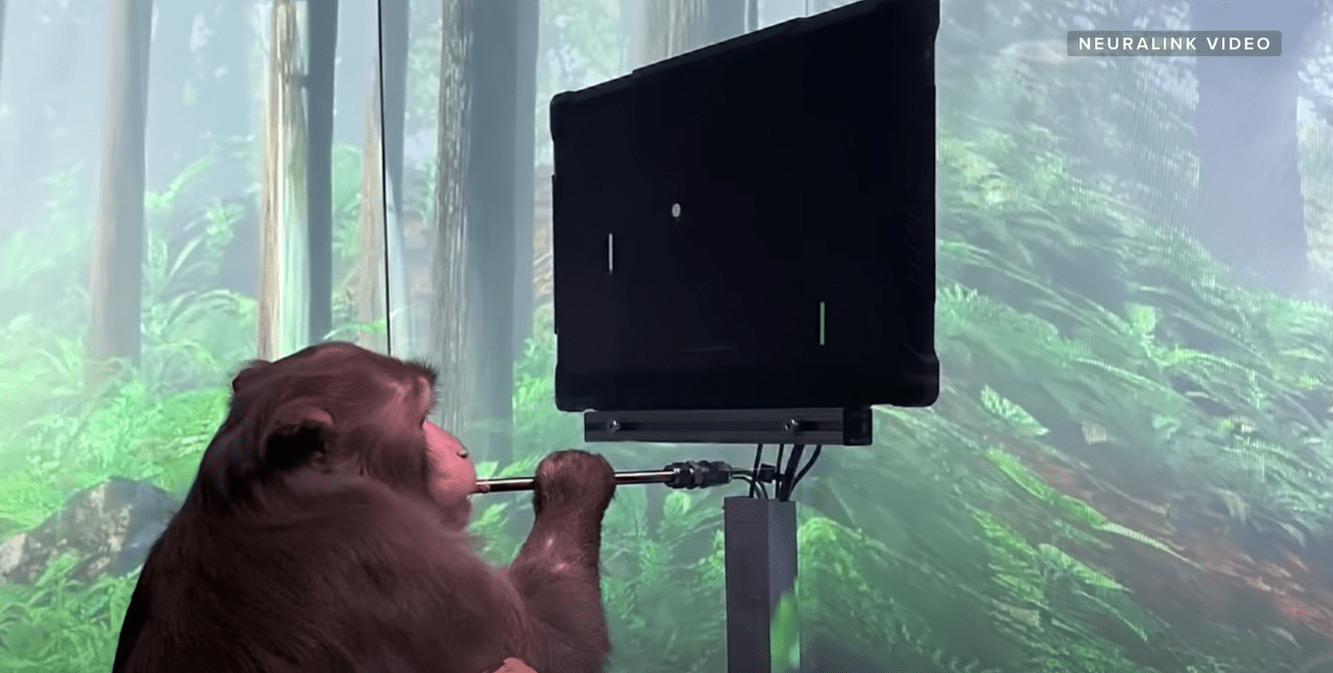 Tech giants are making big moves as well in the space of virtual and augmented reality.
Companies such as Facebook and Microsoft are investing in metaverse technology, which may someday become the norm for human-to-human interaction.
AR software like nReal and eye-tracking technology are revolutionizing the way we interact with the web by overlaying the physical world with virtual information.
Artificial Intelligence
AI and advanced ML algorithms will be needed in Web 4.0 to handle the massive amount of input needed coming from both the human brain and the physical world around us.
For example, we already see huge improvements in self-driving cars in how they use ML and computer vision to make sense of the actual roads and possible obstacles in a typical commute.
The Internet of Things
The Internet of Things refers to a network of devices that are embedded with sensors and software that communicate seamlessly with the devices around it. Smart homes have already been growing in popularity. Virtual assistants powered by AI, such as the Google Assistant and the Amazon Echo's Alexa, allow users to talk to their devices.
With Web 4.0, we may see the rise of smart cities, entire systems of infrastructure running optimally with the power of AI.
Why Do We Need Web 4.0?
Opportunities to change entire industries arise when we're able to augment our minds with the power of machines. Here are some possible applications of Web 4.0 that may be coming to you sooner than you think.
1. Medical Technology
At the moment, brain-computer interfaces are being researched with the promise of helping people with neural conditions and other disabilities. Soon, BCIs may help amputees control prosthetic limbs, or help synthesize speech.
2. Security
Several researchers have already experimented with pass thoughts, an alternative way to log-in to your favorite applications. We may soon login to our devices just by thinking, making it even more secure than any current form of biometrics today.
3. Schools and the Workplace
As technology is refined, we may find Web 4.0 adapted by the public. BCIs may one day be used to improve work performance, or to make learning more efficient. Imagine an application that knows exactly how to teach a certain topic to you, and exactly how to quiz you later.
The advancements we could make with virtual reality could change the way we work, especially since remote work has become more sought after with the recent pandemic.
4. A New Kind of Social Media
The Web 4.0 metaverse may be a new alternative place to have social gatherings.
As remote learning and remote work become more popular, there will be a need to connect with colleagues, friends, and family digitally. VR and AR will enable people from all over the globe to meet up and converse as if they were all in the same physical space.
Challenges for Web 4.0
Like any other technology, Web 4.0 faces several challenges that it must address before it becomes the new standard.
User Safety
Brain-computer interfaces will still be susceptible to malicious activity. Since these interfaces contain highly sensitive data about the individual, it may be a target for hacking, which may put the user in harm's way.
Virtual Reality technology is not completely safe either.
There have been reports that prolonged use of VR causes damage to the user's vision and may even result in seizures. Until such safety issues are resolved, a truly immersive digital experience will not be accepted into the mainstream.
Data Privacy
There is an enormous amount of trust required between users and corporations.
When devices essentially become part of us, ownership of data becomes blurred. BCIs may become ways for tech companies to profit off your data.
We have already seen public outcry when Google bought Fitbit in 2019 for 2.1 billion dollars, giving them access to the fitness data of millions of users. As the web continues to become more convenient for us to use, we should be wary of whether the user is being taken advantage of.
Conclusion
As technology marches on, the internet adapts not only to the capabilities of new technology, but also to the needs of its users.
People born after 1990 never knew a world without the internet.
The current generation of children will never know a world without social media. People born in the next ten to twenty years may never know a world without an augmented mind.
Technology, as they say, is a double-edged sword.
The evolution of the web has made us more connected, but always at a cost. It is important for future technologists and developers to keep in mind the safety and privacy of their users.
Regardless of how these new developments play out, one thing is for certain: the future is closer than you think. Let us know what you think the next big thing in tech will be in the comments!