Table of Contents

[Hide]

[Show]
Elon Musk is well known for his visions of using our brains to control technology, sending rockets to Mars, and driving underground with electric robot vehicles.
The future he envisions in his thoughts requires much planning in order to become a reality.
Think about the potential that we could be able to operate machines just with our minds. We don't believe the idea is as harmful as we believe it to be.
Imagine being able to access the internet just by thinking about it. Imagine how different this essay would be if I could write it entirely in my thoughts rather than on a keyboard.
Neuralink is capable of doing that, at least. Elon Musk's neurotech business, Neuralink, is developing chips that can be implanted into a person's skull to monitor and maybe even stimulate their brain activity.
Musk established the neural technology business Neuralink in 2016 with the main goal of achieving symbiosis with AI and building a system that permits merging with AI.
Elon Musk's neuroscience business, Neuralink, has garnered attention for quite some time with a clear vision for the brain-computer interface.
The concept of linking computers and people is not new, but the next development will surely be the convergence of artificial intelligence technology and brain-machine interfaces (BMI).
We will look at a quick overview of Neuralink in this piece, as well as a list of its key rivals. As a result, you become aware of the competitors.
Neuralink is a particular brain-machine interface device that will be surgically inserted into a person's brain.
After that, you would be able to interact with and direct machines.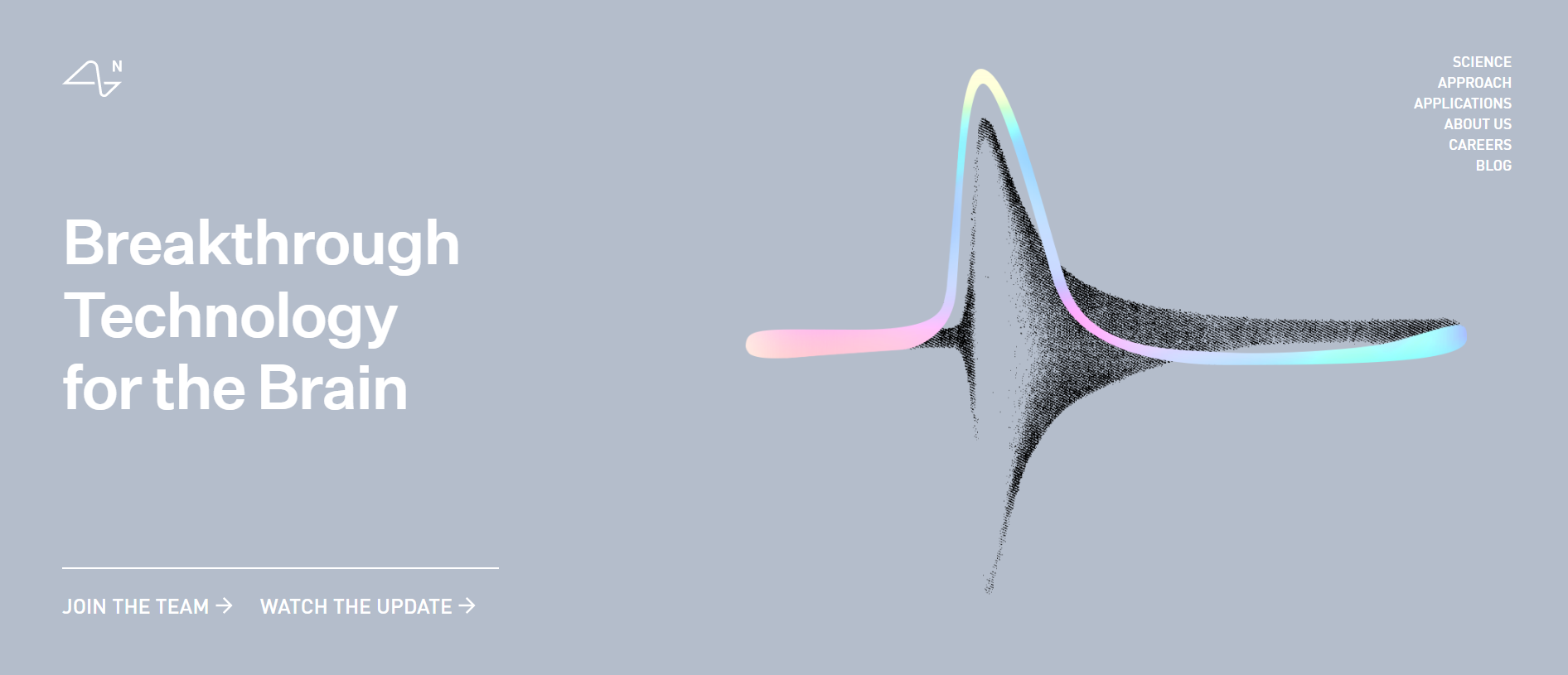 Since technology may research and treat several medical issues, including speech, paralysis, motor function, and other issues, the health industry is expected to experience its immediate consequences.
The 8mm-diameter skull will house the Neuralink chipset, also known as the N1 chipset, which has multiple cables with electrodes and insulation for the wires.
The chip will be surgically implanted into the brain by a robot. According to the business, the wires are 100 micrometers thick and as thick as the brain's neurons.
To comprehend how the chip operates, we must first comprehend how the brain operates. The brain is composed of neurons, which send information to various regions of the body and control all physical activities.
To detect neuron activity, the Neuralink device would be made up of small wires with over a thousand electrodes that would cover the whole brain of a human.
The coin-sized chip will be capable of wireless charging.
These chips might enable paralyzed people to use their cellphones using just their minds. The chips may eventually be able to back up all of a person's memories, according to Musk.
With such a novel piece of technology comes a great deal of curiosity about how it operates and anxiety about what it can represent for the future.
Top Neuralink Competitors
An American bioinformatics business called Emotiv uses electroencephalography to study how the human brain functions.
Through electroencephalography, you can obtain precise insights into your mental and emotional states in the present.
The neuroscience research, health and wellness, automotive, consumer research, education, and entertainment sectors may all benefit from using EMOTIV's analytics to boost performance and power new applications and services.
Brain waves are converted into digital signals that can be utilized to control anything that talks in 1s and 0s via EMOTIV's gadgets and machine learning algorithms.
The Mental Commands algorithm by EMOTIV can identify learned ideas that can be used to think-based control of both physical and virtual things.
Brain control can improve interactive experiences, replace conventional input devices like keyboards, and provide handicapped people with new ways to connect with their environment.
Their thoughts and feelings are immediately integrated with the technology they use every day through a process called brain-computer interface (BCI).
The link between the brain and computer has never been simpler, whether controlling wheelchairs or drones, producing music or art, or tailoring digital experiences to real-time emotions.
The Harvard Innovation Lab served as the incubator for the US-based business BrainCo, which was established in 2015.
The business creates hardware, software, sensors, and AI for brain-machine interface (BMI) technologies.
The wireless EEG headband is a gadget that can evaluate several brain states, including depth of concentration, relaxation, and meditation.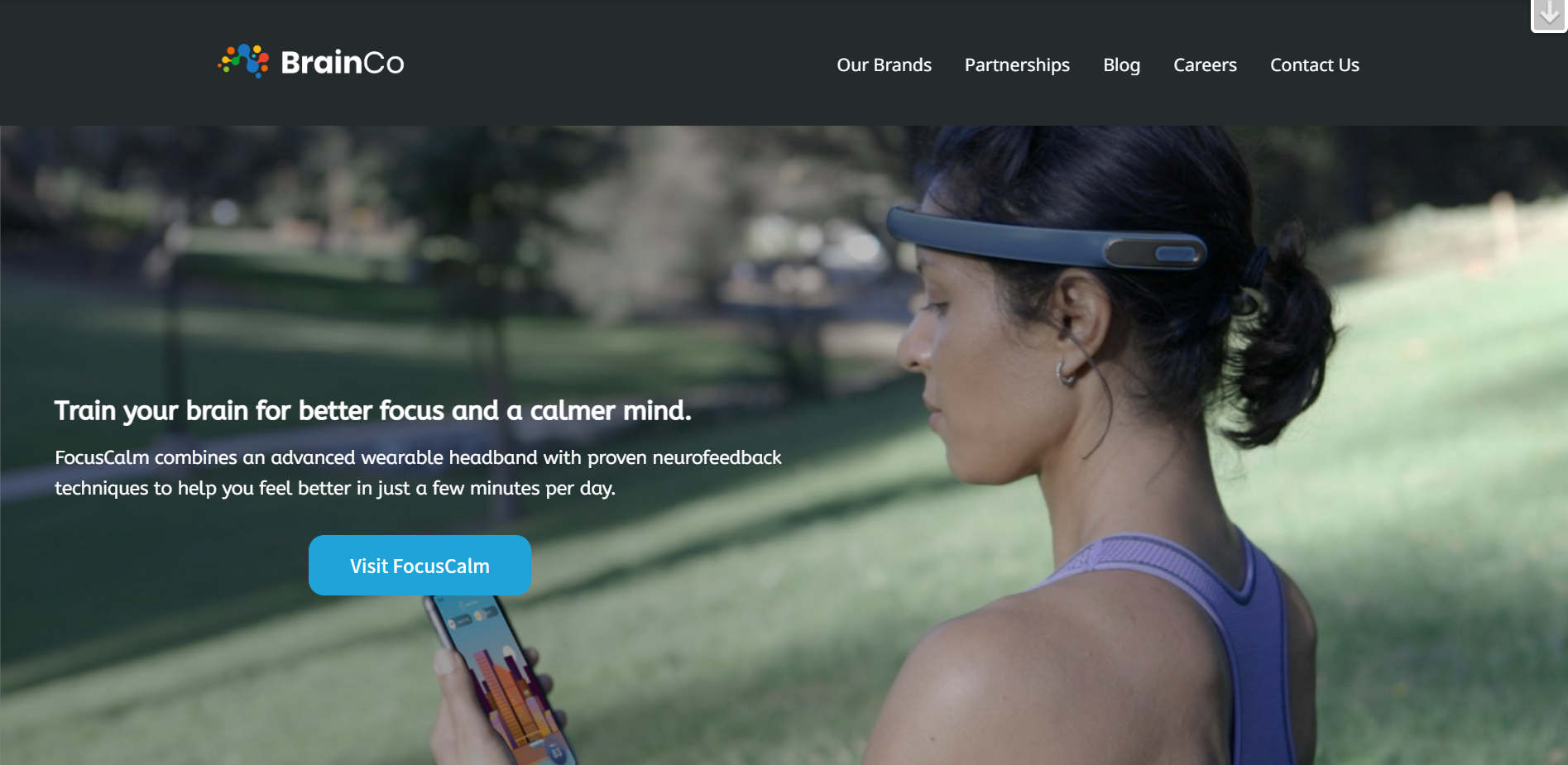 Businesses specializing in "Brain-Computer Interface" are expanding in number. These gadgets can convert brain impulses from scalp sensors or even brain implants into digital signals and record those data.
With the use of technology in everything from education and prosthetics to gaming and smart home control, this business is anticipated to reach $1.5 billion this year.
The FocusOne headband from BrainCo, another business specializing in brain-computer interfaces, features sensors that measure frontal cortex activity through the movement of the forehead.
Focus measurement is the goal of the "wearable brainwave visualizer," whose developers want to see it in classrooms.
Computing platform MindMaze was established in 2012 and had its headquarters in Lausanne, Switzerland.
The company's neuro-inspired computing platform is used to create user-friendly human-machine interactions.
It has created a user-friendly machine interface that makes use of neural prediction to decode brain signals before they are actually received in real-time.
More than a decade of work at the interface of neuroscience, biosensing, engineering, mixed reality, and artificial intelligence have improved the likelihood that patients with neurological illnesses may recover.
Their objective is to build an all-encompassing platform for brain health by fusing their FDA-cleared and CE-marked digital therapies with world-class motion analytics, AI, and cloud technology.
The ultimate objective of everything they accomplish at MindMaze is CogniChip.
Every new finding gets us one step nearer. This cognitive platform will bring these components together to create a virtual self.
It is designed to concurrently integrate and coordinate all the sensory and physical inputs a brain encounters. The uses for this digital twin are quite varied.
It will significantly influence every element of human existence, including transportation, aviation, gaming, communications, and sports, in addition to solidifying their vision for digital treatment in healthcare.
The US-based startup Kernel is working to create a non-intrusive mind-body-machine interface (MBMI) that will significantly enhance and expand human intellect.
In order to allow humans to co-evolve with artificial intelligence, Kernel created a gadget called a "neuroprosthesis" that aids in quick learning and greater memory.

They meticulously investigated current commercial tools, constructed their own systems utilizing the best components available as we plotted each potential path, and assessed every candidate state-of-the-the-art technology in order to make neuroimaging widely used.
The majority of noninvasive techniques for capturing brain signals either monitor the electromagnetic fields produced by clusters of neurons or look for minute variations in blood oxygenation, which are closely correlated with adjacent neuronal activity.
However, the current state of each of these technologies is replete with problems, restrictions, or shortfalls.
By incorporating the benefits of TD-fNIRS into its products, Kernel is developing the next generation of brain monitoring tools.
In 2015, the US-based startup Neurable was established. The business has created full-stack neurotechnology tools that can control the digital world telekinetically, measure emotion, and decipher human intent.
Brain-enabled control for virtual and augmented reality is made by Neurable. The Developer Kit 1 (DK1) from Neurable was announced as a piece of hardware that could be used with HTC's revolutionary Vive virtual reality (VR) product. T
hey proved early uses of brain-computer interfacing using VR to illustrate important ideas.
A world with mental control over technology and affective computing—computers that can recognize emotion—two new facets of how people interact with machines—was what we envisioned.
In order to employ their technologies to improve performance for military training, they are now in discussions with a number of military wings.
In order to assist individuals in learning more about themselves and how they respond in different circumstances, Neurable discusses shortening the training process and leveraging biometrics and data.
They are developing algorithms that will anticipate future issues and shield users from making mistakes.
As they begin to quantify the cognitive experience, Neurable is developing brain-computer interfaces that will enable humans to comprehend more objectively.
In order to provide cutting-edge EEG brain sensing devices and other human monitoring technologies, as well as software solutions for practical applications and research.
Bitbrain, a business that specializes in brain technology, blends neuroscience, artificial intelligence, and hardware. For B2B neurotechnology solutions, Bitbrain is regarded as a global authority.
A number of cutting-edge wearables and monitoring software are available from Bitbrain, a company founded in 2010 by academics at the University of Zaragoza in Spain.
Applications of the products span from regulated laboratory to general population, providing insight into neuromarketing and cognitive improvement disciplines.
All Bitbrain hardware comes with a software package that has tools for programming and data collecting and is interoperable with both Bitbrain software solutions and third-party applications.
The Bitbrain software tools provide researchers the flexibility to work at both the user and the programming levels (application development) (acquire, visualize, and export data).
Additionally, it provides simple interaction with offline data analysis tools based on Matlab, Python, and other programming languages as well as real-time third parties based on LabStreamingLayer LSL.
Conclusion
The mind and the brain have frequently been referred to be science's last frontier.
The gray mass of cells in our skulls that play a crucial part in cognition, control of the heart, lungs, and other systems and functions, movement, and more are very little understood.
Our brains can handle billions of pieces of information every second, thanks to their estimated 100 billion neuronal connections.
Brain-computer interfaces are the newest method for understanding the secrets of the mind.
Brain-computer interface technology has a bright future.
It could not take long until the neurotechnologies backed by these firms become a reality with the development of machine learning and artificial intelligence capabilities together with the escalating capability of computer processors.