The terms VR, AR, MR, and XR are being bandied around a lot these days, and many people want to know what they mean.
Nowadays, we frequently hear terminology like virtual reality (VR), augmented reality (AR), and mixed reality (MR). The globe has long used these acronyms.
Some individuals, however, are still unable to explain the meaning of these terms and the distinctions between AR, VR, and MR.
We have chosen to present a quick explanation of VR vs. AR vs. MR in addition to assisting you in deciphering the definitions of all these terminologies.
We'll examine the distinctions between extended reality (XR) and real reality (RR) as well as the challenges and possibilities that digital reality poses to our everyday lives.
According to market trends and technological advancements, it appears that AR, VR, and MR are more than just trendy terms; they are game-changing breakthroughs that have already had an influence on our daily lives and enterprises.
Though it sounds like a simple idea, many people are still confused about the immersion effect.
The phrase "immersion effect" originated in the film business and described a situation in which people lose track of whether they are in reality or not.
Therefore, it should come as no surprise that many technology solutions are now in high demand in the corporate sector.
VR, AR, and MR are not outliers in this regard. Let's examine each of them in depth to discover their true nature, applications, and much more.
So, what is VR?
With the use of headwear or smartphones, virtual reality (VR) generates a different world that is exhibited. Either linear video or three-dimensional simulations are possible.
The impact of being there and experiencing absorption in a different environment is a crucial factor. Therefore, anything that can represent the imagination of a writer, designer, or developer.
Viewers are able to see a large image because of the distinct angular displacements for the right and left eyes.
Any movement made by the viewer is sent to the virtual environment by the positioning sensors in the displaying device. One should mention the head-mounted display, sometimes known as the HMD, as the most well-known VR component.
The purpose of a VR helmet is to obstruct the outside world so that the user is cut off from view.
As a result, you enter a three-dimensional world and have access to a variety of new experiences. You don't even need virtual reality goggles to experience the impression of the three-dimensional video, so that's another plus.
On a computer, you can swipe the screen with a mouse or your finger to alter the angle. Back in the day, VR gadgets like Oculus Rift generated a lot of buzz.
There are many options available now that this technology has become established. Oculus Quest, Valve Index, and HTC Vive are just a few examples.
It becomes evident that the market for VR headsets is flourishing when these offers are combined with those from every other major producer of consumer electronics, such as NVIDIA, Facebook, Google, or Unity Software.
Interactive VR content is that which reacts to human input. It is present in numerous computer games as well as games for mobile devices.
Usually, a person must look in a specific direction to begin engaging with the material.
Additionally, the viewer can choose, move, alter, and remove items without using the context menu if they have a special controller.
Although it seems like true magic, it is what draws consumers to VR.
Uses of VR
Since the invention of technology, virtual reality has greatly benefited the video game business.
However, virtual reality continues to advance, become more useful, and become more desired in several industries.
In the year 2022, VR will be employed in engineering, marketing, training, and education. Although the potential for this technology is exciting, it is clear that VR will find a home in a wide range of applications.
1. Marketing
Today, marketing professionals use VR to enable you to make a virtual purchase.
Such a scenario clearly has benefits for both sides. Retailers, on the other hand, utilize VR to advertise a good or service.
On the other side, to force customers to spend money before they try a new product or service. A significant industry that gains greatly from the use of VR technology in real estate.
Purchasing a house or apartment is a significant life decision, so you want to be sure that you make the best decision possible. Because of this, virtual reality (VR) enables you to purchase a new home, explore your virtual space, and simulate living there.
As a result, you save time as well as money. It could be pricey to create your own VR experience to market your company.
However, a lot of businesses view this as a wise brand investment.
2. Training & Education
The most fantastic aspect of training with VR is that you can practice as much as necessary without running any risks. Extreme sports can be fully experienced by the user.
The technology is suitable for users without much training or expertise. Isn't it thrilling to experience a parachute jump or pretend to be a pilot for a while without worrying about the results?
For people who are afraid of flying, VR is an appropriate treatment. VR can also be used as a teaching tool by seasoned professionals, on the other hand.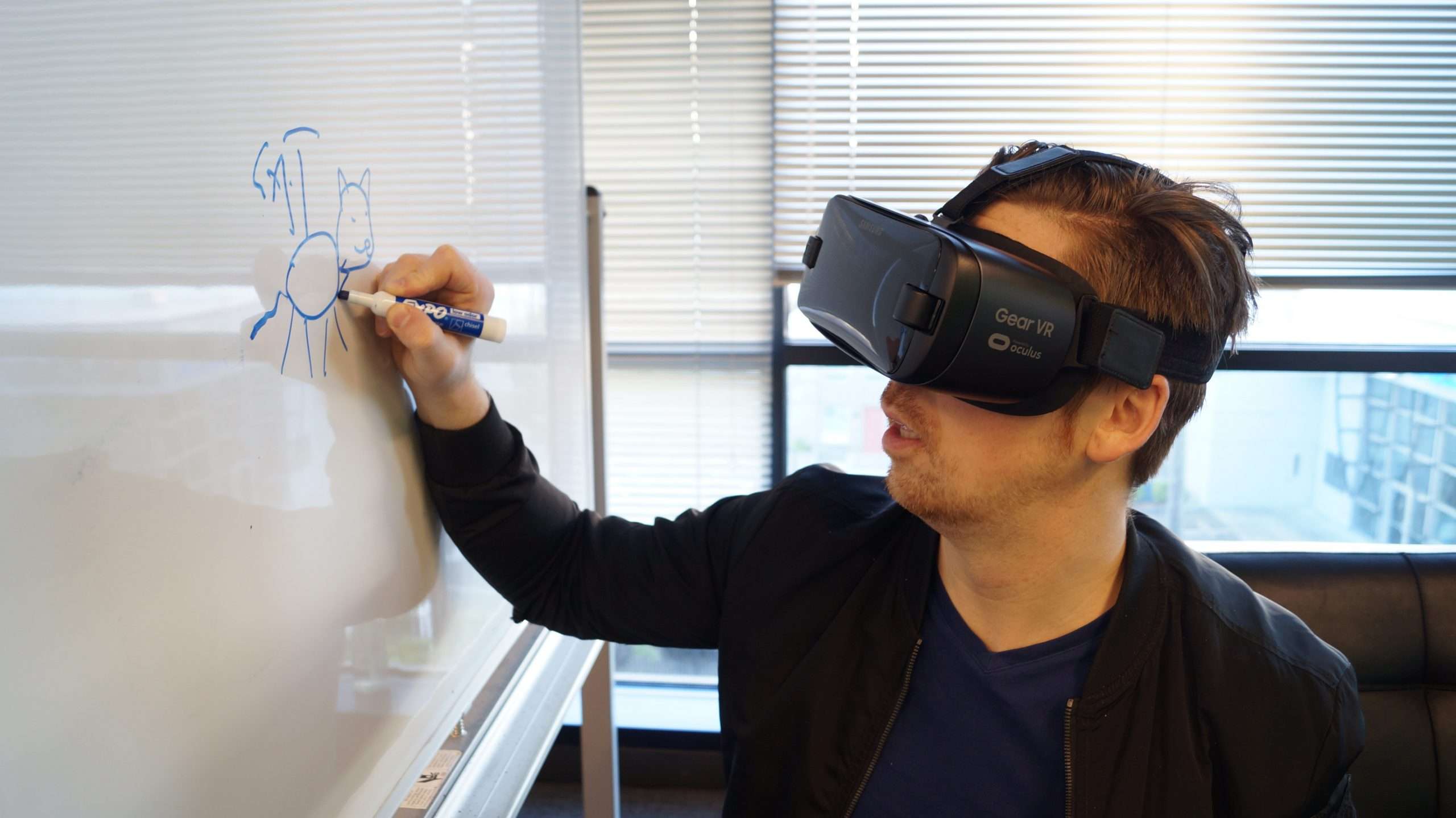 For example, troops can carry out raids virtually. Additionally, virtual patients can be used by surgeons during procedures.
VR training improves users' abilities while also boosting their sense of expertise. Students no longer have to worry if they are unable to attend class due to personal reasons thanks to VR technology.
When employing VR technology in the classroom in 2022, students will get a sense of being there in person. It could be challenging to learn at home.
Therefore, a VR solution enables one to remain attentive during a lecture. Students can no longer be sidetracked from their education with the use of VR.
3. Design & Engineering
When building 3D models, engineers and designers use VR technology to envision. It might be challenging to visualize how your project will actually appear at times.
Therefore, engineers and architects turn to prototype and object inspection. After that, you can either begin implementing it or start making changes.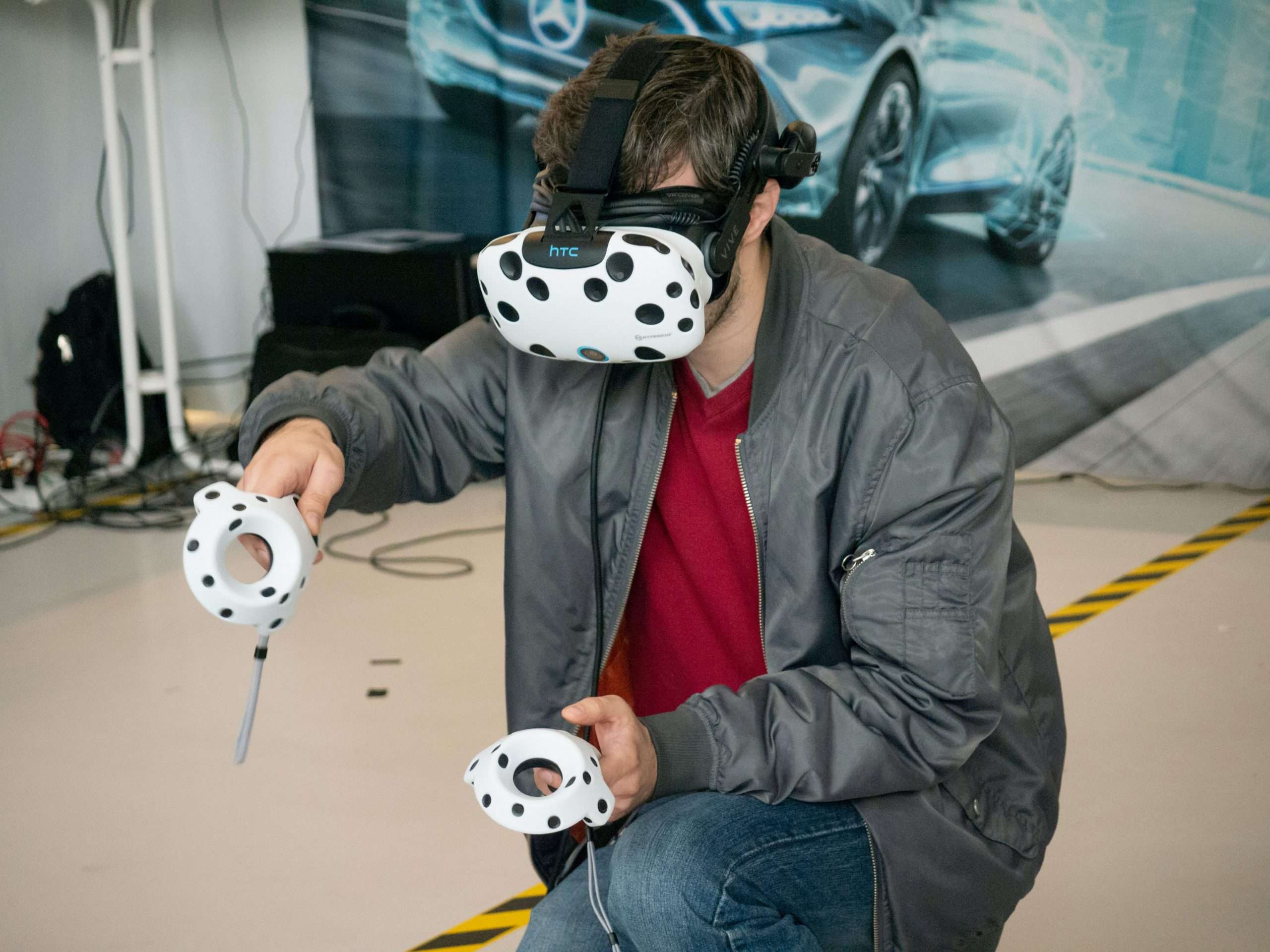 Such VR use is very cost-effective. A professional inspect the real estate objects from all perspectives prior to development.
You can zoom in on every element from any gathering by using the complete 360-degree views. Even additional progress is possible with the scientific technology that will be available in 2022.
We can comprehend how virtual models react to environmental factors like wind and water by using real-world physics.
What is AR?
Augmented reality allows you to overlay actual items with virtual material. Although there are various applications for AR, games are by far the most well-known.
Through the use of animation, pictures, and music, the user interacts with a computer-generated simulation. Special glasses, a handheld device, and powered display environments are all included in the AR kit.
AR apps are compatible with the majority of current smartphones and tablets.
Additionally, there are specialized gadgets designed particularly for businesses, such as Microsoft HoloLens and Google Glass. Apple is a huge proponent of the idea of augmented reality smart glasses, and their product is set to be on sale shortly.
However, the market for smart glasses is somewhat less developed than the industry for VR headsets, despite the presence of products from other significant consumer electronics makers.
Uses of AR
1. AR Gaming
AR gaming is becoming more sophisticated year after year. It's no surprise that augmented reality is largely connected with the virtual gaming niche.
AR games will be cheaper than ever before, with improvements available in 2022. As an added plus, you will not need to utilize your PC to enjoy a new experience.
Anyone can download the matching smartphone app and begin their virtual tour right away.
The phenomenal success of a Pokémon GO game demonstrated the potential of the AR gaming idea. It earned well over $5 billion in total, making it one of the most profitable games in history.
After such a hit, there is little doubt about the future potential of AR gaming on smartphones.
2. Fixing and maintaining
Complex repairs can be carried out by a mechanic with the aid of AR technology.
With augmented reality, it is possible to name some important components and parts, and the overlay pictures are helpful while doing repairs.
AR facilitates the completion of various building projects by decomposing the entire process into individual phases. Using AR simulations, engineers can also be instructed.
Work in mechanical engineering and maintenance frequently relies on expertise and creative visualization. A mechanic must be familiar with the sizes and characteristics of every component of the system.
When he doesn't, errors occur. AR makes it simple to check part specifications, quickly assess mechanical components without the use of additional equipment, and get a better idea of the internal workings of a mysterious machine.
3. Military & Healthcare in AR
AR is used in practice by medical professionals and members of the military services.
The Heads-Up Display (HUD), which is a transparent display, is used by jet fighter pilots. It contains important details, including velocity, altitude, the horizon line, and more.
This advantage is that the pilot can see all of the displayed data immediately away.
Regarding the applicability of AR in medicine, one cannot help but bring up neurosurgery. The use of 3D imaging with accurate coordinates by contemporary neurosurgeons allows them to do difficult surgeries.
As a result, during brain surgeries, a doctor possesses knowledge based on the precise anatomy of a certain patient.
What is MR?
MR, or mixed reality, refers to videos in which VR material is blended into a real-time linear video.
Physical reality and digital material are merged to create a user experience known as mixed reality (MR), which enables interaction with and among real-world and virtual things.
Mixed reality combines digital and physical environments, as opposed to virtual reality (VR), which immerses the user in a wholly digital environment, or augmented reality (AR), which overlays digital material on top of a physical environment.
Although the mixed reality is frequently referred to as an example of augmented reality (AR), its ability to allow interaction between physical and digital elements takes it further along the continuum of virtuality, which has immersive virtual reality at one end and physical reality at the other.
Uses of MR
1. Business training with MR
Businesses frequently view MR as a required technology for hands-on training.
Managers must conduct training sessions for employees to understand how to behave in a scenario that is likely to occur in real life. The virtual environment provided by MR eliminates hazards and stops undesirable occurrences.
Additionally, using MR in safety for operation training makes an otherwise boring and repetitive activity more engaging and efficient.
2. Designers
Before a product is created, designers can utilize MR to engage with it.
For instance, using MR might speed up and lower the cost of the whole development process by enabling spacecraft engineers to view and interact with digital full-scale prototypes of a new Mars rover.
3. Business 2 Business Communication
International businesses can replicate face-to-face meetings with geographically separated product teams using MR.
A life-size, 3-D model of the product under discussion can be viewed by attendees, and translation services can be connected to remove linguistic obstacles.
Now, at last, welcome to the XR
The phrase "extended reality" (XR) refers to AR, MR, and VR developments. XR refers to the environment in which digital worlds complement actual reality and are seamlessly interwoven with activities in the real world.
These add-ons merely improve and expand on the underlying reality rather than replacing it.
People will have access to brand-new educational and entertainment options through extended reality, receiving exposure to things they could never touch or feel in the physical world.
If our sensory capacities are currently limited to simply acoustic and visual input, XR will offer a holistic image, fully enveloping users in virtual reality.
It will facilitate fun video games, realistic movies, and TV, more effective relearning, and improved cross-cultural relationships.
Because the extended reality is a technological advancement with a variety of applications, AR, VR, and MR companies are now among the most popular ones available.
Users are curious about exploring new virtual possibilities, and investors are excited to fund innovative products that have promise because they see the technology's potential.
This is possibly the driver behind why well-known tech companies like Apple and Google started the race for extended reality years ago, and why small and medium-sized enterprises continue to enter the fray.
The attention remains on the true truth
Even while virtual reality is becoming more and more like the real world, this does not mean that engaging online experiences will replace real life as uninteresting and unneeded.
The usage of AR, VR, and MR can improve the user experience.
Yes, there are worries about the state of reality. This has already been demonstrated through social media. People build their own social reality through online posting and communication on social networks, which can be very diverse.
On the other side, social media gave individuals access to possibilities in the real world: new careers emerged, people were able to make real-world relationships, and their daily lives were improved.
It's possible that augmented reality and virtual reality will merge. Although concerns about virtual realities replacing real ones will undoubtedly exist, it is possible that we will discover a means to blend various surroundings in an effortless manner.
People will ultimately profit from this technology in the form of new professions, high pay, and physical abilities acquired through training or play in an augmented reality environment.
Conclusion
As you can see, the VR, AR, and MR technologies are highly complicated and distinct from one another. With the use of these technologies, businesses and marketers can grab customers' attention.
Virtual world immersion allows users to feel tremendously powerful emotions. Your brand's awareness will rise if you can convey these feelings to your consumers.
The impact of AR technology on brand awareness has previously been discussed.
With 360-degree films and augmented reality applications, people are already seeing a portion of the exciting extended reality that will soon be available.
Numerous research, entertainment, communication, advertising, and education options are presented in a totally immersive, realistic experience.
In the near future, XR technology can improve internet communications with realistic simulations and memorable content.