Many movies have been created throughout the years that depict us what life might be like if robots took over the earth.
While the truth can differ greatly from what these films depict, one fact that must be overlooked is that robots have progressed from mythical beings in films to real-life entities in industrial and civil settings during the last five decades.
Individuals and company teams are increasingly relying on smart robot technology to execute a wide range of physical activities as robots become more integrated into the fabric of our daily lives.
They increase human safety, minimize downtime, and dramatically cut operating costs in addition to enhancing efficiency and production in industries.
We are now in the digital age.
However, the robotic era will be upon us in the near future. With technological advancements, the day will not be far away when you will have a robot to handle all of your responsibilities.
We're already delegating duties to our personal assistants, thanks to the rise of artificial intelligence technology in support of apps like Alexa or Siri.
What is Robotics?
Robotics is a multidisciplinary discipline that combines science, engineering, and technology.
It entails the design, manufacture, operation, and usage of machines known as robots to do jobs traditionally performed by humans or to replace human actions.
The purpose of robotics is to create machines that can aid and support people.
Robotics is the design and operation of devices that can execute physical tasks independently or semi-autonomously for humans.
Robots typically do activities that are either very repetitious or too unsafe for humans to accomplish properly.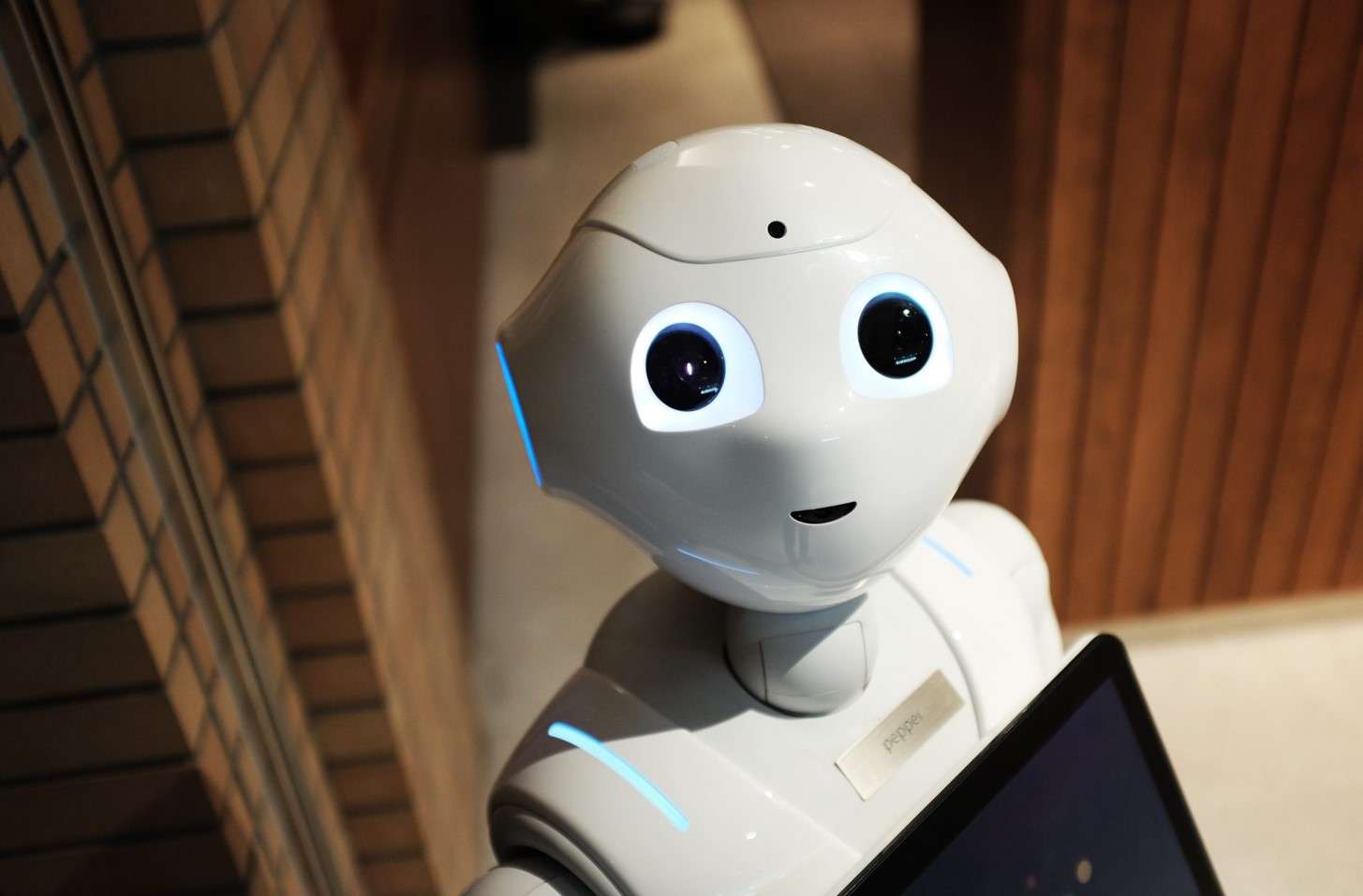 Mechanical robots interact with the physical environment through using sensors, actuators, and data processing. Robotics professionals must have a good foundation in mechanical engineering, electrical engineering, and computer programming.
Robotics is a prominent field and one of the fastest-growing businesses, and there have been many developments in recent years.
Machine learning, artificial intelligence, and other technological breakthroughs have made it simpler than ever to enter the sector.
Robots are also widely employed in a variety of sectors nowadays; corporations like robots, since they enable them to produce more things more effectively.
What are the different types of Robots?
Robots differ from one another in a variety of ways, including their shape, size, design, the functions they can do, the degree of autonomy they have, and so on.
Robots can be as small as 0.2 mm (the RoboBee) or as long as 200 meters (the Vindskip). They can be fixed or movable, need human supervision and involvement, or run smoothly on pre-programmed, pre-trained instructions and decision-making abilities.
Robots are broadly grouped into four kinds. These are the types:
Pre-programed robots

Humanoid robots

Autonomous robots

Teleoperated robots
Pre-programed robots
Pre-programmed robots operate in a basic, regulated environment and do not require artificial intelligence control systems to function.
The pre-programmed robots are those that must be informed of what to perform ahead of time and then carry out that program.
A mechanical arm or an automobile assembly line would be examples of this type of robotic automation.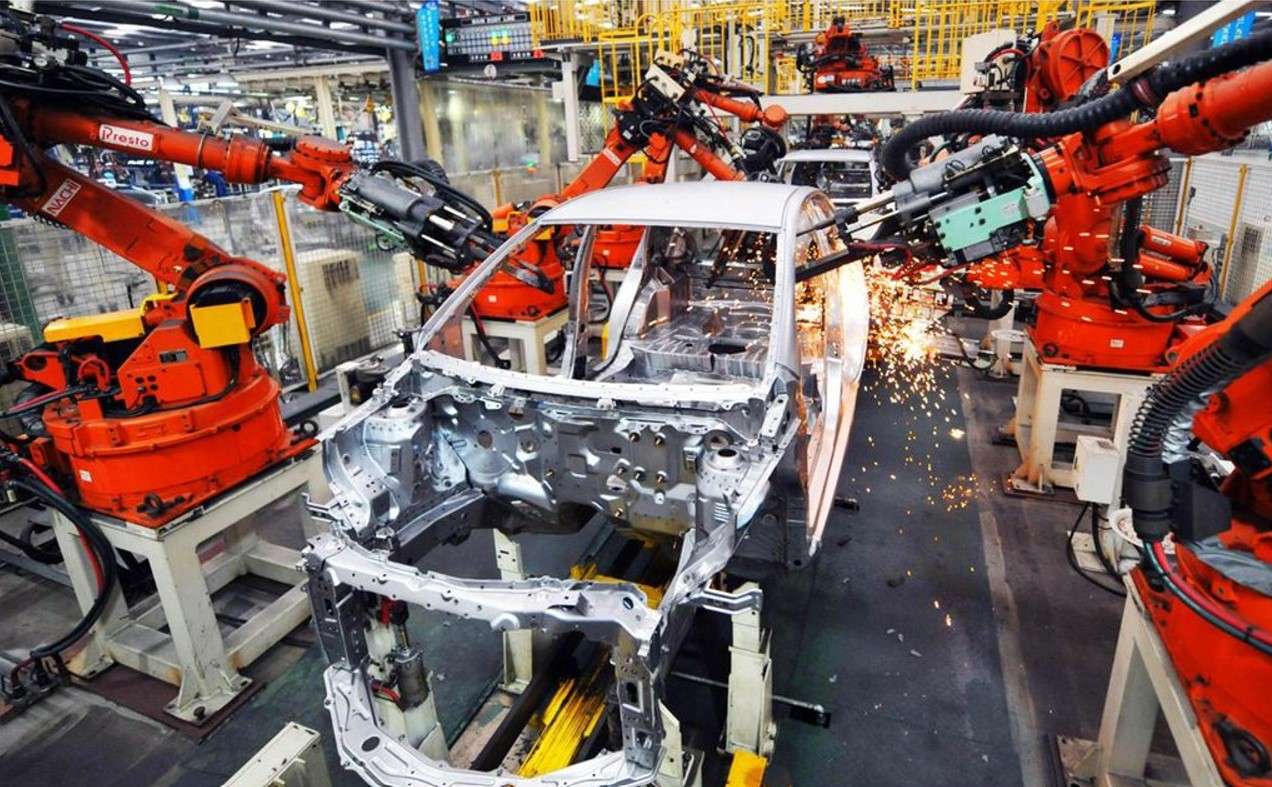 A pre-programmed robot would be set up to execute one specific duty, and it would continue to do so far faster, more efficiently, and for longer periods than human labor could.
Humanoid robots
Humanoid robots are what most people envision when they think about robots. These robots are designed to resemble or replicate human behavior.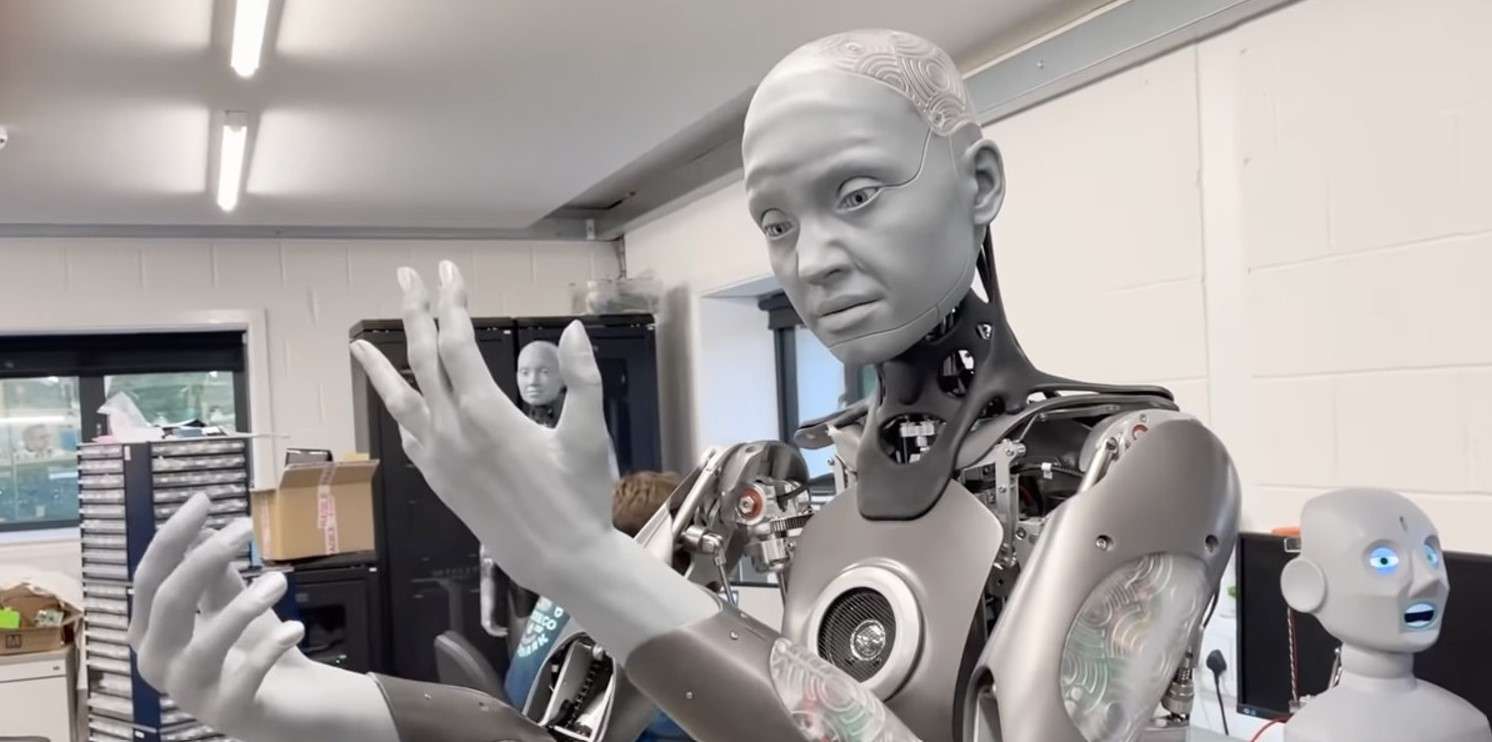 Humanoid robots often execute human-like actions such as running and carrying goods, and they are sometimes designed to appear like and imitate the human body, facial characteristics, and emotions.
To date, a small number of humanoid robots have been developed and are being employed for a variety of functions.
Autonomous robots
Autonomous robotics is commonly regarded as an area of artificial intelligence, robotics, and information engineering.
Without direct human supervision, these robots work autonomously, intelligently, and adapt to their surroundings.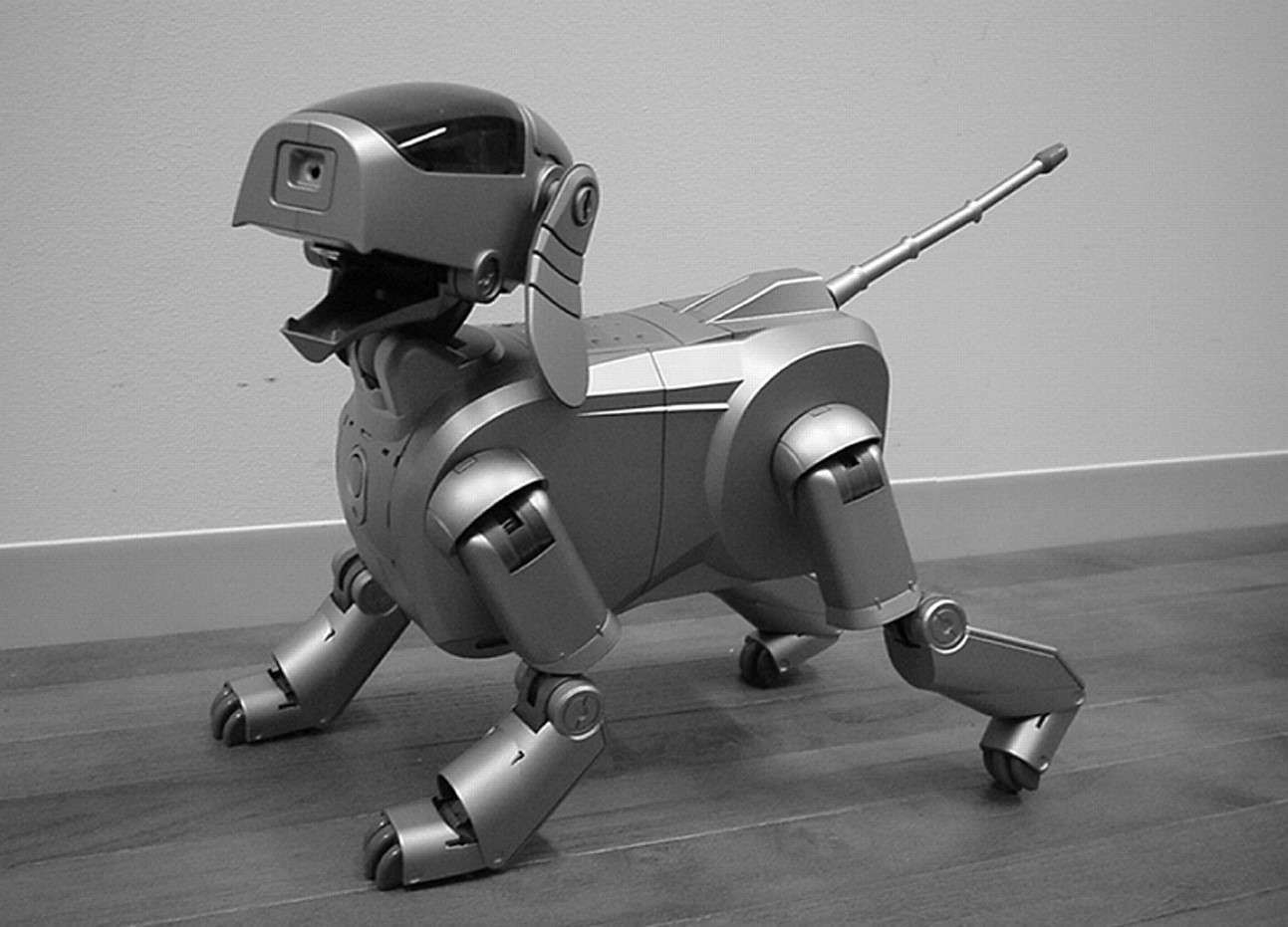 They have "autonomy" since it is ultimately the machine's job to detect and respond to changes in the environment.
These robots feature built-in sensors that can help them in making judgments based on their training.
Home cleaning robots, lawn trimming robots, autonomous drones, medical assistance robots, and so on are common examples of these robots.
Teleoperated robots
Teleoperated robots are often semi-autonomous and use a wireless network to allow remote human supervision.
Teleoperated robots are semi-autonomous bots that employ a wireless network to allow remote human control.
These robots are often used in harsh geographical situations, weather, and scenarios.
Human-controlled submarines used to repair undersea pipe breaks during the BP oil spill are examples of teleoperated robots, as are drones used to locate landmines on a battlefield.
These robots are often used in harsh geographical situations, weather, and scenarios.
What are the applications of robotics?
According to reports, industrial robots account for more than 90% of all operational robots today.
This means that industries throughout the world are the primary consumers of robots, whereas home-based or individual consumption of robots is negligible.
Here are some of the world's top robotic applications in 2022:
Lifting, transporting, palletizing, sorting, packing, and other related processes are performed by robots in the material handling business.

Robots are employed in the clinical research business to process samples, sort, analyze, and so on, while avoiding dangers to workers and lowering the scope of human error.

Robots are used in the manufacturing business to conduct dangerous or redundant and repetitive jobs that can include heavy lifting and movement, such as on assembly lines, welding, painting, fabricating, and so on.

In the healthcare business, robots are used to improve diagnostic and treatment plans, execute procedures, particularly complicated and distant surgeries, and so on.

Robots in agriculture are used for milking cattle, picking, sorting, and packaging produces on farms, performing a variety of agricultural processes on farms, artificially controlling the parameters required for agriculture, data collection and analytics on the farm, working with livestock, and so on.

Robots in the emergency response industry: Robots can reply considerably faster than people and are unaffected by emotions. As a result, first responders, incident response teams, and law enforcement agencies employ them. They also make excellent bomb disposal professionals and search-and-rescue squad members.

Experiments have demonstrated that robots can build brick structures four times quicker than human labor, making robots a very efficient workforce in the construction business. They can assist with lifting, carrying, constructing, analyzing, and a variety of other tasks.

Robots in the restaurant and food industry: Robotic chefs and bartenders will be popular in 2022.

Robots in exploration and archeology, human specialists can only go so far, and supporting them in exploring certain geographical areas might be costly. With robots, this difficulty is readily solved. They can be designed to be kinder and more careful on the job site than people, and they can gather and analyze data quickly.

The armed forces have long used drones and unmanned aircraft in a variety of countries. Currently, the air force and navy use robots for a variety of tasks. There are even rumors about future robotic warriors patrolling the borders.

Human task forces in security and surveillance are at risk of losing their lives, or a bigger workforce may be required to keep up with the duties in shifts and allow them to take breaks. Robots do not have this constraint and can easily do the needed security and surveillance tasks.

Home automation and smart home robots: Home automation robots help individuals in performing redundant home chores such as cleaning, keeping company, monitoring the health of specific people at home, triggering alarms based on pre-programmed instructions, lifting simple objects, performing specific tasks controlled by programmed instructions, and so on.
What are the main components of Robots?
Robots are designed to meet a wide range of demands and serve a number of functions, and as a result, they require a wide range of specialized components to execute these duties.
However, many components are essential to the creation of every robot, such as a power supply and a central processing unit. In general, robotics components can be divided into five categories:
Control System

Sensors

Actuators

Power Supply

End Effectors
Control System
Computation encompasses all of the components that consist of a robot's central processing unit, often known as its control system.
Control systems are built to instruct a robot on how to use its specialized components, in a manner similar to how the human brain transmits signals throughout the body to achieve a given job.
These jobs might range from minimally invasive surgery to assembly line packaging.
Sensors
Sensors provide electrical impulse inputs to a robot, which the controller interprets and allows the robot to interact with its surroundings.
Common sensors included in robots include video cameras that function as eyes, photoresistors that react to light, and microphones that act as ears.
These sensors allow the robot to record its surroundings, determine the most logical conclusion based on current circumstances, and send commands to the other components.
Actuators
Only a gadget with a movable frame or body can be termed a robot. The components that cause this movement are known as actuators.
These parts are made up of motors that receive commands from the control system and work together to carry out the movements required to perform the task.
Actuators are constructed of a number of materials, including metal and elastic, and are often powered by compressed air (pneumatic actuators) or oil (hydraulic actuators), although they come in a variety of configurations to best perform their particular duties.
Power Supply
Robots, like the human body, require power to function. Stationary robots, such as those seen in factories, can be powered by alternating current (AC) via a wall socket, although they are more usually powered by an internal battery.
Most robots use lead-acid batteries because they are safe and have a long shelf life, although some may use the more compact but also more costly silver-cadmium kind.
When constructing a robot's power supply, safety, weight, replaceability, and lifetime are all key considerations to consider.
End Effectors
End effectors are the fundamental components that allow robots to carry out their tasks.
Factory robots commonly include interchangeable tools like paint sprayers and drills. Surgical robots can have scalpels, and other sorts of robots can be designed with grabbing claws or even hands for tasks like transportation, packaging, bomb dispersal, and more.
Advantages
They are capable of performing duties without error and in a timely and effective manner.

They can be used for mining and transported to Earth's Madrid.

Many companies use robots to manufacture goods such as planes and automotive parts. As most robots are automated, they can execute a variety of jobs without the need for human intervention.

They have access to knowledge that humans do not.
Disadvantages
The most significant downside is that if the robot software falls into the wrong hands, it has the potential to unleash massive harm.

As we all know, robots operate according to the program that has been placed in them. So, except for the program installed, robots can't do anything else.

They can store enormous quantities of data, but they are not as efficient as our human brains.

They must be powered to work. Workers in the industry might lose their jobs if robots replace them.
Conclusion
With various new general technical accomplishments, the area of robotics has evolved tremendously.
One instance is the advent of big data, which provides additional opportunities to embed programming capacity into robotic systems.
Another instance is employing new types of sensors and linked devices to monitor environmental variables such as temperature, air pressure, light, motion, and so on.
All of this benefits robotics and developing more complicated and intelligent robots for a variety of applications, including production, health and safety, and human support.
Robotics technology has infiltrated every aspect of our lives. Robots are not only raising the bar for the quality of products and services offered; they are also raising the bar for efficiency and productivity in every sector conceivable.
Numerous activities that are extremely dangerous for human labor are now handled by robots, protecting human life and well-being.
Robots can execute the same activity repeatedly without needing to take breaks, whereas humans cannot.