Elon Musk has recently revealed that he's started drafting the third stage of Tesla's master plan.
Given his track record, investors, and technologists alike have already started speculating how he intends to expand Tesla's mark on the electric car market. Recent tweets have also hinted at a possible collaboration between Tesla and Musk's other companies, such as SpaceX and The Boring Company.
Before we speculate what his plans might be, let's first look into the history of the previous two Master Plans that Elon released in 2006 and 2016.
The Tesla Master Plan
In 2006, Elon Musk released a blog post detailing his plan for Tesla.
In the post, he explains that they will use the luxury class Tesla Roadster to earn enough money to launch a more affordable car. Musk alludes to a second model that is roughly half the $89,000 price point of the Tesla Roadster.
He emphasizes that the cash flow from selling these cars will continue to be fed back into research and development to drive down costs. He said that "when someone buys the Tesla Roadster sports car, they are actually helping pay for the development of the low-cost family car."
Over a decade later, this plan seems fully realized, with the Tesla Model S introduced on June 22, 2012. The Model S proceeded to become the top-selling plug-in electric car by 2015. An even more affordable option, the Tesla Model 3, was introduced in mid-2017. The Model 3 is now the best-selling electric car in world history.
His first Master Plan was an overall success and helped as a defense for Musk's motives for Tesla. Musk has said that the first master plan was drafted in part to let people know that they're not just intent on making electric vehicles for the wealthy.
However, he emphasized that the main reason to reveal the plan was to show the bigger picture of creating a sustainable way of living.
Tesla Master Plan 2
Ten years after the original unveiling of the Tesla Master Plan, Elon Musk posted a blog entitled "Master Plan, Part Deux".
He gave four main points that he wanted to address in this next stage.
Integrate Energy Generation and Storage
The first part of the plan involves a well-integrated solar roof. The development of solar technology has been happening in parallel with Tesla since they acquired SolarCity in 2016. Prior to its acquisition, SolarCity had a close relationship with Tesla, offering free charging to Tesla Roadsters and helping install the Tesla Powerwall battery.
Now that SolarCity has been reorganized as a subsidiary of Tesla, both the vehicle and solar panels can become well integrated in the future. Both of these technologies can help each other scale to provide consumers with affordable solar energy and a smaller carbon footprint.
Expand to Cover the Major Forms of Terrestrial Transport
The next step of the plan involves adding more forms of transport to Tesla's line of vehicles. Outside of consumer vehicles, Musk plans to focus on two other types of vehicles: heavy-duty trucks and high passenger-density urban transport.
Autonomous buses can help improve traffic congestion, and smart driving can allow buses to drop passengers even closer to their destination.
Tesla has also been stated to focus on improving their factory, treating each factory as a product in itself that is constantly improving.
Autonomy
Elon Musk envisions that there will be a point where all Tesla vehicles will be capable enough to be fully self-driving.
Musk predicts that even if the technology becomes attainable, regulators will still take time to approve true self-driving. In 2016, Tesla's cars had partial autonomy already, which they claim is already significantly safer than a person driving by themselves.
Sharing
The final point of Master Plan Part Deux is a way for Tesla owners to make money when they're not using their Tesla vehicles.
Musk plans on having Tesla fleets that users can opt into joining. This will lower the cost of ownership for Tesla users and make Tesla cars even more ubiquitous on the road. Various taxi companies and police fleets have already started using EVs for their vehicles.
Current Progress
Tesla has made major progress in both expanding its electric vehicle product line and creating solar roofs and battery storage products. After the announcement, Tesla has proceeded to show concept vehicles such as the Tesla Semi and the Cybertruck.
As of 2022, Tesla Energy offers four sizes of solar panels and a line of solar roof shingles that can be integrated smoothly into homes.
Despite these developments, Musk has been criticized for its rollout of autonomous self-driving cars. Various accidents caused by failures in the full self-driving software have made it difficult for Tesla to market their features to both consumers and regulators.
Tesla Master Plan 3
On March 17, 2022, Musk sent a rather cryptic message on his Twitter account saying that he is "Working on Master Plan Part 3". It came as a surprise for many since many of the plans shared in Part Deux has not been achieved yet.
While details have yet to surface on what the plan may include, Musk's recent actions and statements can be used to come up with some likely areas of focus. Musk has recently tweeted that Tesla master plan 3 involves "scaling to extreme size."
Here are some possible plans that may factor into Musk's third master plan.
Scaling Up Production
In order to scale-up on vehicle production, Tesla would have to deal with the bottleneck of the manufacturing of batteries. The electric vehicle company has already announced plans to create more Gigafactories. These factories will focus on supplying the battery packs for the company's vehicles.
Tesla has also decided to create a Tesla factory in Shanghai and another two Gigafactories in Berlin and Texas
Tesla Bot and Neuralink
The Tesla Bot was unveiled at the Tesla AI Day Event on August 20, 2021. The humanoid robot was designed to help people perform repetitive tasks. While it may be a bit hard to believe that Tesla would shift focus to autonomous androids, the stunt may have been a hint at what's to come with Tesla.
Tesla has already been working intensely in the space of AI. Musk argues that Tesla is already the world's biggest robotics company due to their cars having AI capabilities. Self-driving requires robust computer vision and analytics to safely navigate the real world. Perhaps Master Plan 3 will announce a goal towards a more general artificial intelligence that extends beyond self-driving.
Tesla could also focus on becoming a leading AI and software provider, which they can market to other manufacturers. If other cars on the road work on the same type of Autopiloting system, then the goal of a unified driving mesh network may become a reality.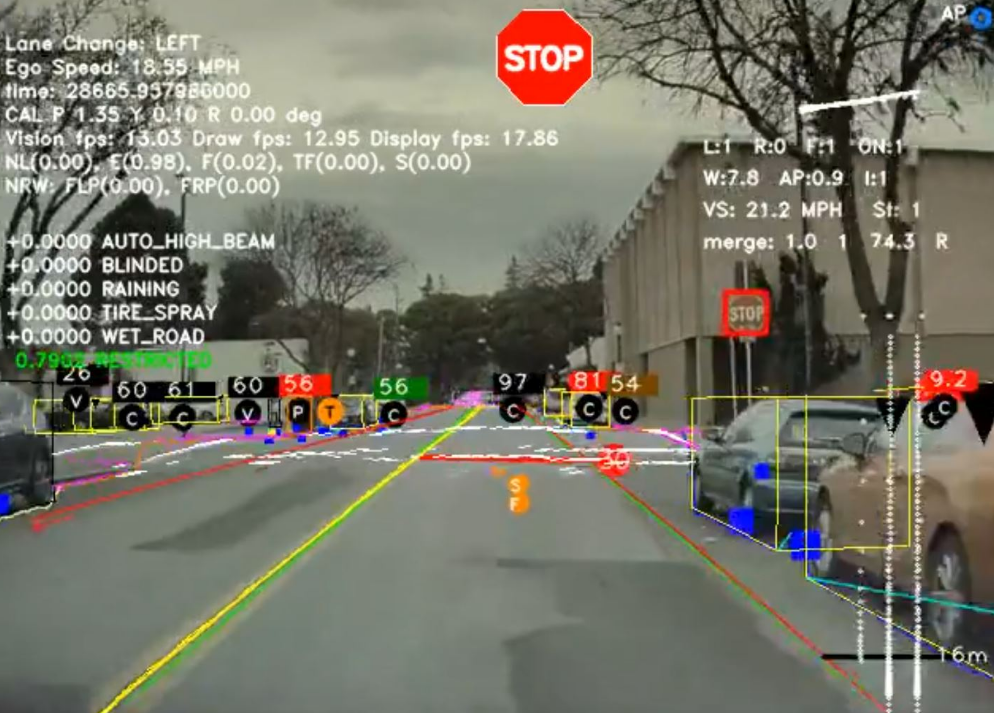 Tesla may also plan on working closely with Neuralink, another company founded by Elon Musk. Neuralink's focus is on A humanoid robot that can be controlled by your mind may sound like something out of science fiction, but Musk's companies could bring their innovations together to make it a reality.
SpaceX and The Boring Company
Elon Musk's tweet also namedrops two of his other companies, SpaceX and The Boring Company. We can only speculate how these companies come into play with Tesla Master Plan 3, but it may likely be in the form of sharing technologies between these different companies.
The Boring Company focuses on solving traffic through tunnel constructions. The company has already completed two tunnels in Las Vegas.
It's possible that Musk plans to integrate his goal for autonomous vehicles with TBC's goals of a complex tunnel network designed to improve traffic conditions in populated areas.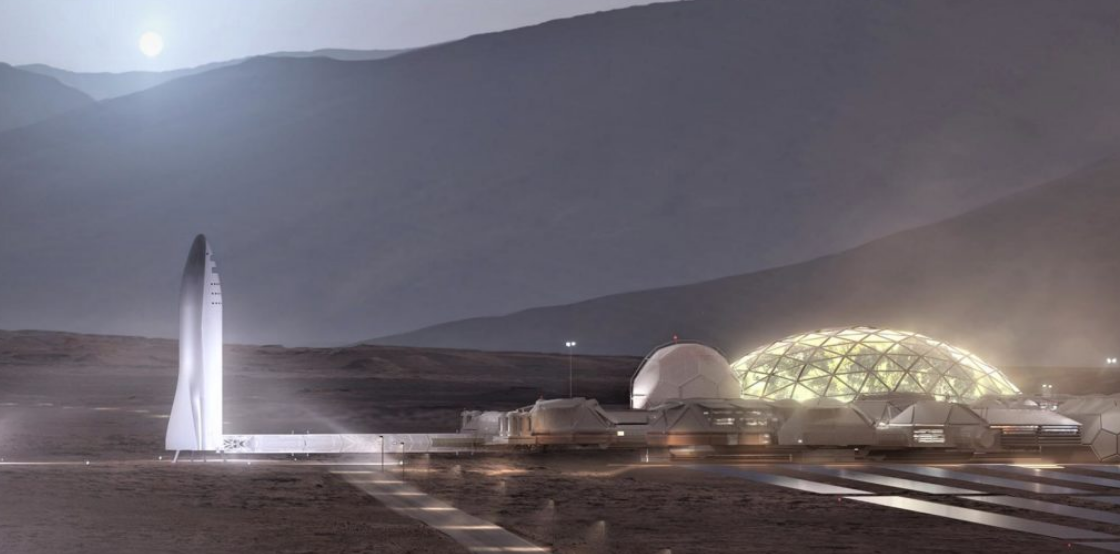 Regarding the potential partnership with SpaceX, it is a lot more difficult to speculate. AI innovations in Tesla may help the SpaceX team with their goal to land and build a colony on Mars. You can imagine a SpaceX colony with Tesla Bots helping out Mars colonists with intense labor.
At this point, we can only guess how far ahead Musk is thinking when it comes to interplanetary travel. Will we see a Tesla-built Mars rover in the future?
Conclusion
At this point, Tesla has a lot of work to do to fulfill the plans set out by Musk's second master plan. As the CEO of Tesla, Elon Musk has continued to rally support from investors and continuously dominate the electric vehicle industry.
Perhaps the Tesla Master Plan 3 will be grander in scope. It may begin to bridge the gap between all of Musk's different companies. This may be further facilitated by setting up an umbrella company for all of Musk's companies, similar to moves recently done by both Alphabet and Meta. For now, it's still quite early to speculate the details.