Ever since its inception, filmmakers have employed new technologies to make spectacular movies.
Think of the time Steven Spielberg used CGI to fool moviegoers that dinosaurs are alive in Jurassic Park in 1994.
Fifteen years later, James Cameron immersed the audience with the fully 3D world of Pandora in 2009's Avatar.
Technology has already revolutionized the types of stories we could tell in the film.
From stop motion, miniatures and animatronics, we've slowly adapted to using computer graphics to tell our stories. Many of today's blockbusters use a combination of a green screen, motion capture, and advanced CGI to sell their fantasy.
Think of films like Dawn of the Planet of the Apes or Guardians of the Galaxy— movies where some of our main characters are fully CG, but no longer does that fact distract you from the story.
One of the latest advancements in filmmaking comes from an unlikely source— the video game industry.
Video games, much like films, have also benefited from advances in technology. We've come a long way from Pong and Pac-Man, after all. One of the best technologies out there for photorealistic graphics is the Unreal Engine.
In this article, we'll look into Unreal Engine and how it just might revolutionize how films are made.
What is the Unreal Engine?
Unreal Engine is a game engine developed by Epic Games. First released in 1998, it is a free-to-use suite of creation tools for game development, visualization, simulation, and other real-time applications.
The Unreal Engine is known for its life-like graphical and lighting capabilities. Popular games that were made using the Unreal Engine include Fortnite, BioShock, and Batman Arkham.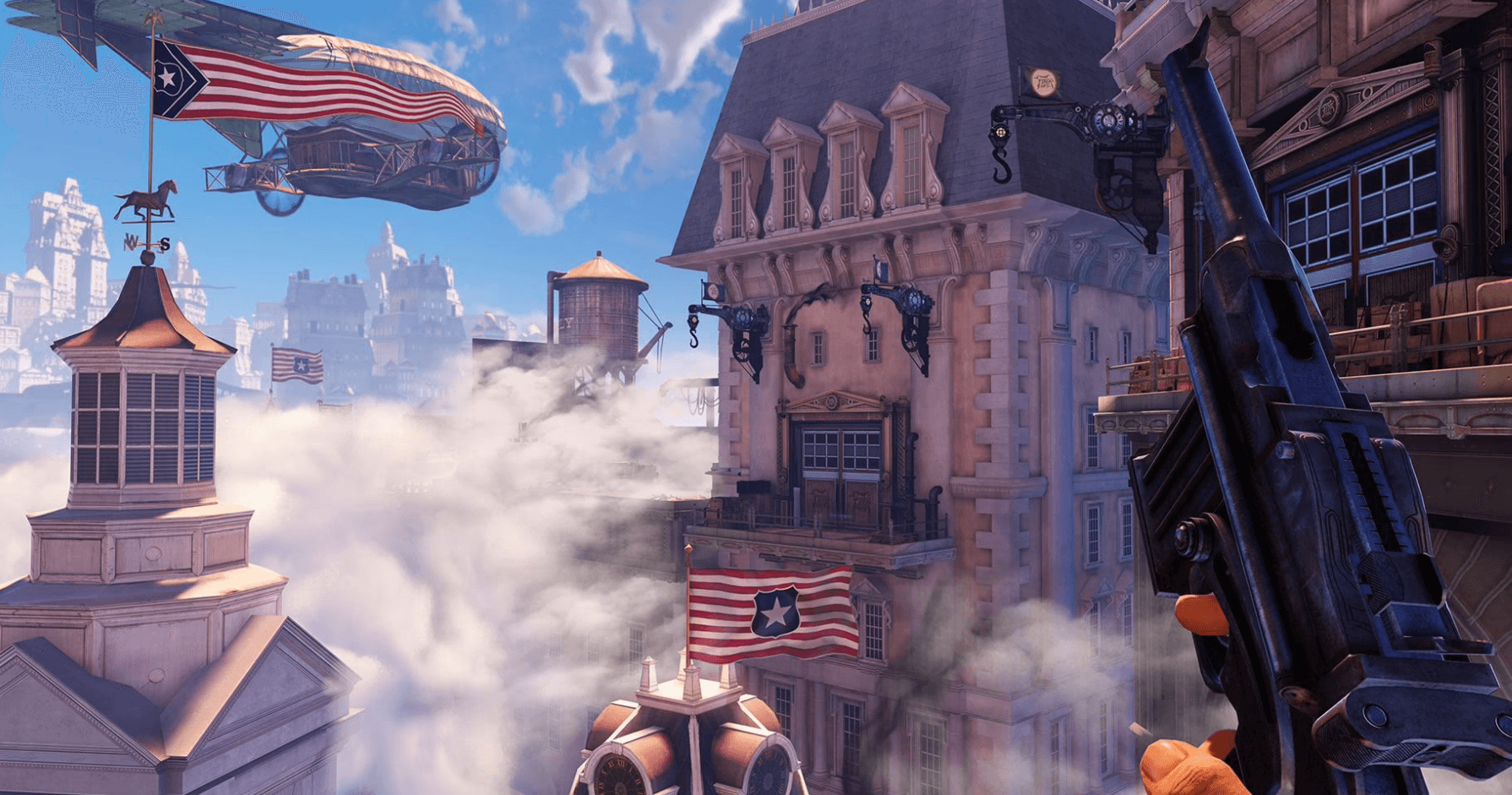 The Unreal Engine also comes with a marketplace of 3D assets that video game creators can use in their games.
The UE marketplace also comes with assets for all kinds of industries— virtual news studios, 3D models of aircraft and vehicles, and even animation packs of all kinds of human movement.
Outside of video games, Unreal Engine is becoming more popular with filmmakers.
This is because the engine can be used to make production much more collaborative and iterative.
How is this possible?
We'll need to know a bit more about the concept of virtual production.
Virtual Productions
Virtual production refers to various computer-aided production and visualization methods used for filmmaking.
This term is commonly used to describe the use of CGI and game engines to enable production crews to see a near-final product of a scene as it's being captured on set.
Virtual productions aim to solve several problems that can commonly be found in traditional productions.
The traditional process is usually linear, similar to an assembly line. The usual film goes through pre-production followed by production, then followed by post-production.
Correcting mistakes or making creative changes to scenes made in production becomes highly expensive and will lengthen the duration the movie is in post-production. One can take a look at the different versions of Justice League to see how the same footage can be used in vastly different ways.
Virtual production removes uncertainty in the production process by creating highly detailed recreations of what should be the final product.
For example, the previsualization for the climactic scene in Avengers Endgame was rendered years in advance, giving the crew ample time to plan out how to film the scene with the dozens of A-list actors needed.
Unreal Engine empowers multiple types of virtual productions. These range from motion capture, previs, virtual scouting, to live in-camera virtual productions.
Like how storyboards help directors plan out a movie's sequence of events. Unreal Engine can help visualize the lighting, cinematography, and special effects before production even begins.
In the next section, we'll explore how Unreal Engine hopes to empower filmmakers with cutting-edge virtual production.
Unreal Engine and Filmmaking
Unreal Engine's parent company Epic has already convinced several TV and moviemakers to start using their technology to produce their shows.
The engine's Sequencer tool gives filmmakers the ability to manipulate objects, characters, and cameras in a virtual environment.
The killer feature with Sequencer is it's capable of previewing cinematic sequences in real-time.
The popular Disney+ series The Mandalorian used a live LED wall instead of a green screen. This massive setup is known as the Volume and is part of a larger set of technologies collectively known as StageCraft.
Pioneered by ILM (of Star Wars fame), StageCraft is an end-to-end solution that supports all aspects of virtual production.
StageCraft aims to merge practical sets and actors with virtual backgrounds.
Unreal Engine renders these virtual backgrounds in real-time. This gives filmmakers the freedom to change any aspect of a scene during the actual shoot.
The director might experiment with the time of day, or the placement of the mountains in the background. Actors can give more impactful performances since they don't just have a green screen to look at in the distance.
Stagecraft essentially makes it easy to film multiple scenes in a short window of time. It practically eliminates the need for on-location shooting. In the Mandalorian, actors did not need to travel to an actual desert to shoot.
Building a practical sandy set with a photorealistic LED Wall as a background was enough to sell it to an audience. Reshoots were also significantly less expensive since all you need to do is turn on the StageCraft set again.
Examples of Unreal Engine in Film and TV
The Mandalorian
The Mandalorian used StageCraft to create a large number of set pieces for scenes in the series.
Since the backgrounds are actual models that we can manipulate in real-time, a virtual background gives you even more control than shooting on location.
Game of Thrones
The infamous Season 8 of Game of Thrones was undoubtedly full of giant CG sequences.
Before any production took place, HBO worked with The Third Floor to create virtual sets that would help the show's team plan out their action scenes.
Virtual sets allowed the team to have early discussions about what to include in the final cut.
The crew even used VR headsets to plan out the different shots needed, right down to where to position the camera and even what lens to use.
Independent Short Films
The power of Unreal Engine isn't solely wielded by major Hollywood productions. Various independent filmmakers use the latest Unreal Engine releases to push the boundaries of what you can achieve with a limited budget.
For example, VFX artist Sava Zivkovic showcases the capabilities of the engine in his short film Irradiation.
Future of Unreal Engine
Kim Libreri, chief technology officer at Epic, says that the Unreal Engine might soon make its way into creating movie experiences tailored to the user.
"There's no reason why, in the next couple of years, an animated movie can't be something that is rendered on-demand and generated on your cellphone with your specific preferences, like the princess dress that you bought for your kid is the one she gets to see in the movie," Libreri says.
"People will start to see the power of real-time graphics and we'll start to see experiences, more personable, more editable."
With the upcoming release of Unreal Engine 5, what the engine is capable of will only expand. Tech demos such as the Epic Games collaboration with Matrix, show that lifelike photorealistic graphics rendered in real-time are nearly here.
Conclusion
The amazing thing about Unreal Engine is that it's absolutely free to start. You can even find a free course on Independent Filmmaking with Unreal Engine on their official site.
Short films made in Unreal Engine show great promise. Small production crews can create amazing works of art without needing the budget of the latest Marvel or Pixar movie.