Neuralink's long-term goal is to create a working brain interface for humans.
These brain interfaces hope to benefit people living with paralysis and other types of neurological disorders.
The road to such advanced interfaces requires plenty of trial and error before they ever become available on the market.
The so-called "Link" has to pass through various animal trials to make sure that the procedure is safe enough for humans.
In this article, we'll explore the risks involved in testing the Neuralink and see how well Neuralink is doing in its animal trials.
Risks of the Neuralink
Neurotechnology is risky. This is the reason Neuralink animal testing is a critical stage when developing a proper and safe brain interface.
Here are some issues that come with creating such a technology and how Neuralink aims to solve them.
Anesthesia
Patients who undergo long surgeries are at risk of complications brought about by general anesthesia. Studies show that deep anesthesia may have lasting effects on the patient.
Neuralink aims to use their neurosurgical robot to quickly and reliably insert electrodes into the brain.
According to their website, this quick robotic surgery may allow them to "eliminate general anesthesia and to implant the device under conscious sedation."
Bleeding
Setting up the Neuralink will carry the risk of internal bleeding. Neuralink will try to reduce this issue by using micron-scale threads. A surgical robot should place the threads in this way so as not to damage blood vessels at or near the surface of the brain.
This will naturally require extreme precision, but Neuralink claims that the holes placed through the skull will only be 23 microns in diameter. In comparison, human hair is about 70 microns thick in diameter.
Neuralink Animal Testing
Three Little Pigs Demo
In August 2020, Elon Musk unveiled their progress in testing out their brain-machine interface on live animals.
In a Livestream, Musk showed his "three little pigs demo" where he revealed that the company had successfully implanted three pigs with two implants each.
The coin-sized computer chip could record spikes in neural activity when the pigs were eating or sniffing around the exhibit.
The electrodes themselves were tracking the part of their brain that processes signals coming from the pig's snout.
The Link could stream 1,024 channels of action potentials wirelessly in real-time.
Neuralink states that the demonstration was a proof-of-concept that validates the safety of the Link.
But to develop the technology further, Neuralink had to find an animal who had a closer brain similarity to a human.
Monkey MindPong
Eight months after the pig demo, Neuralink released a new video that shows a monkey playing the game Pong with its mind.
The macaque monkey, named Pager, could move a cursor on a computer screen wirelessly using neural activity.
Neuralink implanted the Link in the motor cortex. This includes the part of the brain that executes movement in the hands and arms.
Every 25 milliseconds, the Link transmits brain activity to a computer that runs custom decoding software.
A weighted sum of current and recent spikes directs the movement of a cursor on a computer screen.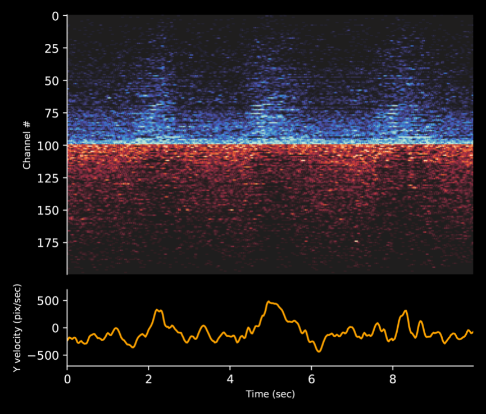 Brighter colors indicate a higher firing rate. Upward directions are blue in color, while downward-preferred directions are shown in red.
Animal Welfare Concerns
In early February 2022, an animal rights group filed a complaint alleging that Neuralink's monkeys underwent "extreme suffering" because of the devices embedded in their brains.
The Physicians Committee for Responsible Medicine (PCRM) says that they have obtained over 700 pages of documents including veterinary records and necropsy reports.
According to a recent response by Neuralink, they are committed to working with animals in the most humane and ethical way possible.
Novel surgeries, such as the ones used for implanting the Link, were first tested on animal cadavers. Later on, terminal procedures allow the researchers to conduct surgeries in a humane way.
According to Neuralink, veterinarians gave the proper clearance for euthanizing these monkeys. Many of these cases already had pre-existing conditions unrelated to their research.
These initial procedures allowed Neuralink to develop safer protocols for future surgeries.
This allowed future monkeys, like Pager, to be safely implanted with the Neuralink device without any complications.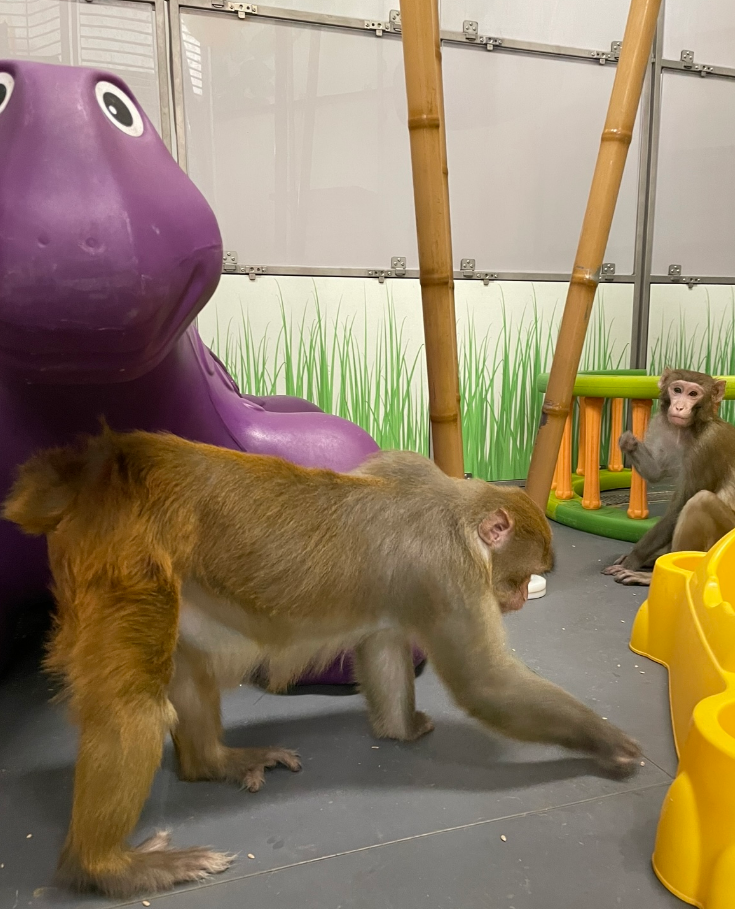 Presently, Neuralink has a 6,000 sq ft. vivarium that houses dozens of farm animals and rhesus macaques. They employ a dedicated team of veterinarians, technicians, and animal care specialists to help keep the animals healthy and relaxed.
Conclusion
Animal testing is an unavoidable reality that comes with researching any new medical procedure. The field of neurotechnology is very much an emerging area of study.
It's still a long way from being used safely in humans.
Researchers must find a way to make these breakthroughs without breaking any ethics along the way.
Do you think Elon Musk and Neuralink are going to succeed?