With the advent of drone delivery, people now can deliver parcels directly into their customer's hands in less than 30 minutes.
In fact, the US has already become the first country to approve its first drone delivery company, Flirtey, which recently delivered a package on December 3rd, 2019.
The future of drone delivery is here. And the DASH Systems team is building the next generation of hardware and software to enable precise airdrop deliveries.
They've raised $17.5 million in Series A funding to build their global operations, expand the technology, and open new markets.
The DASH Systems is a revolutionary solution designed to reduce the costs of airdropping cargo into combat zones. DASH uses a network of ground stations connected to a centralized software platform. The system creates a digital map of all the locations and buildings accessible via air.
Using the platform, all the available locations are shown on a map, and the DASH crew drops the cargo precisely to the spot and can adjust the trajectory using GPS.
How Do They Do This?
Which kind of Artificial intelligence is the company using? Surprisingly, DASH uses a software-guided airdrop, a pretty new concept.
They're using this method because they believe it's a much safer method than drone delivery. With drone delivery, unmanned aerial vehicles (UAV) must fly over a specific area to drop the cargo. But a software-guided airdrop uses an area to drop the cargo, which is much more precise.
The idea behind a software-guided airdrop is that the operator will go to a location and look for the best way to drop the cargo. The DASH team has developed a series of AI-powered sensors that can detect obstacles on the ground and automatically adjust the trajectory to avoid them.
The sensors are also designed to track the drone's location in real-time. Let's get to dig into the procedure.
Step 1
A computer program that maps out the flight path handles flight instructions and route planning. The software analyzes the location and obstacles and then makes the route's necessary adjustments.
Step 2
As soon as the plane's door is opened, automated mechanisms take care of the cargo. How amazing this technology is.
Step 3
To guide the cargo flight route, their pods make use of navigation and real-time control. It means that they can adjust the drone's trajectory so that it can drop the cargo at the correct location.
Step 4
No matter where it goes, cargo is delivered without incident and on time, even in the most distant corners of the planet. Immediately after the delivery, DASH's automated sensors analyze the cargo to ensure it is in good condition.
How Does It Benefit You?
Customers always think about their benefits when buying any service or product. So is the case here. Going for the DASH systems will bring you the following perks:
Save Fuel and Time
People used to pay more for shipping to deliver their goods in the past. But now, thanks to drone delivery, customers can deliver their goods within 30 minutes. It is now possible to ship to several destinations without making any landings.
For the delivery companies, it's an opportunity to reduce their costs. You can also save time since you can deliver your goods right at your doorstep.
Eliminate Runway Restrictions
People had to land their drones on the runway and then wait for clearance from the airport authorities. But now, thanks to DASH, you can land anywhere. It is not necessary to use a runway.
Also, there are restrictions on where the drones can land. Local governments usually impose these restrictions. The DASH system is designed to eliminate these restrictions and make it possible for drones to land anywhere. It will help companies deliver their goods without asking for special permission.
Accuracy & Repeatable
Deliveries may be made securely and consistently in even the smallest locations, like a helipad. The drone can also make deliveries to people who may not have access to roads or other modes of transport. This is possible because the cargo is dropped from it.
Automated for Safety
The FAA has approved their unique technology for holding a Part 135 certificate. DASH has plans to expand its services. They are planning to add more features to make the delivery experience even more convenient. They also plan to use this technology to collect data, monitor crops, and much more.
Press Coverage
Big names like Voice of America, Tech Crunch, Freight Waves, etc., have already covered the story of the DASH systems. This is an achievement for the company as they are one of the few companies to make the headlines in the AI delivery industry.
What is the Cost?
There is no available information on their website; however, you can fill out a form and contact them to ask for more details about the cost. You have to know that there is no one-size-fits-all solution. Each solution is unique and requires a different amount of customization.
The DASH systems is one of the most advanced and complex systems of its kind. They have to spend a lot of time and effort to perfect it. As such, they charge a hefty amount of money for the services.
Not Just a Service But a Career Too
Their goal is to create an elite group of engineers, developers, pilots, and logistics experts to help realize their mission. Apply today if you want to collaborate with high-tech aerospace and aviation innovations that directly influence the world around us!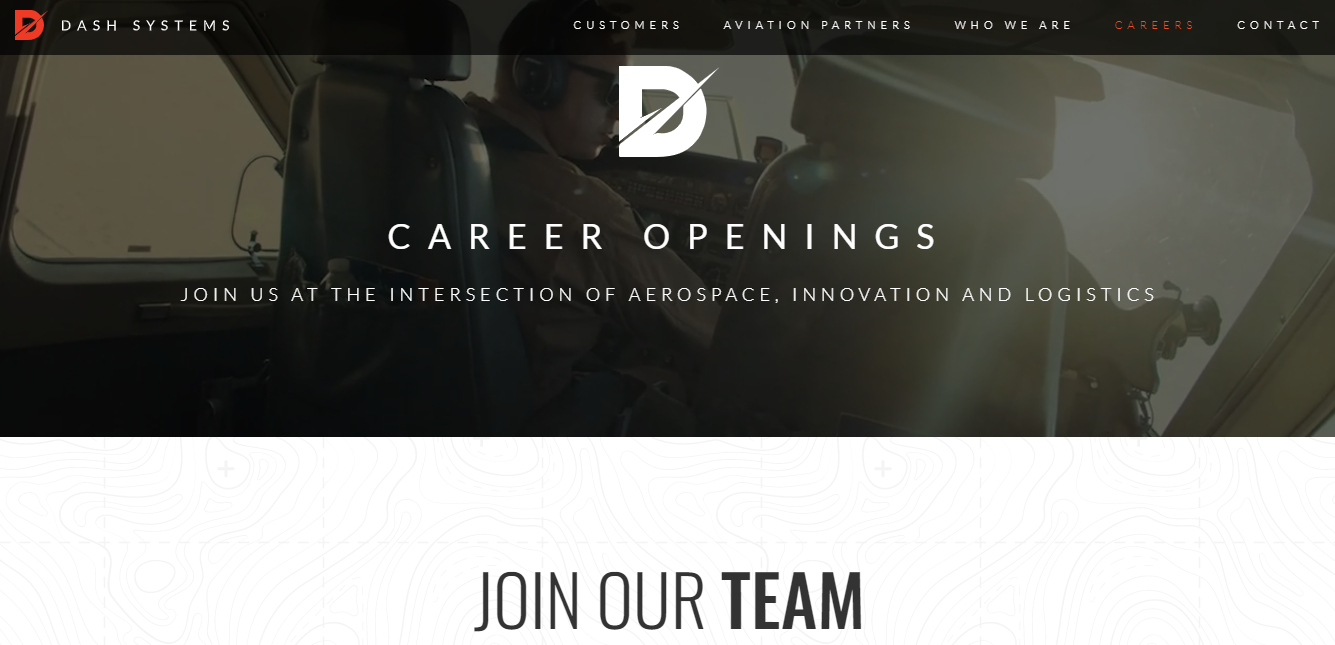 Conclusion
The DASH systems team is working hard to make the best use of their technology.
They are constantly improving it to make it even more convenient and safe for their customers.
Hence, you should give them a chance and experience their services. They are confident that you will love it.