Fully electric vehicles have gone a long way since Tesla first introduced their flagship Model S in 2012.
Electric vehicles or EVs, have become more mainstream, with thousands of Tesla supercharger locations worldwide and a market valued at $370.86 billion in 2021.
This year, Tesla has decided to release an update to their popular Model Y line of vehicles: the 2022 Tesla Model Y.
The Model Y debuted in 2020 as Tesla's pioneer entry into the all-electric mid-size SUV market.
It shares much of its design with the Tesla Model 3 but provides a roomier interior and an option for a third-row seat.
It's a great contender with some of the best EVs on the market, including the Ford Mustang Mach E, and Kia EV6.
In this article, we'll look into some of the new features coming in the 2022 model. We'll also explain the pros and cons of the Model Y as well as the differences between the Performance and Long Range variations.
New Features in the 2022 Tesla Model Y
Just like any other Tesla, the Model Y is always being updated due to constant software updates.
Outside of those updates, the 2022 Model Y also comes with some significant hardware upgrades that aim to improve performance in both the car itself and the software that runs the powerful 15-inch display.
Lithium-ion Battery Upgrade
The 2022 Tesla Model Y boasts a lighter 12-volt lithium-ion battery that replaces the traditional lead-acid battery from prior models.
Why did Tesla decide to change the type of batteries they're using, especially when lead-acid batteries are the standard?
Lead-acid batteries may cost less upfront, but they have a few hidden costs.
First, they have significantly shorter lifespans. They also require more maintenance to run properly than a lithium battery.
Tesla hopes to reduce the number of times a Tesla owner might replace their batteries by investing a bit more in their batteries.
Faster Processor

A brand new AMD Ryzen chip now comes with the 2022 update. This chip will power the media computer and provide a faster and snappier user interface for those on board.
The large touchscreen is the Model Y's main hub for controlling nearly every aspect of the car.
Blind Spot Camera Access
The new blind-spot camera support allows Tesla owners to now see a live camera view of their blind spot whenever they activate the turn signal. This makes it safer to make turns or change lanes when on a highway.
Light Show Feature
This new feature is just for fun! Tesla Light Show turns your Tesla into a dazzling light show set to music. The show uses headlights, taillights, and cabin lights in sync with a song.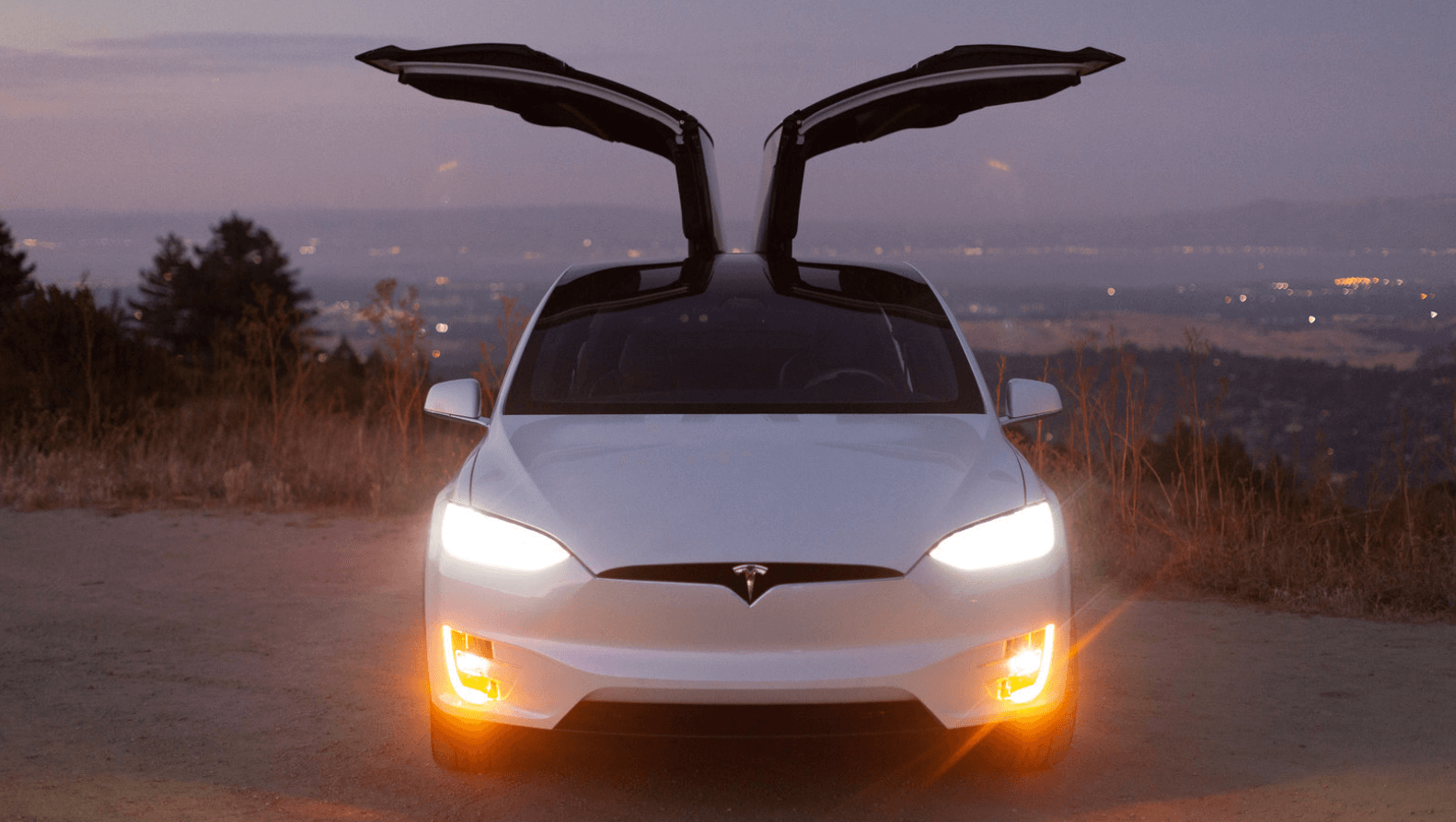 Anyone can create their own custom shows using the free open-source software xLights. You can even load shows created by other creators and have them performed by your own vehicle.
Pros
Able to carry up to 7 passengers and cargo. The Model Y offers 68 cubic feet of maximum capacity.

Autopilot designed to assist with driving.

Software gives Tesla various safety features including automatic emergency braking and blind-spot monitors.

The convenience of a supercharger network for long-distance driving

Over-the-air updates to vehicle's software

The EPA estimates a maximum range of 326 miles for the Model Y Long-range, making it the next most efficient luxury EV behind the Model 3.
Cons
A less expensive base model is not being offered yet, but may come in the future.

The 15-inch Touchscreen display may be distracting to some. Climate control, speedometer, and other features are all accessed through the touchscreen.

Lacking smartphone integration. Apple CarPlay and Android Auto are currently incompatible with the vehicle's software. Users will have to rely on the Tesla UI to handle music and navigation.
Performance vs Long Range
The 2022 Tesla Model Y comes in two variations: Long Range and Performance. Both models have a similar interior and come with dual-motor all-wheel drive. They do, however, come with some differences when it comes to performance.
The Long Range is currently the entry-level model in the Model Y line, starting at $62,999. This variation comes with an EPA-estimated 330-mile driving range, an acceleration of 0 to 60 in 4.8s, and a top speed of 135 mph.
The Model Y Performance is an upgraded variation of the Long Range, starting at $67,990. It has a slightly lower range of 303 miles, but makes up for it with a higher top speed of 155 mph. It also sports performance brakes and lowered suspension.
Is upgrading to a Performance worth it?
It depends on how you plan on using your car. This may not be the best upgrade if you are more concerned with range over performance. For people who prefer the best performance and speed out of their car, then an upgrade will get you the best stats from a Model Y build.
Future Upgrades
Various sources indicate that a new Model Y may be just around the corner. The EPA has just listed a new variant of the Model Y with a range of 279 miles.
It's been speculated that this could be the first of Tesla's vehicles to include their state-of-the-art 4680 battery cells.
The 4680 battery cell was stated to offer six times the power of Tesla's previous cells, and up to five times the energy capacity.
The new battery cell uses an innovative "tabless" design which eliminates the use of traditional tabs and simplifies manufacturing.
Conclusion
The 2022 Tesla Model Y is a great entry point to EVs if you're looking for a mid-size SUV with an excellent range. Much like many of Tesla's other offerings, the Model Y is continuously evolving due to frequent software updates.
These updates help make your car safer and allow you to do more with your car. The spacious body and access to Tesla's Supercharger network make it a great fit for those who need to travel long distances with family and all sorts of baggage.