Today, practically all internet businesses must have mobile applications.
Digital transformation for organizations has become necessary, despite the fact that the mobile sector seems to be quite saturated. Since the Google Play Store and Apple App Store presently have over 5,000,000 apps accessible.
This market, however, is still booming, and it is not anticipated to slow down any time soon.
In reality, Apple has a reputation for being quite picky when approving apps. All apps must comply with its strict criteria in order to be accepted into the App Store.
The fascinating thing is that, despite that, thanks to the popularity of the iOS operating system and its higher earning potential, developers continue to choose to create iOS apps.
The most important details on this subject are covered in this article, including important points to keep in mind when you begin developing iOS apps, the top programming languages for iOS development, and more.
Before you begin developing an iOS app, there are five things to keep in mind.
It takes careful planning and analysis to create an effective, complete iOS app. In order to help you remember what is important if you want your app to be successful, we have created a brief yet useful list.
1. Identify the key goal
Before you begin, you should think about why you choose to create your app and attempt to provide concise answers to a few questions like:
Why do I intend to create this application?

What demands of the user will your program satisfy?

Exist any similar products or services? If so, what distinguishing quality will my product have?
When you have the answers to these queries, not only will it be simpler to convey them to consumers, but you'll also be better able to make future plans for app development.
2. Make a thorough plan for the creation of your iOS application.
If the first two requirements have been met, you can proceed to plan.
It must be comprehensive and include all required information. The following is a list of inquiries you should make while creating such a plan:
What specifics about user interfaces?

What objectives do you hope to accomplish?

Which technology is most suitable for creating this application?

How will you assess whether your application was successful?

What actions will enable you to realize your app idea?

What security considerations ought you to make?

Do you intend to create future versions for different OS systems?
3. Perform market research
Despite how important it is, many business owners overlook the following phase. You must first learn more about them in order to get them to download your app.
You can conduct a poll or segment your client base to create a profile of the typical target user based on factors like gender, age, and nationality.
By using these steps, you'll be able to design marketing campaigns that are specifically tailored to your audience and so increase the number of downloads.
4. Think about being compatible with several iOS versions
When creating an iOS app, it's important to keep in mind that not all iPhone users keep their operating systems up to date.
Therefore, if your app, for instance, is only compatible with the most recent version but your customer is using an older one, he or she can be dissatisfied and remove the program right away.
You should thus concentrate on making your application as compatible as feasible with all system versions.
Even while it will take more time, it will be simpler than persuading disgruntled consumers to install it once more, I promise.
5. Examine your internal capabilities for developing this app.
The time and cost of producing an iOS app are determined by its functionality and complexity.
It is often the responsibility of a few professionals, such as an iOS Developer, a Frontend Developer, a UX Designer, a UI Designer, a Graphic Designer, and even a QA Developer and a Project Manager.
Furthermore, this team should be well-versed in the market and have prior experience designing this sort of software.
As a result, you should determine early on whether you want to include your in-house team or outsource your iOS app development.
The best coding languages for creating iOS applications
The decision on the iOS development language in which your application will be created must be made once you have the answers to all of the questions outlined above.
Why is this so crucial?
Since you'll want to add additional features and even introduce other devices if your app is successful.
To choose which programming language will help you reach your long-term goals, it is crucial to outline your goals.
The top technologies for iOS app development are given below.
Here, you'll find cross-platform frameworks as well as languages tailored specifically for iOS as well as general-purpose languages. Examine them all to determine which is ideal for your project.
No matter how inexperienced you are with iOS app development languages, there is a very good possibility that Swift will be your answer to the issue we are posing.
It is one of the languages that will most likely influence how iOS apps are developed in the future.
Swift, which was introduced in 2014, has quickly risen to the top of the list of coding applications for iPhones. Scalability, interoperability, open-source, and quick development are its main benefits.
Additionally, the creation of Swift apps features ARC and data security (Automatic memory arc).
Swift will be a fantastic option if you want to reasonably rapidly build an application that you can easily develop in the future.
The language guarantees a quick development cycle and the ability to produce secure, dependable code.
Additionally, it is often updated, making any changes to your application simple.
Pros
It is an open-source project.

Simple to use and stable.

quickly developing process

Automatic Memory Counting is provided (AMC).
Cons
As an object-oriented programming language extension for the C programming language, Objective-C was developed.
This object-oriented programming language, which was developed as an extension of the C object-oriented programming language, was the forerunner of Swift.
It was created in 1984 and is currently a general-purpose programming language that is still compatible with Mac OS and iOS. Prior to Swift, it was the main language for creating iOS applications.
However, it has a few drawbacks that will render it rather out of date in 2021 as an iOS programming language.
It is challenging to learn because it isn't available as an open-source language.
Additionally, its lack of updates, limited functionality, and security problems hurt its appeal. However, it is frequently regarded as a reliable and adult language.
There are very few situations in which Objective-C will be preferable to Swift. It's an advanced language that could perhaps be a little antiquated (the last version was released in 2016).
Finding developers who can program in this language might be difficult as its use is dwindling.
Only if you want to develop an app that is accessible to everyone, even earlier iOS versions that Swift doesn't support, should you give it some thought.
Pros
It offers dynamic typing.

Maturity & stability.
Cons
Hard to learn.

Low security is provided.

Limited functionality.

Not an open-source project.

Relatively low development process.
A high-level, object-oriented, multipurpose programming language is called C#.
It was developed as Microsoft's response to the Java scripting language. The.NET platform, which serves as both a runtime environment and a framework, is closely interwoven with C#.
The most popular language for creating apps for Windows systems is C#.
Nevertheless, it is now feasible to create native software in this language for almost any platform, including iOS, thanks to the introduction of the.NET framework to Linux and Mac computers.
It is an open-source language that enables creating iOS mobile apps for advanced to intermediate developers somewhat simpler.
Additionally, it has a far larger talent pool than other coding languages, facilitates the development of cross-platform apps, has a comprehensive library, and delivers greater cost-benefit and integration.
If you have seasoned C# developers on your team and want to develop mobile apps for Android consumers as well, this programming language is an excellent choice.
Pros
It is open-source.

It offers automatic garbage collectors.

It has a rich library.

Easy Ios development.
Cons
Relatively hard to learn for beginners.

Poor GUI.
The technology used to produce and exhibit webpages by defining the meaning and structure of their content is known as HTML5, the fifth and currently last major version of HTML.
The "big three of frontend" are commonly used by developers in conjunction with it, CSS, and JavaScript.
Interestingly enough, using technologies like Apache Cordova or the aforementioned Visual Studio for Mac makes it easy to create iOS apps.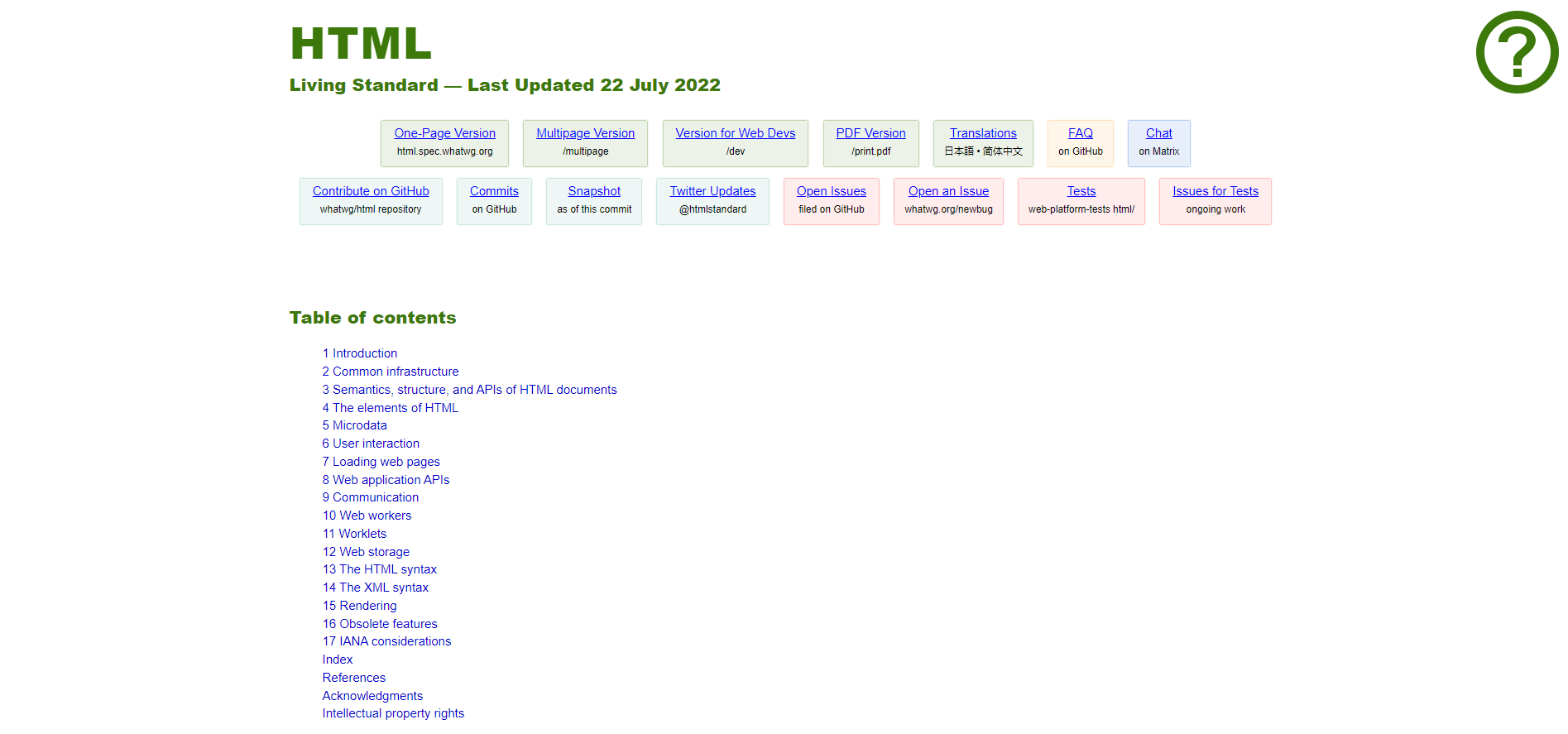 It offers offline surfing, cross-browser compatibility, multi-platform support, exceptional cost-effectiveness, and even allows for high page rankings.
If you want to rapidly create a straightforward iOS application that can also be used offline, HTML5 is the best option.
However, it might not be the best option for high-quality and effective iPhone apps.
Pros
It is cost-effective.

It provides multi-platform support.

Allows creating offline apps.

Enables to provide good page ranking.
Cons
It doesn't allow to build of native apps.

Limited functionality.

Responsive design problems.
Java is a general-purpose computer language that resembles languages that are comparable to C.
As a result, iOS is likewise programmed in a strongly-typed general-purpose object-oriented language. Java source code can be easily converted to Objective-C for the iOS (iPhone/iPad) platform.
It is also one of the most popular languages for creating Android apps.
However, you can also use it to create cross-platform applications thanks to its broad versatility.
Java is not a popular option for iOS app development, despite its ubiquity and versatility.
However, you should think about using the same programming language to create the iOS version if you already have an Android mobile application that was developed in Java.
Pros
It offers flexibility.

It is open-source.

Huge community support

Suitable for both native and cross-platform development.
Cons
Kind of a heavy language.

Complex code.

Requires significant memory space.
Facebook unveiled the cross-platform React Native technology in 2015. It is currently one of the most well-liked cross-platform utilities.
It enables software developers to construct native applications utilizing website technologies by employing JavaScript. Brands like Facebook, Snapchat, and Instagram all utilize it, so you know you can put your faith in it
If your team contains JavaScript or React Native professionals and you want to create a mobile app for iOS and Android at the same time, React Native is the best option.
This solution will help you save time and money, and you can be confident that it works because it is one of the most widely used smartphone apps in the world.
Pros
Fast growing popularity.

It is open-source.

Provides for interpreting the source code and quickly converting it to native elements.

Fast development process

Enables software developers to write modules in programming languages such as C, Swift, and JAVA.
Cons
Lack of some components.

Compatibility & debugging issues.
A complete app Software Development Kit (SDK), Flutter includes tools and widgets that are ready to use.
Google came up with the idea in 2015, and in 2017, it was formally introduced. With the help of this tool, developers of Flutter can easily create aesthetically pleasing, natively-compiled mobile, web, and desktop applications utilizing a single codebase.
Both iOS and Android developers utilize Flutter because it enables them to create easy and aesthetically pleasing cross-platform apps.
Some of these benefits are its low costs and speed, complete customization freedom, widgets, and availability as an open-source language; nonetheless, it still has a tiny and inexperienced skill set.
It's important to take into account Flutter, especially if you want to develop not just an iOS and Android app but also a desktop and online version.
Additionally, as this tool is built on the Dart programming language, it will be the best option for your business if your team members are familiar with it.
Pros
Fast development process.

It is free and open-source.

Full customization & fast rendering.

Easy to maintain and develop new features.

Requires only one codebase for 2 applications.

Provides its own widgets to use.
Cons
A small number of libraries.

Lack of standard development guidance
Conclusion
In conclusion, iOS development will always be popular. For this, a variety of settings and languages are employed. Choose the appropriate programming language for iPhone apps slowly.
The success of your project can depend much on your selection of the ideal programming language for iOS. You should thus specify your requirements and expectations before deciding on the best course of action.