Artificial intelligence (AI) forecasting tools and predictive analytics solutions are some of the greatest tools available to all sized organizations, providing insights into the future. They are part of a larger field of data analysis and identify patterns that are useful in decision-making.
In e-commerce, AI forecasting tools can be used to analyze customer data, while the marketing and insurance industries can use it to analyze credit ratings and identify fraudulent activities. These are just a few of the many industries being revolutionized by AI forecasting tools.
Here is a look at 9 of the best AI forecasting tools on the market:
SAP is one of the largest multinational software companies. Its previous analytics platform, SAP Predictive Analytics, has been phased into the company's larger Cloud Analytics platform.
The new platform runs on AI and is used for enhanced business planning and forecasting, and it can operate on all devices. It is easily scalable, meaning organizations of all sizes can utilize it. With augmented analytics, a company can use NLP to derive insights from big data, while machine learning automates workflows to identify relationships and patterns.
Here are some of the applications of SAP:
Data mining

Predictive analytics

Augmented analytics

Forecasting

Business intelligence

Another multinational software firm, SAS offers highly rated analytics software. SAS Advanced Analytics is a complete suite of predictive analytics tools.
It can simplify data through data mining before moving on to data modeling, and it offers statistical analysis. SAS Advanced Analytics also uses forecasting tools to automatically generate models for future probabilities.
Here are some of the applications of SAS:
Text analysis

Statistical analysis

Forecasting

Predictive analysis
Alteryx is a Gartner Magic Quadrant Leader in data science and machine learning. Its top product is the APA platform, which is analytic process automation that combines data science with predictive analytics.
Alteryx is aimed at non-coders, providing hundreds of automation "building blocks," and it can turn big data into insights that help in the decision-making process. It is also a good collaborative tool, enabling teams to share insights.
Here are some of the applications of Alteryx:
Data science

Business analytics

Unstructured data
RapidMiner is another one of the top AI forecasting tools. An end-to-end data analysis platform, RapidMiner uses data modeling and machine learning to provide detailed predictive analytics.
The platform utilizes a drag and drop interface, and it has a library of over 1,500 algorithms that can be applied to data. It is also a strong data visualization tool, allowing you to see future outcomes of business decisions.
Here are some of the applications of RapidMiner:
SPSS is IBM's statistical and product service solution, and it specializes in advanced statistical analysis. Its two modules are SPSS Statistics and SPSS Modeler. The former carries out predictive analytics by combining ad hoc analysis, hypothesis testing, and geospatial analysis.
SPSS Modeler is more open-ended, and it turns predictive analysis into graphic visuals, enabling you to identify patterns and anomalies in data.
Here are some of the applications of IBM SPSS:
Statistical analysis

Data modeling

Visualizations
TIBCO Spotfire uses multiple tools to work on large data sets, and it is an easy-to-use tool for everyone. With one-click predictions, it offers pre-programmed ways to classify and cluster data.
TIBCO Spotfire also shows relationships and carries out forecasting, as well as creating useful data visualizations.
Here are some of the applications of TIBCO Spotfire:
Predictive analytics

Forecasting

Classification and clustering
An open-sourced platform, H2O.ai offers many business intelligence tools that rely on AI and machine learning (ML). H2O Driverless AI is aimed at data scientists, while H2O AutoML is aimed at non-technical individuals. It also offers different templates for various industries.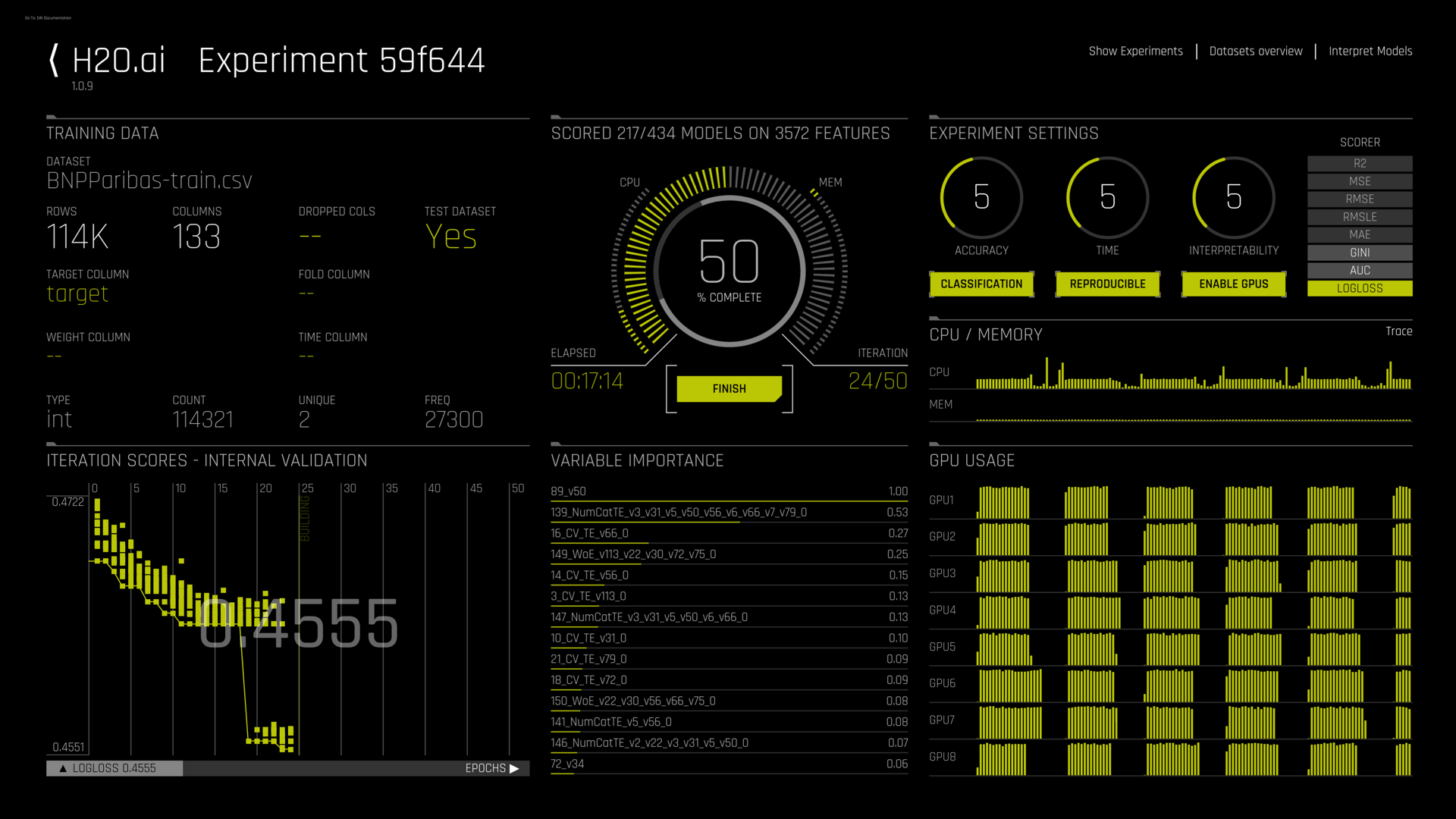 Here are some of the industries best suited for H2O.ai:
Enterprise

Startups

Marketing

Finance

Insurance

Healthcare
Information Builders (ibi) offers the WebFOCUS analytics platform, which is a self-service tool. It can be accessed by anyone through a web browser, and it consists of many databases. Through the platform, you can monitor and track different KPIs, and it offers useful interactive dashboards. Some of its other analytics tools include solutions for healthcare, finance, retail, and logistics, and the platform is extremely flexible, which is beneficial to small companies looking to scale up.
Here are some of the applications of ibi WebFOCUS:
Team collaboration

KPI monitoring

Interactive dashboards
The last tool on our list is Emcien, which has a platform called EmcienPatterns built on two engines. The Analysis engine utilizes data to identify patterns before passing it off to the Prediction engine.
In the Prediction engine, the decision-making is carried out further, and actionable insights are updated in real-time. It includes data visualization and graph analysis, and it provides weighted predictions and likeness scores. Emcien is able to handle unstructured data and dirty data without requiring prep.
Here are some of the applications of Emcien:
Decision-making

Customer retention

On-time delivery

Data visualization and graph analysis
While many business leaders might think they need a large amount of money or a well-equipped team of data scientists to leverage these tools, this is not always the case. There are many tools on the market that can help a business become technology-driven and ready for the future of AI.
These 9 best AI forecasting tools are key to any sized organization looking to take its data capabilities to the next level.