If you have done your crypto research, you might have heard of staking.
Staking, like mining Bitcoin, is a way for blockchains to validate and add new transactions into the record. Though both methods give you rewards, staking is a much more accessible validation method.
Instead of investing in high-end hardware to quickly solve mathematical functions, staking relies on allotting a certain amount of a given token for "staking".
Staking is an attractive opportunity for long-term investors, who wish to reap additional benefits from holding more tokens and not trading them right away.
Let's take a closer look at how staking works and compare some popular cryptocurrencies that you can stake.
What is Staking?
Staking refers to the process of participating in transaction validation on a proof-of-stake (PoS) blockchain. These kinds of blockchains use randomly selected nodes to validate transactions rather than letting miners compete (like in Bitcoin).
Why do we need a consensus algorithm?
A consensus algorithm (also known as a consensus mechanism) describes the way a blockchain can agree on what is true or not. This prevents people from creating fraudulent transactions.
A central bank may have a single database with one or more administrators who have authority over what goes in or out of the account. These centralized banks require our "trust".
We may never know what happens to these assets. We simply have to trust that they do a good job at keeping everything above board.
With decentralized systems like a blockchain, we should have a "trustless" system.
Instead of having a single authority, we move that trust to a protocol backed by complex cryptography. The trust is distributed to everyone on the network.
How Does Proof-of-Stake Work?
First, a user must deposit a certain amount of cryptocurrency to the network as a "stake".
Usually, the size of a stake is directly proportional to the chances of that node being chosen to validate the next block.
The validator will then be chosen at random. If the validator successfully creates a new block, they receive a staking reward.

The proof-of-stake method works as a consensus algorithm because it makes it very unlikely for it to be threatened by a cyber attack.
Firstly, validators only get rewards if they validate correctly. If not, then they lose their deposit. Secondly, the attacker should have a majority of all coins to have a successful takeover, which is unlikely the larger the network becomes.
In contrast to proof-of-work (PoW), PoS blockchains spend less electricity and are thus considered the more eco-friendly option. PoS is also designed to be more decentralized than using PoW.
Because you don't have to buy mining rigs or relocate to locations with cheap electricity, proof-of-stake certainly has a lower barrier of entry. This helps give all kinds of people access to the network, keeping it from centralization, which Bitcoin is currently suffering from.
Staking as Passive Income
Crypto staking is a great source of passive income and comes with relatively little risk. Staking may also allow you to earn other types of rewards and may even help with governance.
The most risk comes from staking opportunities that lock your staked amount. This may become an issue if the value of the token goes down during the lock-in period.
Many staking opportunities also allow users to join a staking pool. These pools split the reward among all the members and allow for users to enjoy staking without having to think about the maintenance of running a validation node.

Popular Staking Opportunities
Many popular coins such as Polkadot and Cardano allow you to stake your tokens for rewards.
Polkadot is among the best of these coins with an average annual return of 14%. The minimum stake, however, is currently at 120 DOT, which is about $1,900 at the time of writing.
Luckily, crypto exchanges such as Binance and Kraken offer to stake with no minimum amount. The Solana network allows for staking as well, with an annual return of 8% at no extra cost.
Cardano is another PoS network that offers staking. The average annual return for their ADA token is 5-9% and is considerably popular because users can take out their staked amount any time they like.
They also offer a convenient crypto-wallet called Yoroi, which can be downloaded as an app or browser extension.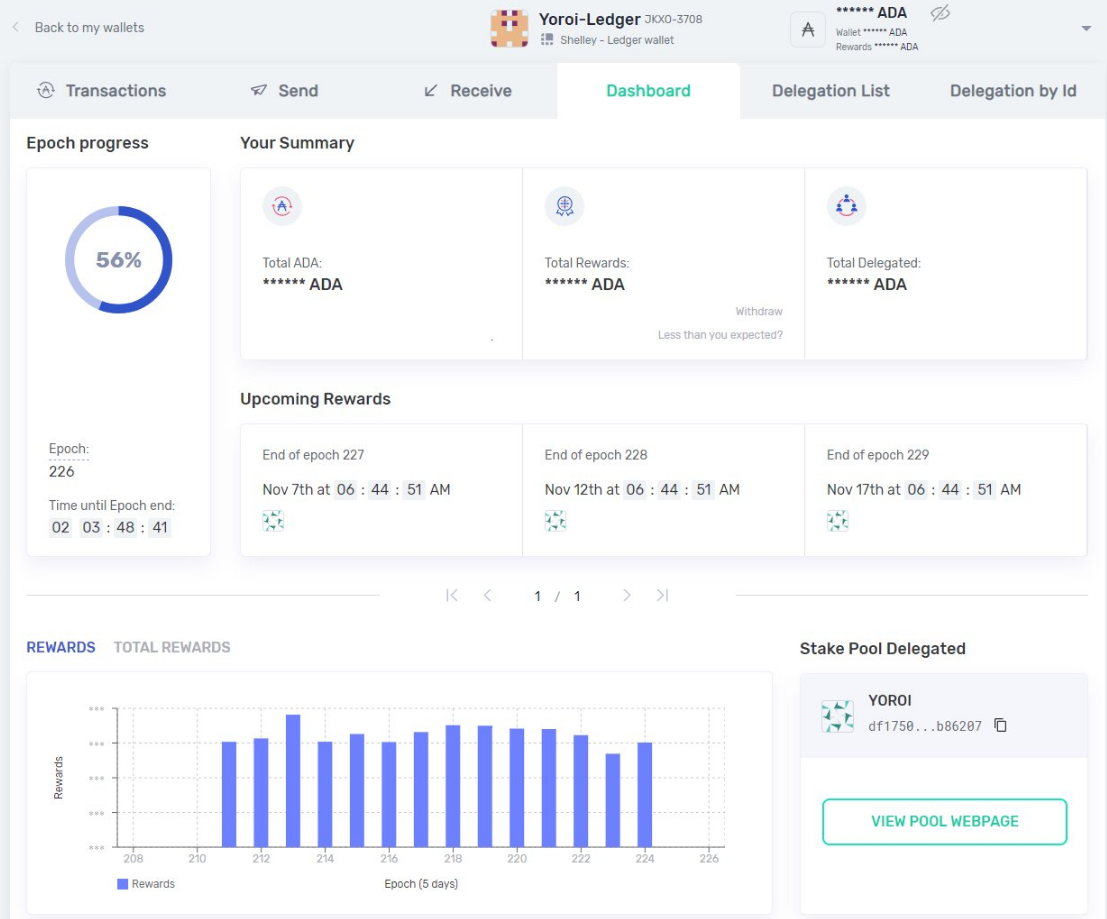 The Binance platform also offers staking through its BNB token. BNB offers an average annual return of 7-9% and can be conveniently staked directly through the Binance app or website.
Users can stake these coins through their native wallets or through crypto exchanges such as Binance.
DAO Staking
Decentralized autonomous organizations, or DAOs, are innovating the way users can stake cryptocurrency. Many of these DAO tokens offer a high APY which looks attractive to new investors.
With traditional staking, a high APY may bring the price of the coin down, since sellers can dump the rewards into the market. Several DAOs have started to find solutions to keep their users from short-term profits.
Cryptocurrencies can choose to rebase their token supply, which is basically adjusting their circulating capacity. They can do this by burning out the tokens or increasing the number of tokens. With this, the DAO can adjust the token price without affecting the value of the tokens users hold. These tokens are also called elastic supply tokens.
Tokens such as the OHM token of the OlympusDAO protocol allow for stakers to earn rebase rewards every time they adjust the supply. Combined with compounding interest, it becomes an attractive opportunity because of these tokens' high-interest rates.
Conclusion
As a feature of cryptocurrencies, staking is definitely here to stay.
The popularity of proof-of-stake is only rising as the expensive proof-of-work algorithm is falling out of favor. Staking is already part of major coins such as Cardano, Solana and Polkadot. When Ethereum 2.0 launches, the second-largest cryptocurrency will adapt its own staking feature.
As the reputation of staking as a lower risk opportunity to earn increases, there is definitely a bright future ahead for staking your cryptocurrency.
And with DAO tokens offering insanely competitive returns, it's possible to find good opportunities if you know where to look!