Have you ever come across a humorous video on the internet and wanted to discover the source video but weren't sure how?
Or you saw a preview of a movie and were captivated, but couldn't figure out what it was called?
Maybe you're a photographer or a videographer looking to find a video or track copyright infringement in your videos.
You know how annoying these situations can be. Here comes reverse video search to your rescue.
Let's jump right into it.
What is Reverse Video Search?
Duplicating audiovisual material nowadays brings a plethora of problems. This is one of the most common challenges that YouTubers, bloggers, photographers, and other content creators encounter nowadays.
Reverse video search helps you determine the origins of an image or a video by searching the internet database.
You can enter a visual into the search field, and the reverse search platform returns matches.
Reverse video search uses various algorithms and high-tech qualities, such as resolution and size, to find matches for relevant queries.
To discover an exact replica, the reverse video search engine uses pixels and colors in a video.
As a result, if someone attempts to replicate your film and publish it on his website or blog, you will be able to discover it readily. Let's take a brief look at why this is so essential:
This tool is quite useful for determining the web sources of a video or picture.
It is now simple to check the legitimacy of an unconfirmed photograph on social media sites.
The nicest thing about reverse video searching is that you may upload your video with your unique signature.
It helps you determine whether an item or picture is there in your video.
You can search for copyright content and avoid frauds by doing so.
How to carry out reverse video search?
1. Reverse Image Search with Google
Google implemented the reverse image search feature to their search engine in 2011. You can locate related images simply by uploading the image or by pasting the image URL.
When you enter data into Google, it analyzes it and creates a mathematical model using powerful algorithms. Following that, it compares and looks for similarities among millions and billions of photographs in Google's database.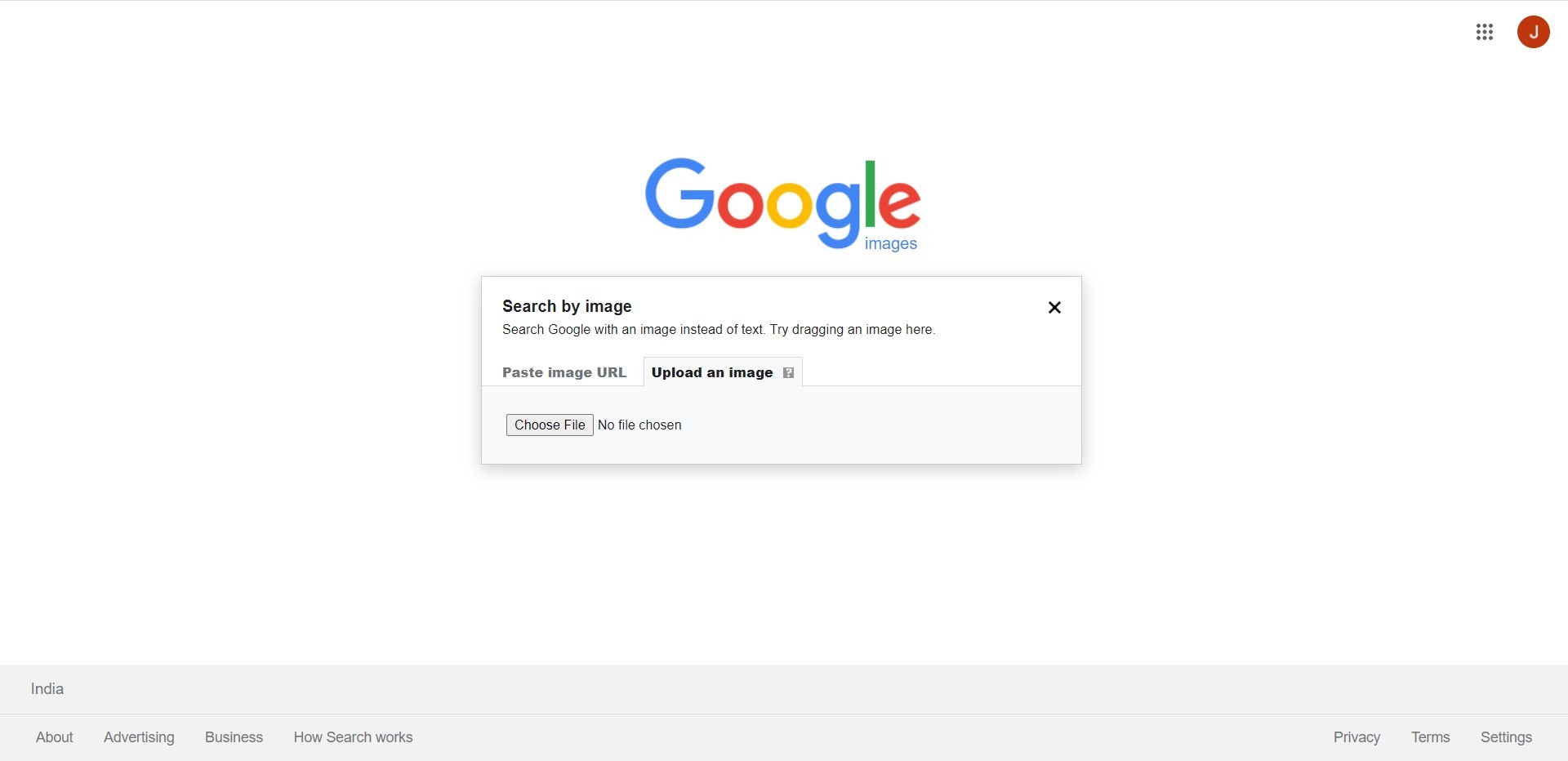 Finally, Google returns comparable and matched results with their information within a few seconds. Unfortunately, Google does not provide a tool for locating the original source, but there are other ways to locate a video.
Here are the steps:
Take numerous screenshots and clip out everything extraneous.
Navigate to Google Images and choose the camera icon (in the search bar).
Click "Upload a picture," then select a high-quality screenshot and search.
A list of photographs recognized by Google will show up. Look through them to discover the video that you want to use as a source.
Pros
It offers several complex video location filters, as well as the possibility to discover a similar video, and so on.
It can quickly discover any video and lets you insert keywords from the video description.
It can detect stolen videos as well as copyright infringement.
Aside from video, you may include a video and keyword combination.
Cons
High-quality screenshots with captions or a logo are required.
It's not that simple to use on a mobile phone.
Pricing
It is free to use.
It is ideal for bloggers since it has over 1 billion photos, and videos, as well as over a million user contributions. Unlike the other services, it has a section dedicated to videos.
This signifies that the data set has been enhanced and can help you in filtering out any other type of media from the results. It analyzes video footage and identifies their properties using neural networks.
It then compares this data to the patterns in the uploaded image.
Here's how to use it:
Take a screenshot of the video or a segment of it.
Go to their official website.
Drag the screenshot/footage to the dashboard panel or upload an image/footage. Use keywords to improve search results.
Examine the outcomes.
Pros
Reverse video search in high definition, as well as 4K video search.
Only videos are allowed in this section.
It shows results quite quickly.
For additional search refinement, a variety of tags are provided.
Cons
The results may not always be accurate.
Pricing
The subscription starts from $29/month for 10 images and goes up to $199/month for 750 images.
TinEye is a company that specializes in picture search and recognition. It predicts picture matches using computer vision, pattern recognition, neural networks, and machine learning.
It is ideally suited for label matching, color search, picture tracking, and searching for objects in a video. It is the oldest tool for picture reverse search, and it is used by a million firms from diverse industries.
You can search using video screenshots as well.
Here are the steps to perform the reverse search on TinyEye:
Take a screenshot of the video you're looking for.
Go to the page and upload the image.
If you want special criteria, you can add a domain or collection. You may also add a specific website if you believe it may contain the video material you want.
Pros
It is a private search engine that does not keep track of your searches.
When compared to other tools, it produces results rather quickly.
There are filters for the best match, the highest resolution image, the newest, the oldest, and the most altered.
Mobile image recognition and advanced image recognition.
Cons
It's not very good at finding images without text, logos, and so forth.
There is no precise match option.
Pricing
TinEye monthly subscription starts from $300/month.
For initial search, the first 5000 images are for $0.12/image, 5001-100000 images for $0.09/image. Ongoing monitoring for the first 500000 images for $0.01/image/month.
Berify is a reverse video finding tool that is best suited for persons who submit their own original material across many channels.
It locates any stolen photographs or movies that may have been copyrighted and published on the internet. The method is slower than Google's, but it finds a good number of matches.
It also supports various social networking sites, sitemaps, and any other website straight connections.
How to search using Berify:
Take a screenshot of a video or upload a video clip to their page.
Choose your plan, which will cost you between $5 and $25 a month, or search for free (5 pics).
Wait for the results after clicking Search. The results will be kept on the dashboard and may be retrieved later.
Pros
You can quickly import images from a variety of systems, including Flickr, Dropbox, and social media.
You can create an account, and it will search your work and notify you of the findings.
Its image search returns results from Google, Bing, Yandex, and a few more search engines.
It also looks for thumbnails, which might serve you in locating stolen videos. It's their distinguishing attribute.
Cons
It provides professional picture search services but has problems with videos.
Pricing
You can conduct 5 searches for free.
Berify offers Pro API starting at $500/month for 2500 API calls and goes up to $5000/month for 100,000 API calls.
This tool is best suited for filmmakers and video editors. They may save time and money by doing a reverse video lookup on Texcipio.
The reverse search API creates digital fingerprints of your films, compares them, and returns comprehensive results of your matches.
Here's how to put it to use:
Upload your video.
Fingerprints will be generated through an automated API.
The digital video fingerprint of the video source is matched to the fingerprint of your video.
Examine the outcomes.
Pros
A reverse search does not require tags, logos, or keywords.
Workflow has been simplified and accelerated.
For searching, you have a 30-day free API key.
Process of deleting duplicated, erroneous, or missing results,that is, automated.
Cons
The tool is reliant on machine learning and AI and does not always produce reliable analysis.
Pricing
Tecxipio offers custom pricing. Contact them to get a quote.
Takeaway
Reverse video searching is an excellent method to save yourself from the challenges growing content on the internet is posing. Here's a quick summary of all the tools we discussed.
When compared to modern search tools that operate with larger datasets, Google Images is a crude search engine.
TinEye excels at label matching, color search, picture tracking, and other tasks.
Berify is a good option if you require a superior search engine that is paid but not too costly.
Shutterstock is the most costly tool on this list, but it is well worth the money if you want to use all of its search possibilities.
Tecxipio is a time and money-saving tool that doesn't require keywords or subtitles to do a search.
Which one is your favorite?