Table of Contents

[Hide]

[Show]
Most ‌information in the early days of computers was text and numbers.
However, since those early days, images, music, and video have become an essential aspect of using computer systems. Almost every website you visit makes use of some type of audio-visual content. Many of the social media posts contain images.
Netflix and YouTube now account for a sizable amount of the world's Internet traffic.
In contrast to text-only material, multimedia refers to content that employs a variety of diverse forms. The mix of text, audio, graphics, animation, video, and other sorts of interactive material is called multimedia.
Media collectors relied on technologies such as DLNA (Digital Living Network Alliance) in the early days of the Internet to distribute stored digital material among multimedia devices.
However, it had limitations, such as the fact that it could only be used with DLNA-certified devices. The feature set was likewise ridiculously small.
Third-party programs such as Jellyfin then appeared. They supported the usage of media server technology as a method of remotely accessing media material within a few years.
In this article, we'll look into Jellyfin, how to use it, and much more!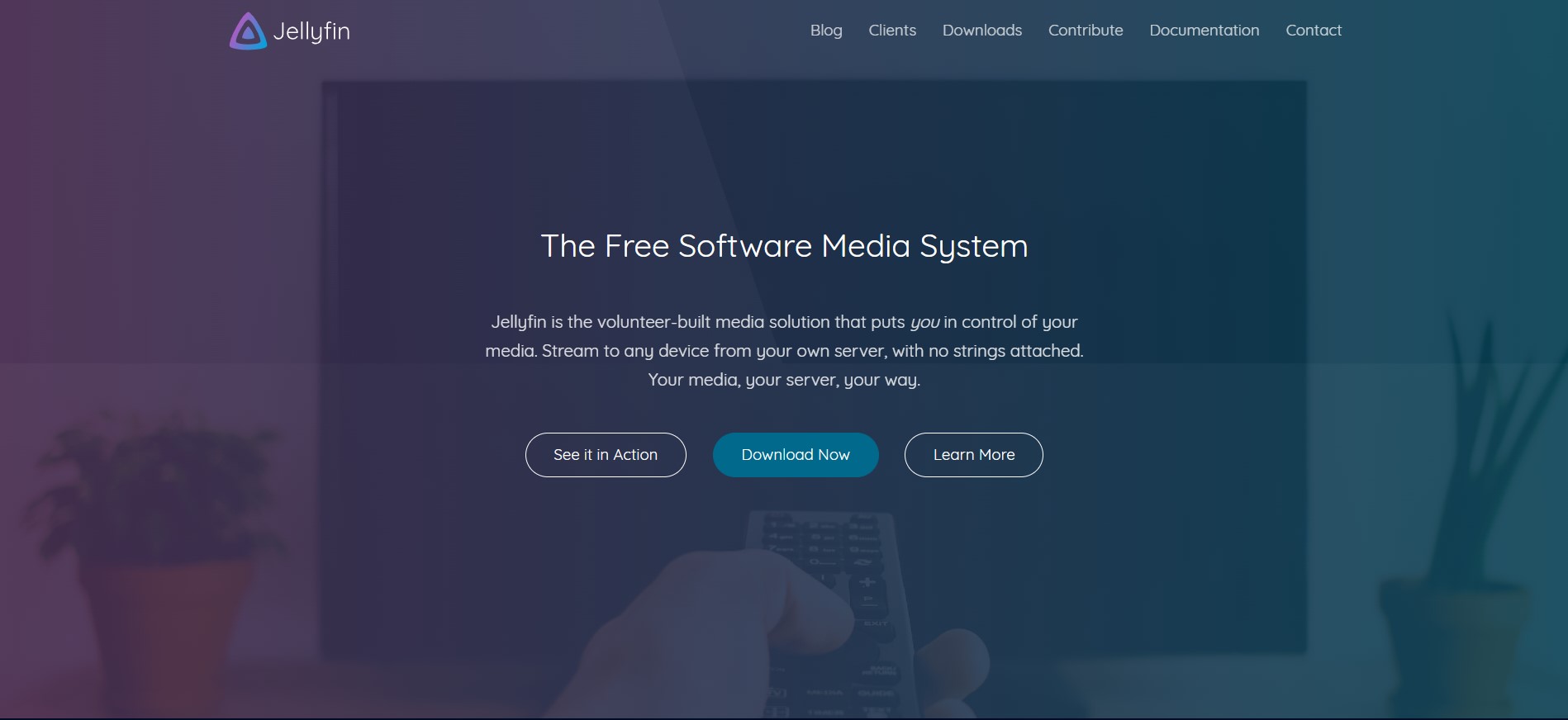 It is a free media server program that enables you to remotely control, manage, and share your digital media with multimedia devices. You can use it to access your saved movies, TV shows, and music, as well as view or record live TV from anywhere.
Don't worry if you're unfamiliar with media servers.
All you need to know is that Jellyfin is similar to Netflix or any other streaming service. However, rather than having to pay to access material, the media files are already on your computer or storage device.
The program organizes and makes them remotely available automatically. Jellyfin is a piece of open-source software that requires two devices. One serves as the server and holds your media library (it might be a PC, laptop, or NAS).
The other serves as the client, allowing you to access the files from wherever. A game console, tablet, smartphone, or Web browser can all be used. The software is loaded on both devices, and with a few settings, you have your own media hub that can be accessed from any location.
Jellyfin Features
Since its original release in December 2018, the media server software has expanded its feature set beyond the typical capabilities of a media server. It has the following characteristics:
Plug-in Support

– Jellyfin is extensible, which means it can be extended using official and third-party plug-ins to provide more functionality. You can use plugins such as Open Subtitles to download subtitles and Trakt to keep track of the stuff you've seen.

Media Transcoding

– No need to be concerned about bandwidth or file compatibility with your media player when you use media transcoding. Jellyfin's transcoding is automated. It automatically adapts the file's quality to meet the Internet speed and transforms codecs on the fly for every device.

SyncPlay support

– Support for SyncPlay enables multiple users to stream media material from the same server in a coordinated way. This covers films, television shows, and music. Users can connect with friends and family while also consuming any type of media.

Functionality for PDF and Comics Readers

— Most customers use media servers to stream movies and TV shows. However, for individuals who wish to browse their ebook library remotely, the program provides appropriate functionality.
Jellyfin installation and setup
You need to go to the official Jellyfin website to install Jellyfin on the server device.
There, you'll discover a variety of options organized by the server device's operating system. For each operating system, there are stable and unstable versions.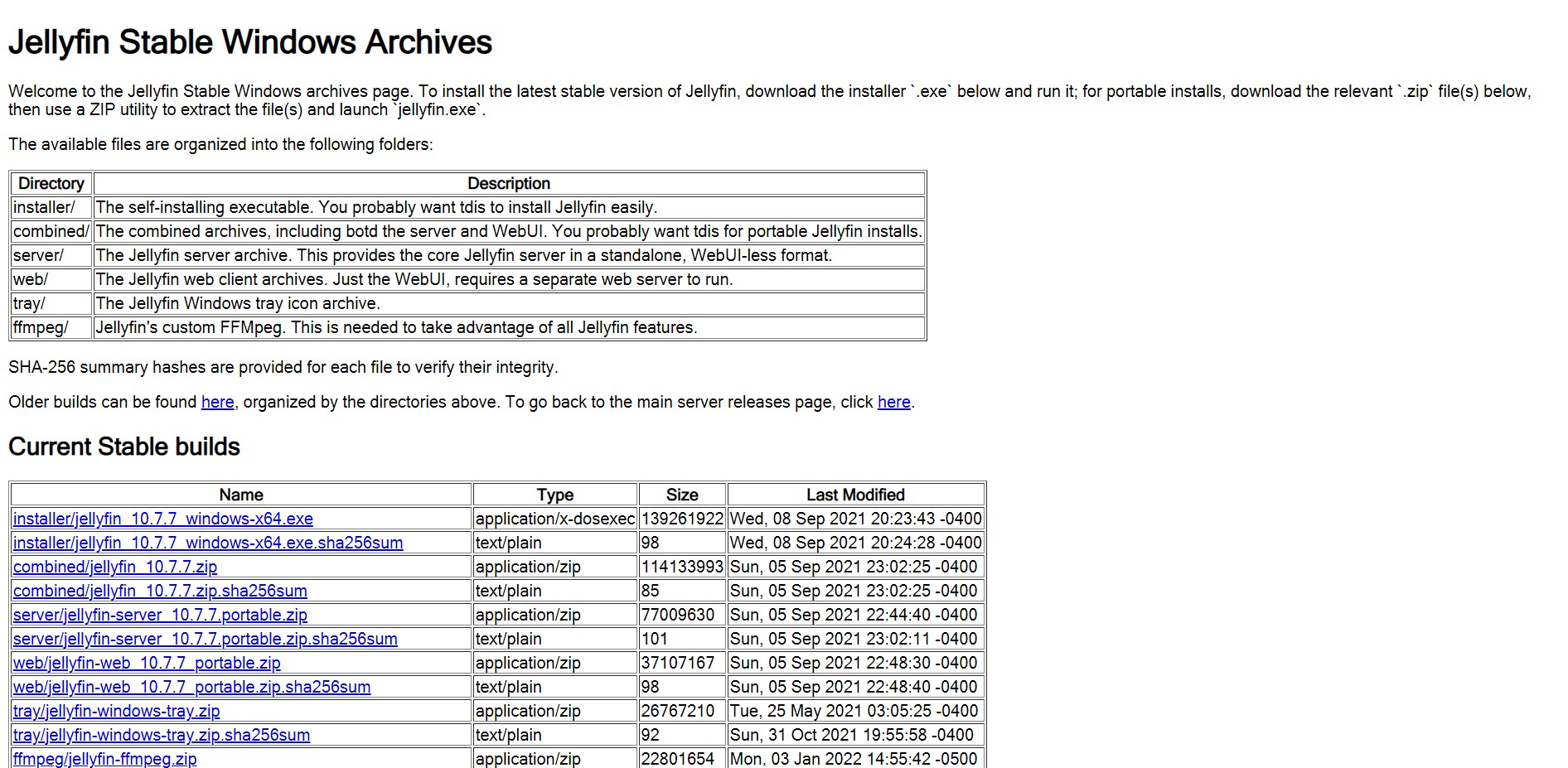 If you're new to media servers or just want something dependable, go with the steady option. The program can be downloaded quickly depending on your Internet speed. Installing Jellyfin is similar to installing any other program after the download is complete.
The software itself takes up a small amount of storage space, and you'll be guided through the entire procedure via a prompt.
All that remains is for you to launch the program and configure your server.
The approach is as straightforward as installing the program, with clear and simple prompts leading you through each step.
Click Next after entering some basic information such as a username and password.
Select Add Media Library to begin adding your media libraries.
You can select a content type such as movies, music, programs, books, images, music videos, or other after navigating to the Add a Media Library area.
Select an appropriate content type for the media you're importing and click OK.
Rep for all forms of content you wish to import into Jellyfin, including movies, music, TV series, and images.
After you've selected all of your media folders, click Next.
Next, choose your chosen metadata language and country. Simply sign in once that's done. Your media library should now be filled.
With Jellyfin, you can now explore your media library!
Pros
It's entirely open-source.

It's free to use.

Has a DVR for recording media and a demo function

It doesn't collect user information.

There are several customization possibilities.

Allows parental control and has an outstanding media cover that's compatible with a variety of applications.
Cons
Lack of voice commands.

There's no Samsung Tizen on the platform.
Potential Risk
There may be a risk of path traversal with Jellyfin.
With some endpoints in Jellyfin before version 10.7.1, well-crafted requests will allow arbitrary file reads from a Jellyfin server's file system. This problem is more widespread when Windows is used as the host operating system. Servers that are accessible via the public Internet are vulnerable.
This has been addressed in version 10.7.1. Users can be able to block some access by applying strong security permissions on their file system as a workaround; nonetheless, it is suggested that users upgrade as soon as possible.
Pricing
Let's be clear about something. You don't have to pay anything to use Jellyfin or use all of its features. Client applications, local and distant streaming, Live TV & DVR, plug-ins, and library sharing are all entirely free.
The server application's creators also want to keep it free and open-source in perpetuity.
As a result, the project's development crew is completely made up of volunteers. You can help them by testing beta versions, reporting issues, and offering features if you have the necessary knowledge.
Conclusion
Jellyfin is an open-source media server that's available for free. Installers for Linux, Windows, macOS, and Docker containers are provided as part of Jellyfin's cross-platform compatibility.
Jellyfin's Android, iOS, Roku, and Apple TV client applications are all free to download and install.
Using Jellyfin, you can create your own Netflix or Spotify playlist. Install Jellyfin, then go to your media library's digital audio files and DVD or Blu-ray rips to see information and box art.
Your video collection will be streamed to a range of devices, including Android and iOS phones and tablets, smart TVs, and Android TV boxes, through a host PC.